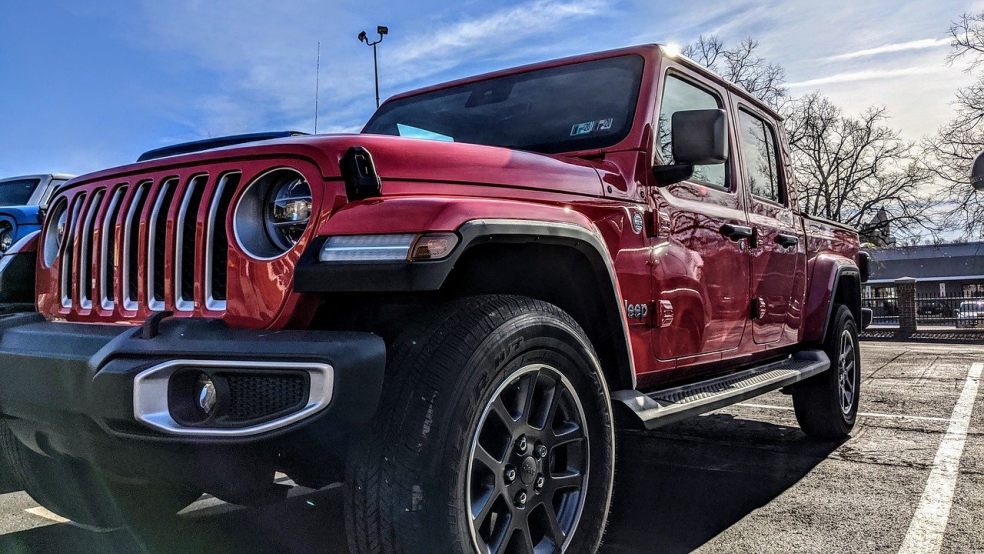 6 Must have Jeep Wrangler accessories
Owning a vehicle is a passion for its owners. Every owner is desperate to look for new upgrades to turn the look of their model. Small and simple accessories are more preferred by people as compared to lift kits or other kinds of huge changes. People often look for ways to make small changes that come with a personal touch.
4wd accessories from Australia are popular and well known for a ton of reasons.  The owners of the accessories are quite satisfied because of the quality and aesthetic of their products. 
In this article, we have covered almost every accessory that is affordable as well as well suited for your vehicle.
Alien Sunshade
This is a Mesh Shade Top Cover. If you are the type of person who doesn't like the open top feeling and you want to protect the interiors as well as your passengers then, this product is perfectly suitable for you.
Qualities
Available for the 2 door or 4 door 2007-2017 models.
A huge variety of colours and styles are easily available. The colors include tan, gray, cobalt, forest and so on.
It's actually exciting that you can get a flag of your country on the shade as well.
The edges are down sewn.
It decreases your exposure to UV rays and cuts the noise of the wind.
Installation of this accessory is easy as it does not require any tools or modifications.
The best part about this sunshade is that it comes with a 10 year warranty if your accessory has manufacturing defects.
Under Seat Lock Box
Bestop highrock under seat lock box is such a useful accessory that you don't  even know about.
Features:
It specially works for all the 4 door, 2007-2018 models and all the 2 door 2007-2010 models.
This box provides you a fully secured shelf under your seat. The best part is that the lock can not be picked.
The installation process is simple and no other kind of external tools are required.
It is made out of super-tough steel.
It's measurements are : 17 inches long, 7.5 inches wide and 3.75 inches high.
On the inside, it measures 16 inches long, 5.75 inches wide and 2.78 inches high.
Sadly, this accessory is not able to fit in the 2 door 2011 model.
Matte Black Front Grille Mesh Inserts
The hooke road matte black clip in front grille mesh inserts is the best way to change the style and aesthetic of your vehicle. It is a very affordable product. These are well suited for the 2007 - 2015 models.
Features:
This product is manufactured using the highest quality of plastic (ABS plastic).
Two variants of this product are available in the market. The first one is the round grille slots and the second one is the square grille slots.
You can choose any of the variants depending on your model.
Sadly this product does not work for models with special work on them or models from the special edition.  This is because these models already have inserts on them.
Floor Mat Set
The Mopar jeep wrangler all-weather floor mat set is definitely worth spending every penny on it. Your model would be well suited for floor mats as compared to other vehicles.
Features:
These mats come in 3-piece and it is suitable for all the weathers.
These mats can even  hold water, snow, or mud. These protect your carpet and keep it clean
It is suitable for 2014, 4 door models.
Bullet Antenna
The Ronin factory bullet antenna gives a unique style to your model.
Features:
This accessory is suitable  for all the 1997-2006 models and the 2007- up model. 
This antenna has lock protection on it to protect itself against theft.
This antenna is made from the best quality aluminium.
The manufacturers even claim that this antena is car wash friendly.
The installation process is easy and just takes 5 minutes. This product does not even require extra tools for its installation.
This antena does not even require any sort of adapters. It comes with   XM and Bluetooth compatibility.
Grab Handles
Anti roll bar grab handles are handy as well as affordable. Basically, these grab handles come in two varieties : normal version and heavy duty. These bars work with the 1995-2018 model.
Features:
These handles are non-slip ones. In this way you can ensure that your passengers are secured. 
This product is durable and has weather resistance.
The installation process is easy. These handle bars can be installed in a minute without the use of any tools.