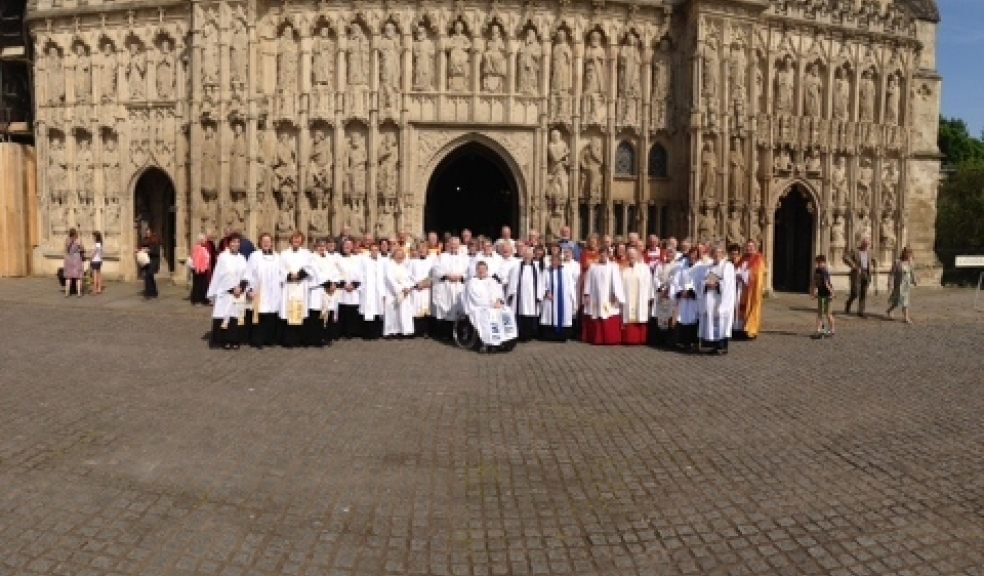 Women bishops legislation passed by diocesan synod
An overwhelming majority of Exeter's diocesan synod has voted to approve the new legislation to allow women to be become bishops.
There was only a short 30 minute debate, during which members of synod paused for a moment of silent reflection.
Prebendary Sam Philpott said there was no need for speeches but the "real agenda is to begin to imagine life beyond the legislation."  
"We need to get on and be the Church, shining clear for the people of Devon," he said, to applause.
Prebendary Rod Thomas expressed concern that the revised legislation had been rushed through and he urged people to abstain "just to register the fact there is more work that needs to be done".
Anne Foreman, who instroduced the debate, said 36 dioceses had now voted in favour and the diocese of Exeter was one of the last.
The synod votes were as follows:
In the House of Clergy: 42 for, 11 against; in the House of Laity, 53 for, 5 against; in the House of Bishops 1 for. There were two absentions.
The legislation will now be voted on at General Synod in July.
There was a service celebrating 20 years of women's ministry in Exeter Cathedral the following day, with a video message from the new Bishop of Exeter, Robert Atwell. The preacher was Ven Nicola Sullivan, Archdeacon of Wells.
The diocesan director of ordinands, Revd Becky Tottterdell has written an account of her memories of her 1994 ordination and that is available here.