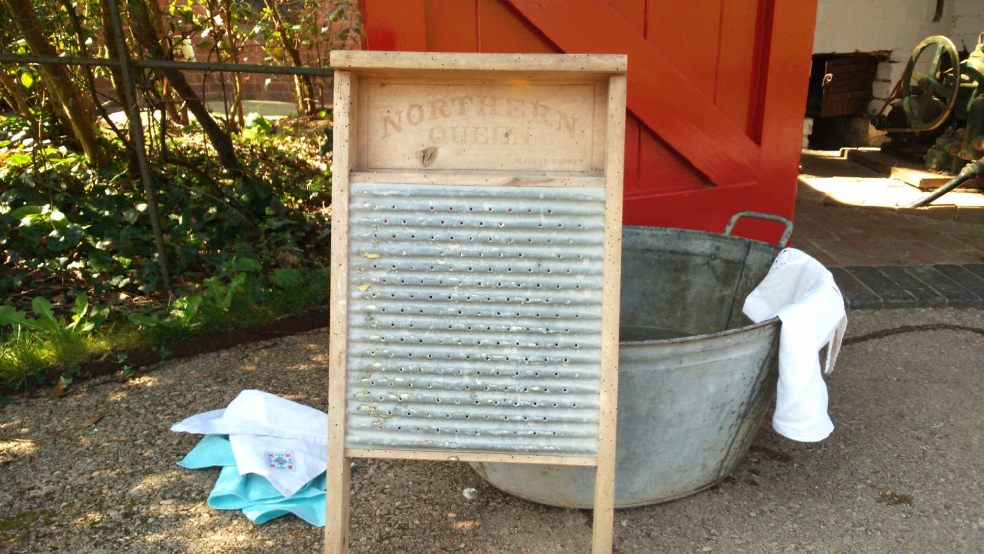 Victorian innovations at A la Ronde
Take a step back in time at A la Ronde this month and discover more about Victorian innovations in the sixteen-sided house; including gas lamps, speaking tubes, the central heating system, a water tower, laundry and a dumb waiter.
A la Ronde is providing specific information about each of these items and looking at ways to make them more interactive for families and visitors. For example, areas of the dumb waiter that are usually closed have been opened up, the gas lamps have been lit in the entrance and dining room and an area has been set up outside the laundry for children to try the washboard and hang out cloth to dry.
James Weckmueller, Assistant House Steward, said: "it is great to be able to make our collection more accessible to our visitors. The innovations by Reverend Oswald Reichel, the only male owner of A la Ronde, give a great insight into the Victorian age."
Next month, A la Ronde will be focusing on the collection of gouaches and postcards the Parminter cousins collected on their grand tour before they built A la Ronde in 1796, including one postcard only available to those who had scaled Mount Vesuvias.
A la Ronde is full of creative treasures from around the world. This hexadecagonal building was the work of cousins Jane and Mary Parminter in 1796. See the fantastic shell and feather designs throughout the house and find out about the creative design. With the 360' touchscreen virtual tour every visitor can get up close to the shell gallery; and view the shell ceiling as the Parminters intended while conservation work is ongoing.
Go through the key-hole shaped door to the cosy tea-room or sit outside to admire the view with hot and cold light lunches, home-made cakes and Devon cream teas.
A la Ronde is open seven days a week with the grounds and tea room open from 10.30am until 5.30pm with last order at 5pm. The house is open from 11am with last entrance at 4pm.