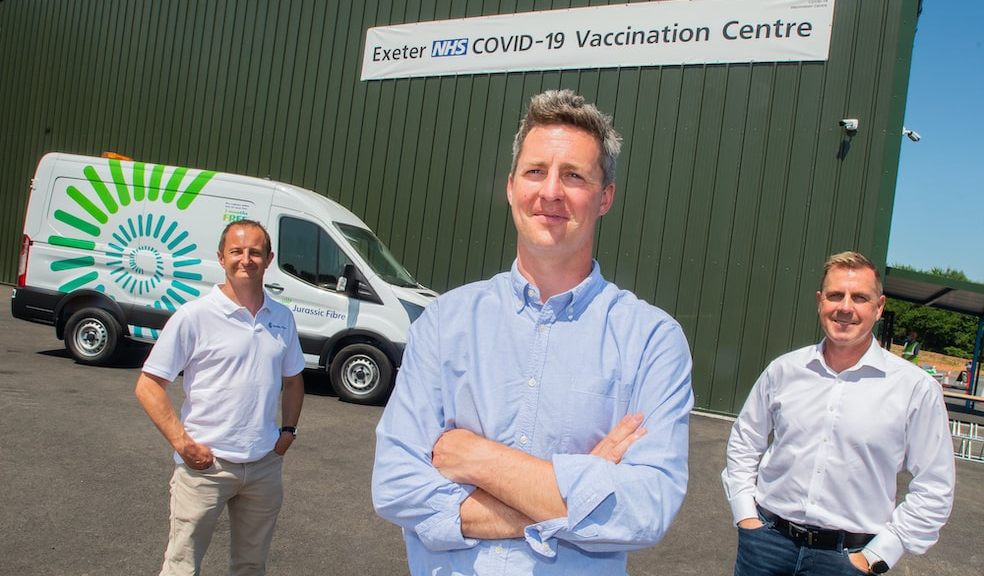 Supporting tourism with better broadband in the South West
Matthew Galley, Head of Partnerships at Jurassic Fibre, shares his thoughts on how ultrafast connectivity is supporting tourism in the region…
Introduction 
The South West's tourism industry is, and has always been, a huge part of the region's economy.
With the increased demand and pressure on tourism in the region following a surge in staycations driven by the pandemic, many businesses need extra support.
And with our changing expectations, needs and lifestyles that demand connectivity, businesses too need support to provide a strong broadband connection for a better service.
Better broadband supports businesses and individuals, helping to make the South West an even better tourist destination.
This stronger connectivity for businesses and visitors boosts tourism and can drive positive change in the South West.
Changing consumer expectations
Our habits and expectations when we're on holiday have changed compared to 10 years ago.
In the past, we assumed that going to the South West meant connectivity would be poor and we would switch off for our holiday.
However, switching off on holiday now includes the need for decent broadband connectivity.
When we go to the beach, restaurants, or shopping, we expect to be connected all the time. Anyone with children knows that the first question they ask is 'where's the WiFi code?'
We use streaming services to chill out and expect to listen or watch whatever we want, wherever we are. Our devices are with us all the time and have become central to our down time.
The way we switch off has changed so that we need a strong broadband connection to relax, such as using Spotify or Apple Music.
Strong broadband and the success of tourism in the South West
Now, we want to be connected all the time. 
And with this demand for connectivity, the tourist destinations that offer stronger WiFi will stand out. And to offer stronger WiFi, businesses need a decent full fibre broadband connection.
This year, particularly with travel restrictions, more people are holidaying in the South West and the extra demand is driving the need for businesses to have more bandwidth for reliable WiFi connectivity for their customers.
Moreover, mobile signal is often patchy in the South West so providing connectivity through fibre broadband supports areas and tourist destinations without mobile coverage.
By providing Fibre-to-the-Premises broadband, people can connect through WiFi and get by without mobile signal.
From a marketing perspective, if consumers are connected to WiFi it gives tourism businesses a great opportunity to get content online really quickly and boost their digital advertising presence.
When we go to a restaurant, beach, or cafe, we start sharing on social media immediately, and that provides South West businesses with invaluable advertising opportunities straight away. 
This connectivity promotes tourism and businesses in the South West, and boosts the whole region.
Jurassic Fibre's role supporting South West tourism
We believe we're playing a critical role in the South West and we want to be the incumbent. 
Our full fibre broadband service gives independent and larger businesses up to 1Gbps, which allows businesses to provide WiFi internally and for customers.
For instance, Ocean in Exmouth benefits from a Fibre-to-the-Premises broadband connection which gives visitors really good WiFi.
The businesses of the South West need this support to make them competitive and offer a better customer experience for visitors.
The South West is often a forgotten region despite everyone knowing it as an amazing place to go on holiday.
For too long, the region has lacked decent connectivity and digital inclusion, which is on many people's agenda at the moment as it leaves gaps in what people can and can't do.
There seems to be a barrier in people's minds that better broadband connections are difficult to achieve in the South West.
We are working to smash that perception. Why can't we provide people and businesses with strong broadband connections? There isn't a reason why the South West can't be as good as other regions.
The West Country is becoming more connected and Jurassic Fibre is helping support this with its full fibre service.
We're passionate about extending the network to support digital inclusion across the region, which in turn will benefit the tourism sector.
And as we keep improving the region's connectivity, more inward investment and businesses will be attracted to the South West.
Vision for supporting tourism in the South West
We want to create a legacy for the South West.
As technology, apps and devices evolve, bandwidth requirements will increase and people will expect connectivity to keep up.
With this in mind, we're designing a network that is scalable and future proof.
It's likely that tourism businesses' needs will start to go above 1 Gbps and when they do, we can get to 10 Gbps, then beyond if that's what's needed.
Our network is already able to support the extra demand from more visitors coming to the South West this summer.
For example, we're looking into whether we can introduce town centre WiFi to Sidmouth to keep people connected while they're visiting. 
Our vision for the future is that connectivity can promote tourism and the South West as a region.
If you need a faster broadband connection for your home or work, find out more about ultra-fast full fibre broadband by visiting Jurassic Fibre or contacting our sales team: 01392 345595 or sales@jurassic-fibre.com
Matthew Galley Bio:
Matthew has been the Head of Partnerships for Jurassic Fibre since January 2021. He has over 17 years experience in the telecoms sector as a successful Commercial Programme Manager, with previous roles including Partnership Director for Openreach and BDUK Delivery Programme Manager for BT.