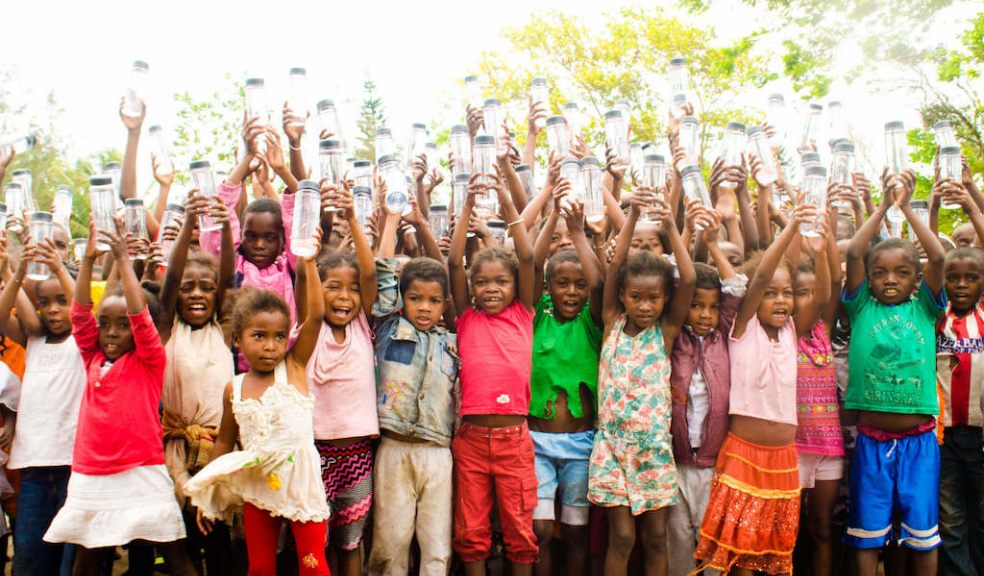 Success through simplicity
At first glance the small cluster of wooden houses, sat next to a dirt road under the dappled shade of lychee and mango trees, in the rural community of Belavenoky, looks like any other you might find in south east Madagascar.
Look a little closer however and you notice their palm thatched roofs are draped in a series of slanted tarpaulin sheets and there are blue tanks by their walls.
These houses are part of a project called Tatirano (meaning 'to collect water' in Malagasy), set up by engineer Harry Chaplin, which is hoping to expand its clean drinking water project to schools throughout the region.
Having visited Madagascar in 2011, on a volunteer placement with the UK charity SEED Madagascar, Harry saw for himself the dire need for clean water in the country, with diseases caused by dirty drinking water rife. On his return home, and having completed his masters in engineering at The University of Exeter, Harry decided to use his skills to help.
The project Harry devised, in conjunction with SEED Madagascar, was remarkably simple and involved swapping rusted roofs for corrugated metal roofing, or using tarpaulin panels, to collect rainwater, via guttering, in holding tanks.
Fundamental to the system's design is its self-cleansing 'first flush' mechanism, whereby the first rains wash any debris or dirt on the roof into a separate chamber before clean water runs into a main holding tank. Water tests have shown that this simple overflow system maintains high drinking water standards.
Whilst the concept may be simple the positive ramifications of the project are huge. In Madagascar, one in 10 children die from diarrhoeal illnesses directly linked to dirty water and poor hygiene. These systems unlock the potential of Madagascar's tropical climate to not only drastically improve general health but ease the daily hardships of water collection.
Women largely carry the burden of collecting water in the area and, alongside providing over 2 million litres of safe drinking water each year for families and improving the health of some of Madagascar's most vulnerable people, the systems have also given people the very valuable commodity of 'time', as one owner, Prosperine, explains. 
'Before the Tatirano system was installed, I barely had enough time to finish my work in the kitchen and the main house. But during this past week of rain, I've been able to spend more time weaving mahampy (straw) mats (sold for little over £1 each) and I have managed to weave three in the past week instead of two.'
The project has gone from strength to strength, driven by its committed Madagascan staff members. The project has just installed 148 systems, across ten communicates, and runs education classes about the ongoing maintenance of the systems. In return, the project asks for a monetary contribution of £15.00 (around a quarter of the cost), payable over a six month, 0% interest and collateral-free loan. This contribution motivates involvement, drives a sense of responsibility and a 100% payback rate is a testament to this approach.
The next step for the project is to look at 30 schools that have been built or refurbished over the past decade by SEED Madagascarand the potential to fit them with Tatirano water systems; not only supplying the schools with clean water 'on their doorstep' and enhancing educational outcomes, but providing the wider communities with clean water as well.
To find out how you can help with the project, and other humanitarian and conservation initiatives in Madagascar, please visit www.madagascar.co.uk