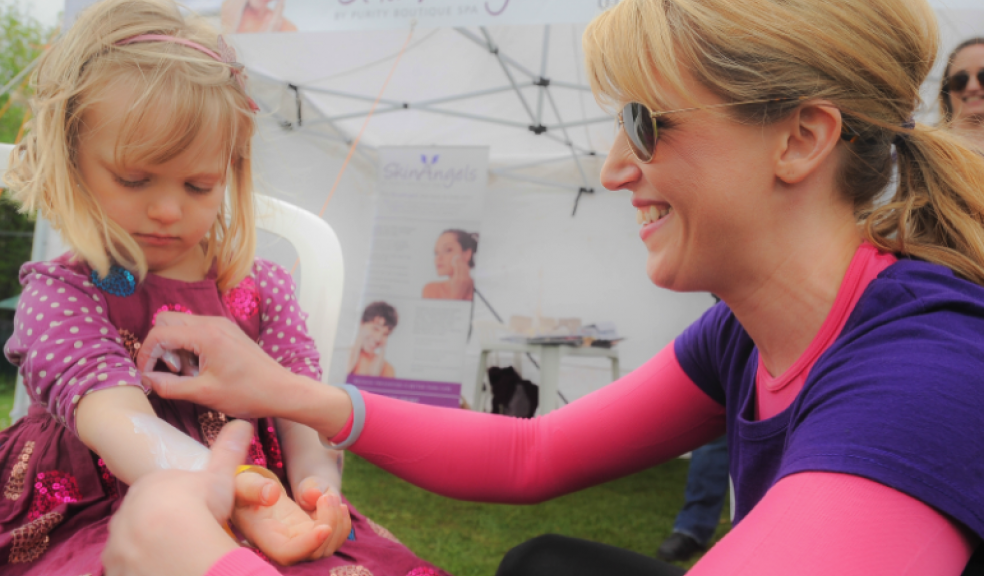 Skin Angels to spread safe sun message
Skin Angels, a group of campaigning beauty therapists from Exeter, will be educating shoppers about year round sun protection in Princesshay, this Saturday 21st June from 12.30 to 4pm.
Skin Angels, set up in 2013 by Mariam Badavi from Exeter's Purity Boutique Spa, are on a mission to raise awareness of the importance of protecting skin from the sun all year round and aim to arm young people with knowledge about looking after their skin to prevent and treat skin conditions such as acne.
Mariam comments: "I am really passionate about educating people, both young and old, about skin protection. Skin Angels are on a mission to help reduce the risk of sun damage which can lead to premature ageing of the skin and more importantly skin cancer."
Exeter rugby player Carl Rimmer, who is an ambassador for Skin Angels, will also be joining the team on Saturday. Carl says "It is great to get out and about and talk to the public about protecting their skin. As a rugby player I am outside all the time and I understand the importance of making sure I wear sun screen every day, even in the autumn and winter months."
Skin Angels will also be out and about throughout 2014 visiting schools, colleges and other events across Devon.
The UK charity, Teenage Cancer Trust, is backing Mariam in her efforts.
Any nurseries, schools, colleges or event organisers who would like to know more about Skin Angels can contact Mariam at info@purity-skincare.com.
Further information about Skin Angels can be found at www.purity-skincare.com. Follow us on twitter @Skin_Angels or Facebook.