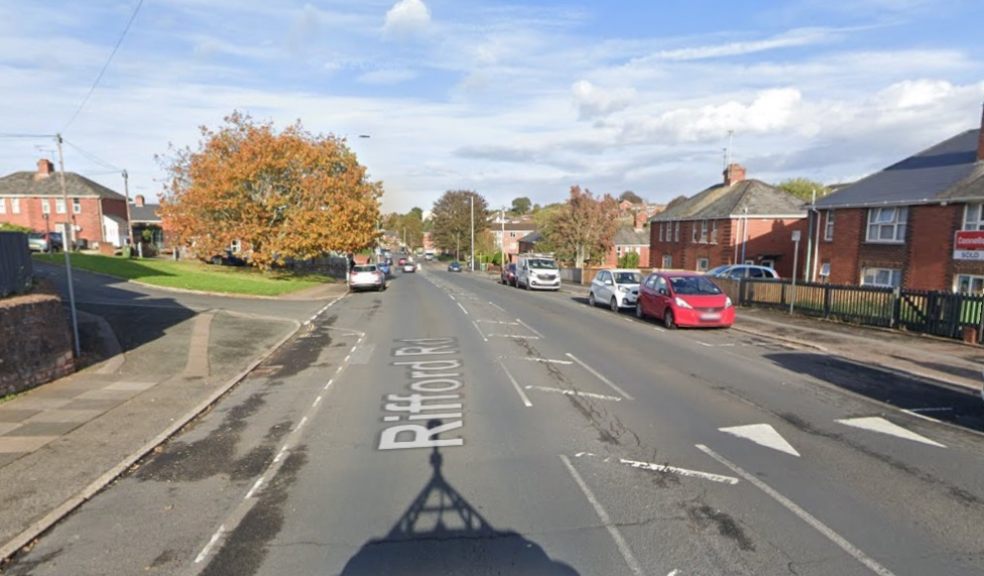 Residents asked to have their say on planned new cycle route along Rifford Road
By Ollie Heptinstall, local democracy reporter.
Plans have been unveiled for a new two-way cycle route in Exeter, described as the 'missing link' in the city's network.
Devon County Council says the proposed 700 metre stretch along Rifford Road, between the junctions with Ludwell Lane and Honiton Road, would complete the city's north-to-south E12 route.
Once completed, it will form a continuous route running from Polsloe Bridge station to the new railway station being constructed at Marsh Barton.
A consultation has now gone live and residents can have their say on the scheme until Friday 22 April.
According to the council, space will be made for the three-metre wide cycle track by removing the central hatched area of Rifford Road and moving the traffic lanes and parking bays across. Two lanes will be retained for motor vehicles.
However, the consultation document reveals it will come at the expense of approximately 17 parking spaces along the road to make way for the new layout.
"This is considered proportionate in view of the scheme's significant benefits for pedestrians and cyclists, and the county council's wider objectives of improving active travel rates and tackling the climate emergency," the consultation explains.
Two new crossings are also proposed as part of the scheme, while changes will also be made to Ludwell Lane roundabout.
Councillor Stuart Hughes (Conservative, Sidmouth), the county's cabinet member for highways management, said: "This scheme will link up the route and once complete there will be a safe, continuous five kilometre route linking the north and south of Exeter.
"These proposals once again demonstrate our commitment to promoting active travel and developing a network of traffic-free, multi-use trails across Devon. It will help reduce people's reliance on their car over shorter distances, reduce carbon emissions which in turn helps us to achieve our net-zero goals."
Councillor Marina Asvachin (Labour), local representative for Wonford & St Loyes added: "This consultation is an opportunity for people to find out more about the proposals to and have their views listened to.
"There are many people who wish to cycle for leisure purposes or to and from work or school but are concerned about safety. This scheme would complete a route giving cyclists an uninterrupted safe route, separated from traffic."
The plans are the latest in a series of active travel improvements made to the city's roads since the start of the pandemic, most notably the initially temporary east to west E9 route from Pynes Hill to the city centre that has since been made permanent.
However, not everyone has welcomed the changes. One councillor last year claimed the schemes in Exeter may have led to a "over a million miles" a year extra being driven by taxis navigating round additional one-way systems.
But campaigners say that by segregating cars and bicycles, more people will feel able to cycle to work or school – thus reducing congestion and pollution in the process, while also improving people's health.
Details of the consultation and an online survey can be found at: www.devon.gov.uk/haveyoursay/consultations/rifford-road-cycle-track/
A consultation webinar on Microsoft Teams, explaining the proposals and enabling members of the public to ask questions will be held on Wednesday 30 March at 5.30pm. To register, email transportplanning@devon.gov.uk.
Devon County Council says residents will also be able to meet transport planning officers and ask questions at the Wonford Community Centre on Thursday 31 March and Thursday 7 April from 10am to midday.