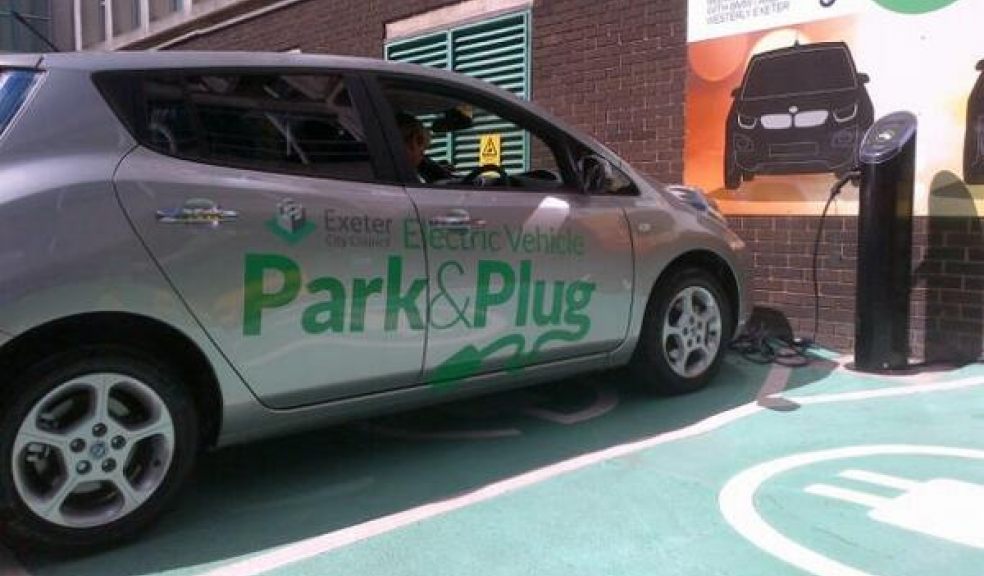 New electric cars arrive in Exeter
Two new electric cars for use by Exeter City Council staff have arrived this morning in a push to help improve the city's air quality.

The new cars will now be used in the vehicle pool by council staff to use when out and about on official duty replacing several ageing diesel-powered vans.
The authority purchased the pair of Nissan LEAF electric cars to further move away from diesel power in an attempt to reduce emissions and help improve air quality on Exeter's streets.
Cllr Keith Owen, Lead Councillor for Environment, Health and Wellbeing, said: "We are already generating electricity from solar panels mounted on several of our buildings so it maes even more sense to use battery power for our vehicle fleet."
The vehicles will be 'fuelled' by Exeter's eight new electric vehicle charging points funded by the City Council's successful bid for government funding from the Office for Low Emission Vehicles.
They are located around the city and are available for residents and visitors for free in oreder to encouraging more people to use electric vehicles.
They are located at the following locations:
John Lewis Car Park 
Guildhall Car Park 
Mary Arches Street Car Park 
Oakwood House office (fleet and staff only)
Matford Park and Ride 
Civic Centre 
Cathedral and Quay Car Park 
Magdalen Street Car Park 
Electric Vehicles have zero tailpipe emissions, making a beneficial contribution to local air quality. For this reason the chargepoints installed by Exeter City Council are be free to use, supporting the use of electric vehicles and the practicality they now offer (parking charges still apply in Council car parks).
In some locations solar panels will offset the electricity chargepoints use, however longer term the Council will review the use of the chargepoints and the cost of this facility.
Signs advertising the charging facilities have been sponsored by Westerly Exeter BMW.
Picture courtesy of Exeter Council