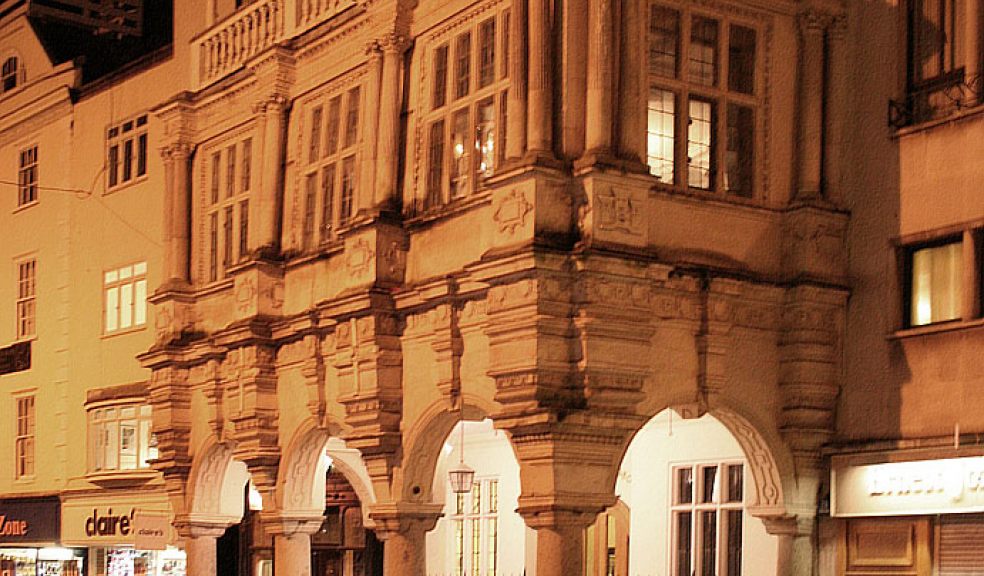 New e-Book about Exeter now available on iTunes
The first e-Book written specifically about Exeter for Apple's popular iPad tablet computer has been released in the iTunes Store. Entitled Historic Buildings of Exeter, it has been written by David Cornforth, who is behind the popular Exeter Memories website.
The digital book uses many features available in the iBook format, allowing the reader to swish back and forth between pages, make notes and access a glossary of specific highlighted words in the text.
It has dozens of full colour photographs, that take advantage of the iPad's display. Many use the whole screen, while others included in the text, can be enlarged by touching them.
The book covers fourteen of Exeter's best loved buildings, all but two of which, still survive. Many of the buildings have a popup map to locate their position in 1905. There are also historic photographs and diagrams. The buildings that are covered include the Cathedral, the Guildhall, Tucker's Hall, Deller's Cafe, the Devon and Exeter Institution, the Royal Clarence Hotel and Mol's Coffee House.
There is much new material in the text, including personal reminiscences, trivia, and long forgotten stories, all helping to paint a colourful picture of the buildings. Because the iBook is designed for the iPad, it is ideal to carry with you, as you visit the building.
The iBook is available from http://www.exetermemories.co.uk/em/_downloads/downloads.php