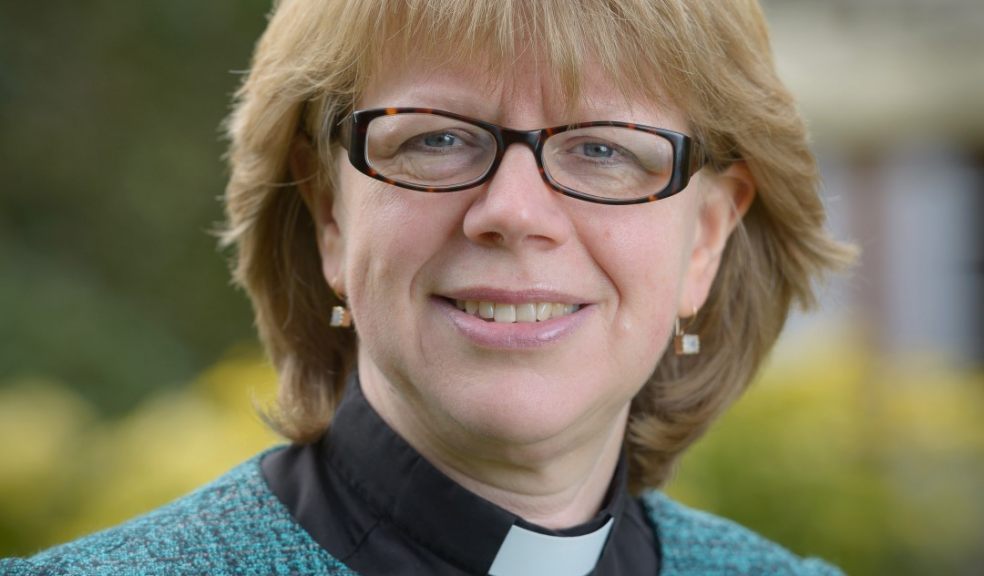 New Bishop of Crediton announced
THE next Bishop of Crediton is to be the Revd Dame Sarah Mullally, Canon Treasurer at Salisbury Cathedral.
Dame Sarah, a former nurse, had a distinguished service in the NHS before ordination, culminating in her appointment as the government's Chief Nursing Officer for England in 1999, when she was the youngest person to be appointed to the post.
She was ordained in 2001 and served her curacy in St Saviour's Battersea Fields, initially as a self-supporting minister. She left her post as Chief Nursing Officer in 2004 to take up full time ministry becoming a Team Rector in Sutton, Surrey in 2006. In 2012 she was installed as Canon Treasurer at Salisbury Cathedral.
She was made a Dame Commander of the British Empire in 2005 in recognition of her outstanding contribution to nursing and midwifery.
Dame Sarah said: "I am delighted to be appointed as the Bishop of Crediton and visit these projects today. These projects show that our communities, inside the Church and out, are built on the love and compassion people have for each other. In even our smallest rural communities, often where many of the other services and facilities have long gone, the church – and it can sometimes be only a few people – remains, as a symbol of God's enduring love.
"Throughout my life, as both a nurse and a priest, I have experienced this love and I hope as Bishop to be able to share that love with others.
"My calling as a Christian and now as Bishop has been shaped by my belief that we are called to be witnesses to the generous love of God and the good news of Christ Jesus. In my future ministry in the Diocese of Exeter I hope to encourage and enable Christians to grow in their faith, to share that faith with confidence and to serve the people of Devon with joy."
The Bishop of Exeter, the Rt Revd Robert Atwell, said he was delighted to welcome Sarah to Devon.
"This is an outstanding appointment. Sarah will enrich the life of the church in Devon enormously. She will bring to her new role the same mixture of compassion, integrity and professionalism that has characterised everything she has done and achieved, both nationally and specifically within the Church of England."
As Bishop of Crediton, she will primarily look after east and north Devon, though in common with the Bishop of Plymouth, she will minister across the whole diocese.
Dame Sarah is the fourth woman bishop to be appointed by the Church of England, and the first in the South West. Aged 53, she is married to Eamonn, who works as a business architect and they have two children, age 23 and 19.
She will be consecrated as Bishop of Crediton in Canterbury Cathedral in July, alongside the first woman to be appointed as a diocesan bishop, the Venerable Rachel Treweek, who is to be Bishop of Gloucester.
She will then be installed in a service in Exeter Cathedral in September.
The previous Bishop of Crediton was the Rt Revd Nick McKinnel, who moved to become Bishop of Plymouth in April.