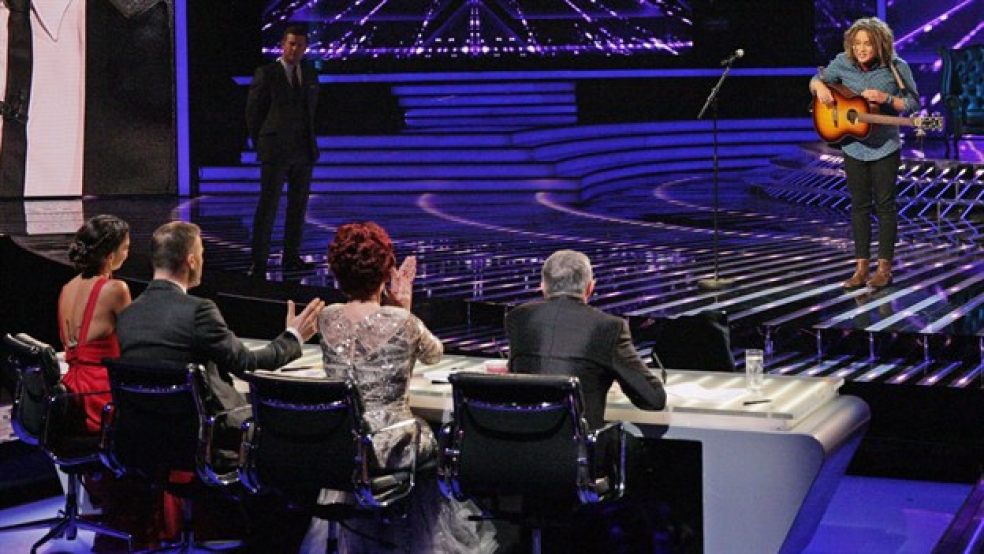 Luke smashes Seal Classic
Devon's Luke Friend wowed the judges on last night's X Factor with his rendition of Seal's Kiss From A Rose.
Gary Barlow described his performance as the 'surprise of the night'  and told him he'd come a long way in the competition.
Luke, 17, even washed his trademark flowing locks with shampoo (he usually only uses water) for his appearance.
Sharon Osbourne was also full of prasie for Luke. She told him: "You have such a distinctive vocal sound. You definitely have an edge you are definitely  dirty.
"Your vocals have come on so far in the last three weeks."
And Nicole Scherzinger said the award-winning Seal track was a "brilliant song choice".
She added: "I feel that you're more confident and that you're more comfortable. You have got your stride back
"The next time I give you a hug I am going to bury my face in your hair now you have washed it!"
After his performance, Luke, from Teignmouth, tweeted: "That was so amazing, loved every minute of it. You are all so fabulous for supporting me."