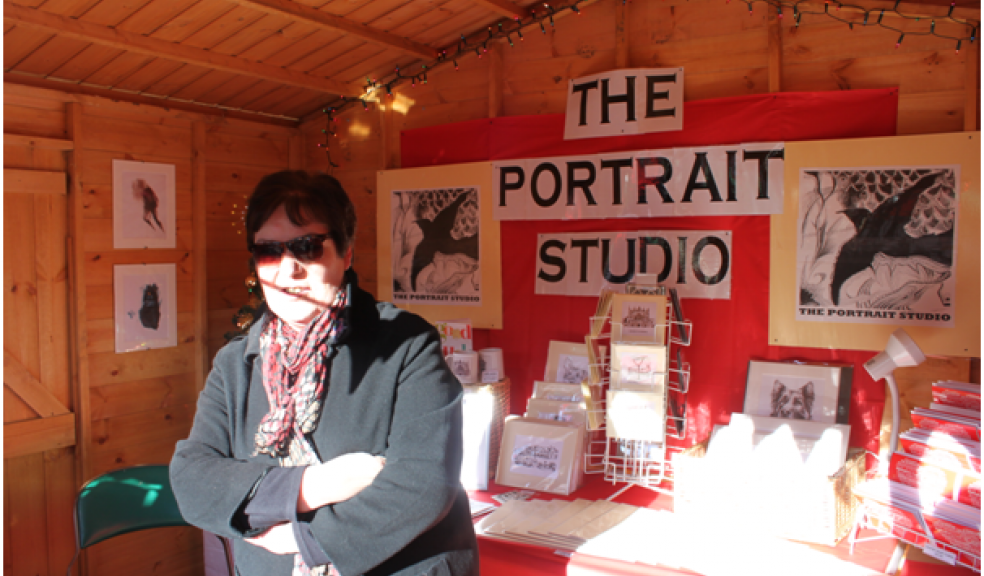 Local artist seeks missing portfolio
A local artist and Christmas market trader is desperately seeking help to recover her lost portfolio.
Mary Tempest, who also works for Exeter City Council's tourism centre as an illustrator misplaced the portfolio after stopping at a busy cashpoint in the City Centre yesterday evening.
After realising she had misplaced her work Mary returned to the cashpoint but it had already gone.

The portfolio held in a black  A3 size Art bag held many finished and unfinished pencil drawings that  Mary had sold on her stall in the  Christmas market on the Cathedral Green.
Mary said: "Whilst at the market I've also been busy sketching and drawing buidings, pets and children from photographs that people have brought to me. Most people are wanting them in time for Christmas to give as gifts.
"There is no monetary value to any of this really, but the drawings have taken me a great deal of time and effort and people are going to be very let down if they don't get these in time for Christmas."
"I think somebody might have picked it up to keep it safe to return it to me."
Mary has checked with the bank, the police lost property and stagecoach bus company but has no luck it finding her drawings.
Mary had been sketching from her chalet in the Exeter Christmas Market next to the Camper Coffee Co. If you have found her portfolio or know someone who has you can return it to Mary there.
Mary was awarded the chalet for free after winning the pitch perfect award for her stall selling her art and other items.
Mary is offering a reward for the return of her work.