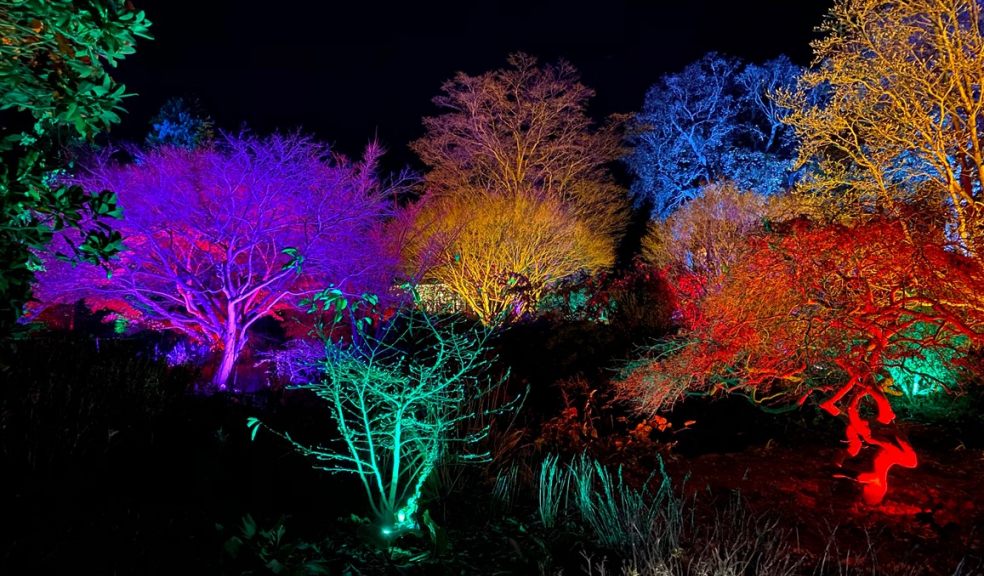 Lighting the way ahead with new family-focused festive event planned for Sidmouth
As lockdown measures begin to ease, a brand new event combining creative light displays with seasonal entertainment, local craft and great food is being devised to help boost Sidmouth's Christmas celebrations.
Connaught@Christmas is set to bring a beautifully illuminated visitor experience to Connaught Gardens, making the most of its wonderful location on the clifftops overlooking the sea. Low energy lighting and LED technology will feature throughout the gardens, with plans in the pipeline for themed areas, dramatic vistas and the chance to see Santa himself in a specially created grotto. The bandstand will used for traditional festive music performances by local musicians and singers.
A limited number of tickets with staggered entrance times will ensure a clear passage round the gardens, and access for wheelchair users is being carefully considered, working within the parameters of the existing paths.
Across in Manor Road car park, a free-to-visit Christmas craft fair and street food village will be open to allcomers, with a strong focus on local craft traders and food vendors showcasing Westcountry flair and delicious produce. 
The event is the brainchild of John Radford who grew up in Sidmouth and now lives in Somerset. John's background is in event management; he's been involved with the Folk Festival for over 10 years, as well as the Hay Festival, Ottery Tar Barrels and Underneath the Stars Festival. Using a locally-based team to organise and co-ordinate Connaught@Christmas John will be calling on his many connections in the events sector to ensure it's a huge hit with visitors of all ages.
He says "Everyone is anticipating that Christmas 2021 will be a chance to enjoy time together and get back into the true spirit of the season, which we all missed so much last year.
"Not having a crystal ball no-one knows what will happen over the coming months. But there's no doubt that as long as it is safe to do so, we all want to have the brightest celebration possible – and that's where Connaught@Christmas comes in."
John hopes this will become an annual event, providing a huge draw for visitors in what's traditionally a quieter tourist season and ultimately benefitting local businesses. "I've no doubt it will encourage more people to enjoy an out-of-season stay in the town, which will have a positive impact on accommodation and hospitality providers."  
David Cook, Chair of Sidmouth Chamber of Commerce adds "Making one of the town's wonderful assets the focus of attention at Christmas is exactly the type of event needed to attract people in. It is bound to give an uplift to local businesses and bring joy to the Sidmouth community.
"The combination of accessibility and its stunning setting makes Connaught Gardens the perfect location. And with John's connections to the town and the events sector, we're sure it will be a great success."
Connaught@Christmas is expected to run from December 7 to 12. More information will be available once the event website goes live.