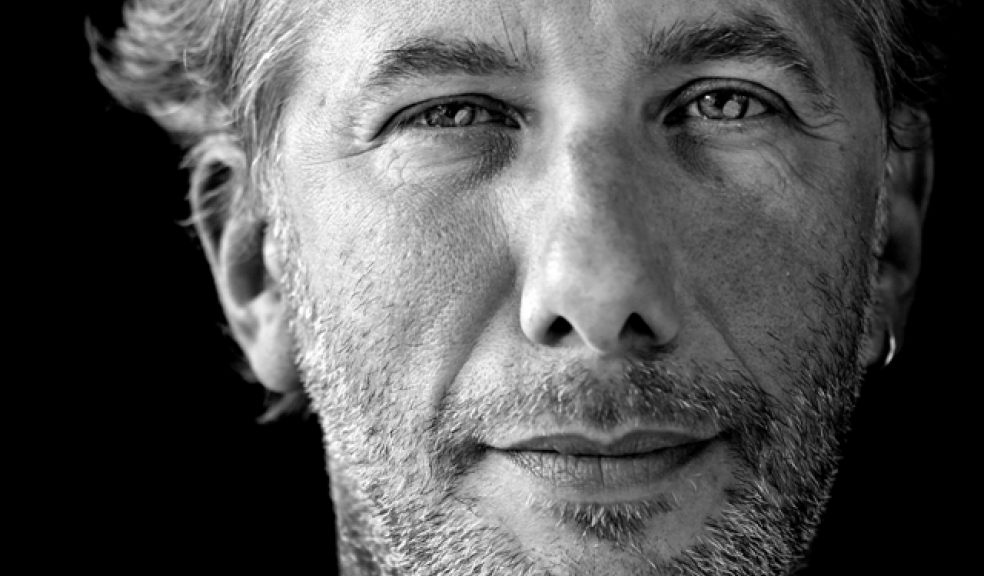 Face 2 Face with climate change
A striking new exhibition which opened yesterday (8 October), presents 12 of the Exeter based (either at the University or Met Office) IPCC authors through a series of striking large-scale black and white portraits.
Entitled 'Face 2 Face with climate change', the artwork is the brainchild of Exeter-based One Planet MBA graduate David Mansell-Moullin.
The scientists featured in the exhibition were all authors (Coordinating, Lead or Contributing) on the latest IPCC 5th Assessment Reports on climate change. The photographic portraits are overlaid with fine text from the IPCC reports so creating a multi-dimensional representation not only of themselves but of their work.
A year in the making, the project aims to reveal the people behind the science, to raise awareness of climate change and the IPCC, as well as to celebrate Exeter as a centre for thinking and research in this area. The exhibition has been planned to coincide with the launch of the IPCC Synthesis Report at the end of October 2014.
David explains: "During my first week on the One Planet MBA I discovered that Exeter has the highest number of IPCC authors working on the 5th Assessment Report of any city in the world. I was amazed by this fact and that so few people, either in Devon or further afield, are aware that Exeter has this depth of climate change research and knowledge. I began to wonder how this could be communicated in an interesting and engaging way."
The funding for the project has been provided by HEFCE, via the NUS and delivered through the Guild's Green Unit at the University – a team put together to encourage both students and academics to come up with innovative ideas of ways to promote sustainability to their peers.