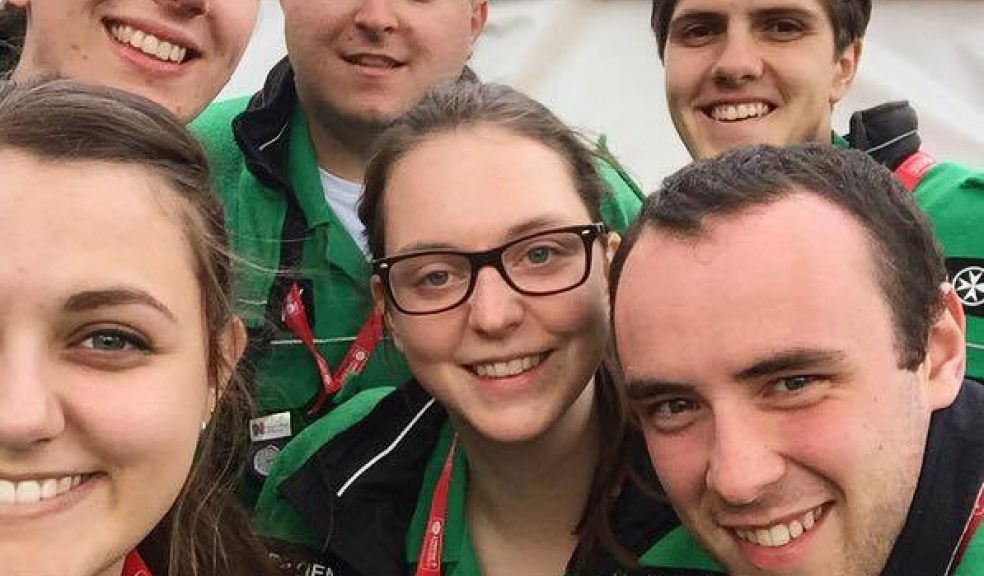 Exeter students go the extra miles for first aid
Students from Exeter are all set to run over 100 miles to raise money for St John Ambulance, this spring.

A team of six members of the Exeter University First Aid Society (EUFAS) will run the Bath Half Marathon this Sunday (March 4), with one of them using it as training for competing in the following month's Virgin Money London Marathon.

You can sponsor the students online by visiting: https://www.justgiving.com/teams/EUFASbathhalf

Jess Ball, 22, is a Maths and Mathematical Biology student who is taking on both events. She has been volunteering as a dedicated first aider since 2012.

'Running the London Marathon for St John Ambulance is my chance to raise money for an organisation that has taught me so much and allowed me to use my free time to help others,' she said.

'I have volunteered at the Brighton Marathon for the last five years and London Marathon for the last two years and have been inspired by all the people running for SJA – so I wanted to do it myself!'

Jess, from Frome in Somerset, added: 'I have run a few half marathons before and the London Marathon is my next challenge. Having volunteered in the past, I know that the atmosphere on race day is incomparable to any other event in the UK and it's something I've wanted to be a part of for years.'

Running this Sunday's Bath Half alongside Jess will be Jenny Hein, Jonathon Roche, James Stewart, Stefan Hudson and Jack Warren.

St John Ambulance is urging runners who have secured a place in the Virgin Money London Marathon to consider raising money for charity, as they take part in the iconic event on Sunday April 22.

Anyone who won a place in the ballot, without choosing a charity to support, can still put their best foot forward to fundraise for St John Ambulance, the nation's leading first aid charity.

Katrina Hodges, Director of Fundraising for St John Ambulance, said: 'We're extremely grateful to the Exeter team for their support. The money raised will help us to continue our vital life saving work.'

Email events@sja.org.uk or call 0207 324 4168 for more information about running in aid of St John Ambulance.