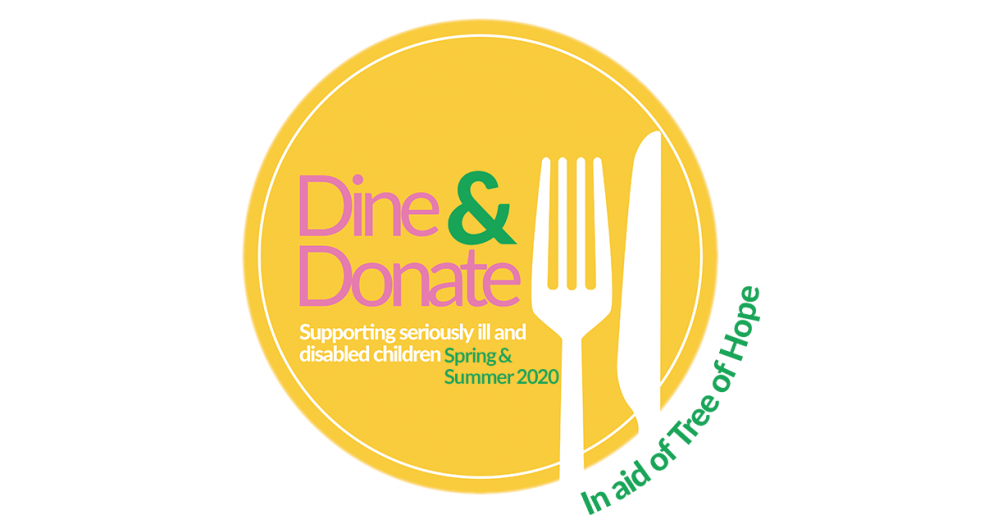 Exeter family raising funds for vital equipment for 13-year-old Jessica
Digital Dine and Donate for Tree of Hope
The Fairchild family from Exeter, Devon are currently raising money for an Innowalk machine for daughter Jessica, 13, who has cerebral palsy. The £25,000 equipment is not funded by the NHS but will help Jessica exercise efficiently, which in turn will help her build up her muscles, reduce stiffness and even improve her digestion.
They will be taking part in charity Tree of Hope's nationwide fundraiser Dine and Donate. Tree of Hope is asking supporters to enjoy digital dinner parties to help raise funds for sick and disabled children.
Dine and Donate is now in its 3rd year and has already raised over £15,000 to help children all over the country. This year, dinner parties will be held virtually via Zoom, Skype, Houseparty, Facetime and other digital platforms.
Whether you want to host a virtual afternoon tea, an online cocktail party or even a formal digital dinner, the event is a great excuse to get 'together' with family and friends and help raise money for seriously ill and disabled children.
There are plenty of ideas for recipes and themes on the website www.dineanddonate.co.uk , and Tree of Hope would love you to share your ideas and events on Twitter and Instagram using the hashtag #WhatWillYouHost
Mum Katherine, 40, said: 'We're planning a virtual afternoon tea because that's Jessica's favourite meal – she'll always choose it for any kind of treat. We'll probably have cakes and sandwiches and Jessica was thinking of maybe running some kind of Victoria sponge baking competition.'
'Life in lockdown is tricky for everyone – Dine and Donate is the ideal chance to catch up with friends and family safely and also help raise money.'
The event runs until Sept 30th so you've got plenty of time to get cooking! Tree of Hope's CEO Gill Gibb said: 'Dine and Donate has been a fun and successful event since we set it up in 2018, but clearly this year it will need to be run a little differently.'
'We hope to inspire people to get together virtually with their friends, family or colleagues to have some fun and help raise money for children, many of whom will currently be extremely isolated due to Covid-19.'
To donate towards Jessica's Innowalk, visit https://www.treeofhope.org.uk/jessica-fairchild/ To take part in Dine and Donate, visit www.dineanddonate.co.uk