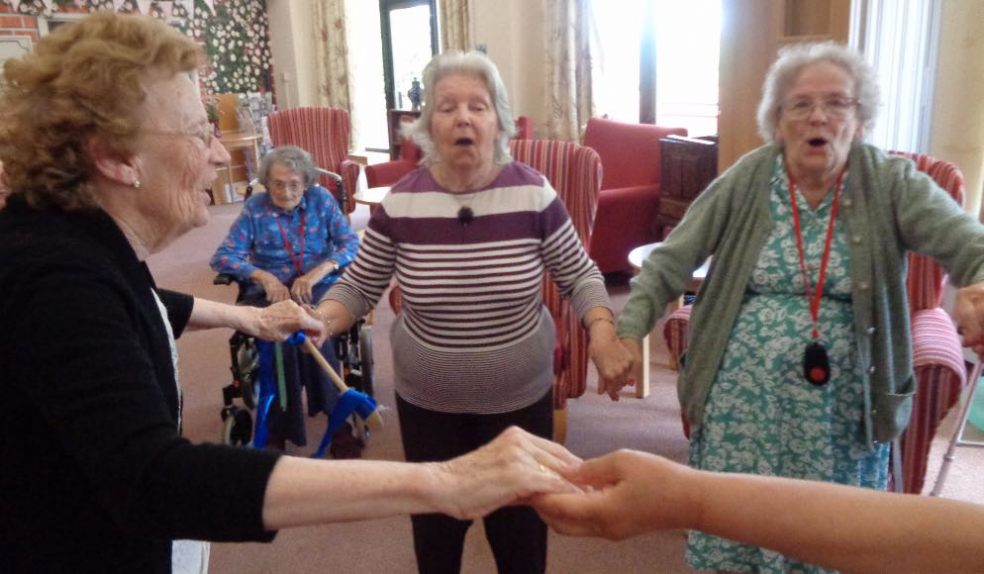 Exeter care home residents lost in music for BBC Music Day
Residents at RMBI Care Co. Home Cadogan Court in Exeter have been lost in music as part of BBC Music Day.
The residents, in their 80s and 90s, enjoyed a lively dance party organised by staff at the Home at the start of the week. Some got up and danced, while others just tapped their feet.
Later in the week, the tempo slowed with residents relaxing to the sound of local harpist Luc Walpot, who played a range of classical music to an enraptured audience.
BBC Music Day is the UK wide, annual celebration of the power of music to change lives, with two thousand events across the UK.
Research has shown that music can have enormous benefits for older people. For those with dementia music can be a powerful tool to help increase wellbeing and alleviate stress and anxiety.
Even minimal movements, such as tapping a foot or clapping hands is enough activity to release pent-up mental and physical stress. For those who are able, dancing to music is a wonderful way to exercise. Being swept into the rhythm of music can lower blood pressure and stimulate organs in the body.
The Home's Activities Coordinator, Angela Webb, said: "Our residents love music and it's at the heart of many of the activities we organise at our Home. It was wonderful to see everyone becoming lost in the music, just totally relaxing to the sound of the harp. We've no doubt that music has the power to boost wellbeing for our residents. BBC Music Day is a wonderful initiative which we are glad to support!"
RMBI Home Cadogan Court is run by RMBI Care Co., part of the Masonic Charitable Foundation. For more information please visit: http://www.rmbi.org.uk/