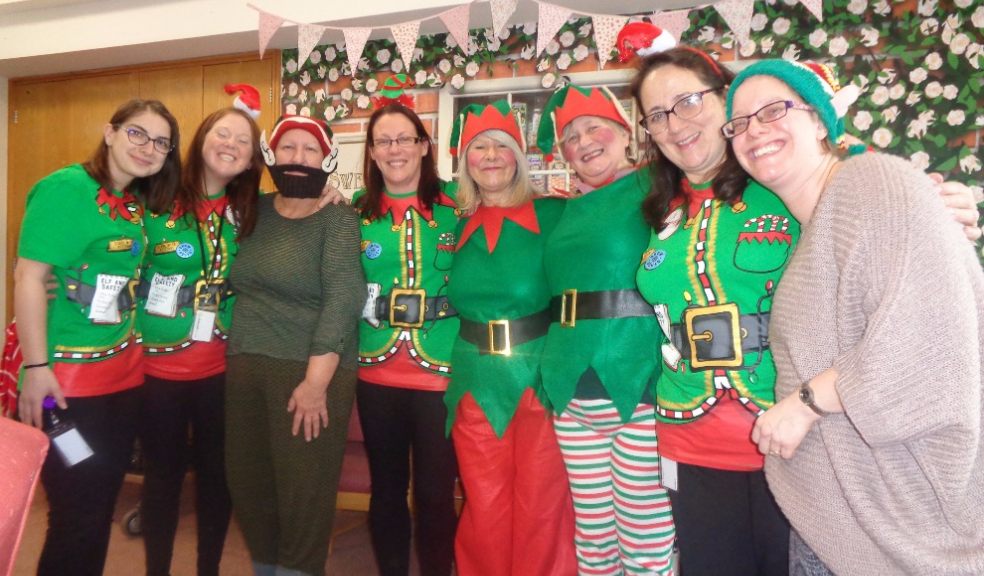 Exeter care home celebrates Elf Day
Staff at RMBI Care Co. Home Cadogan Court in Exeter celebrated Elf Day last week to raise funds and awareness for Alzheimer's Society.
Everyone dressed up in elf costumes for a day of festive fun at the Home and staff organised a special Christmas reminiscence coffee morning. Residents enjoyed looking at old memorabilia and shared their own Christmas time memories. The team also sold cakes to raise money.
Cadogan Court Activities Coordinator, Luan Phillips, said: "We had a lot of fun celebrating National Elf Day. Seeing our staff dressed as elves certainly put a smile on our residents' faces. We see the effects of dementia every day at our Home, so we're passionate about raising awareness and funds for Alzheimer's Society."
RMBI Home Cadogan Court is run by RMBI Care Co., part of the Masonic Charitable Foundation. The Home received an overall rating of 'Good' recently, following an inspection by The Care Quality Commission (CQC).  For more information please visit: http://www.rmbi.org.uk