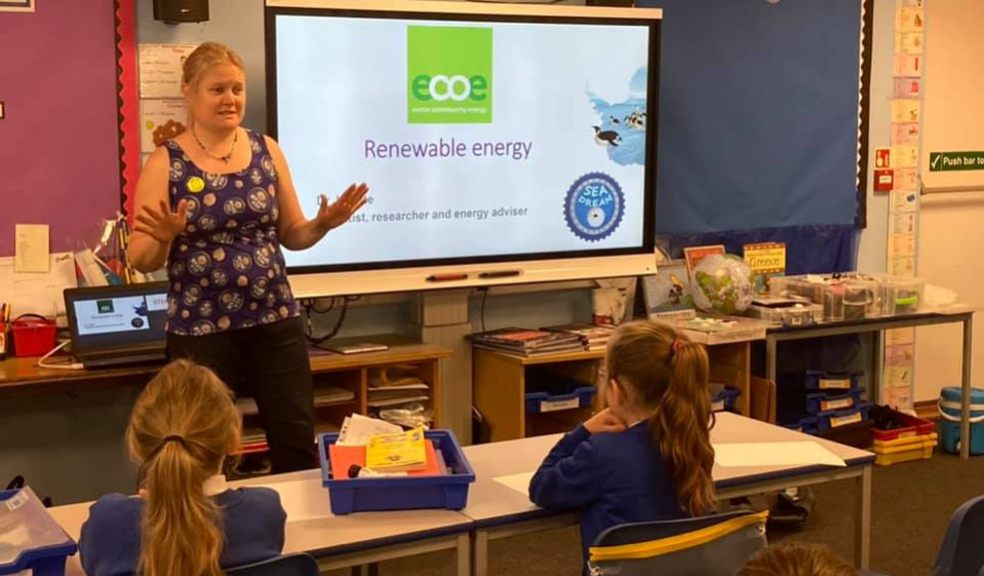 ECOE's community fund 'keeps the doors open' for Devon groups during the pandemic
Loneliness-fighting Devon charity TRIP Community Transport has met over 4,000 requests for community support during the pandemic thanks in part to the Exeter Community Energy (ECOE) community fund. ECOE awarded TRIP £500 to cover staffing costs from its community fund, which is accepting new applications until 5pm Friday January 15th.
'The grant from ECOE could not have come at a more important time for TRIP,' says TRIP deputy manager Sharon Thorne. 'The money has helped us keep the "doors open" and help the community during the current pandemic.'
'All our community fund recipients have faced unprecedented challenges this year, and ECOE is proud to help them,' adds ECOE chair Andy Extance. 'We welcome applications from any community project to help fight climate change or fuel poverty. Over the next 20 years ECOE expects to give over £170,000 to local groups using income from our solar power generation sites – this year we have £6,990 available.'
TRIP is a Honiton-based charity dedicated to relieving rural isolation and loneliness in East Devon by providing affordable transport, specialised disability equipment and a personal befriending service. It bid for money from ECOE's community fund for staffing to help rural people at risk of fuel poverty.
In 2019/2020 ECOE also granted Kingsbridge's Seadream Education £575, allowing marine biologist Dr Juliette Jackson to run three classes across two Exeter schools over the pandemic period. This gave them a 'fun and educational workshop at a time when reassurance is needed,' Juliette says.
ECOE also gave £450 to Friends of Eastcliff Park to renovate the Dell, an outdoor part of Teignmouth, to encourage more people to walk there. 'The footfall through the Dell has increased by several hundred percent,' said Peter Lewis, chairman of Friends of Eastcliff Park.
Anyone interested can find out who can apply, for what and criteria for allocating grants at https://www.ecoe.org.uk/ecoe-community-fund/ or email ECOE chair Andy Extance at andy@ecoe.org.uk. ECOE will allocate the 2020/2021 grants through a committee including members of our local community. If you'd like to help our decision, please contact Andy.