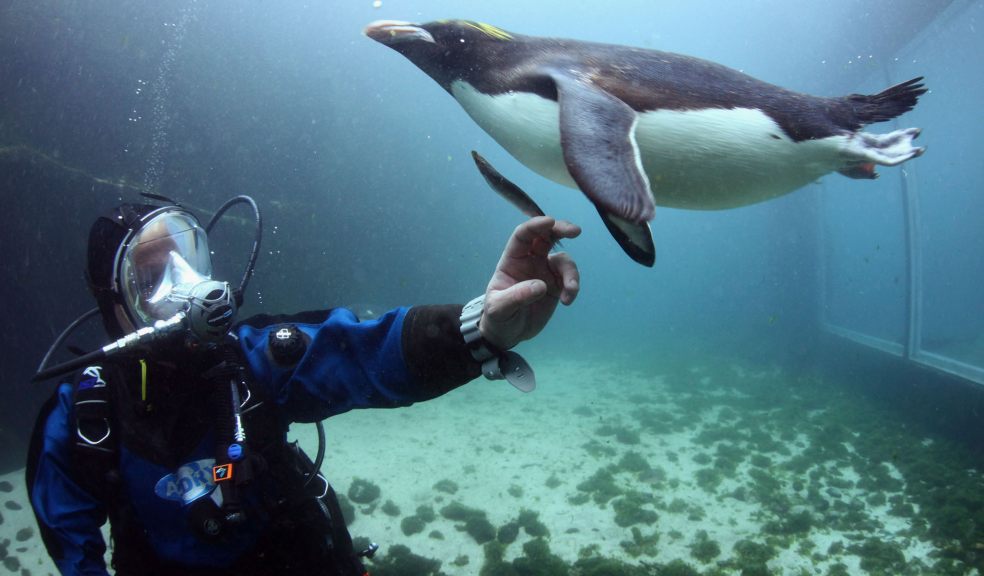 Dive Bunny! Have a scuba Easter at Living Coasts
A scuba diving Easter Bunny will be the star of the show at Living Coasts this Easter.
On Saturday 12th April the Easter Bunny will swim with the penguins at Torquay's coastal zoo.
Visitors could win prizes in a unique game of pebble bingo. Meanwhile, the penguins will receive their own Easter treats in the form of fish.
Living Coasts' Clare Rugg explained: "We wanted to do something new and different for visitors. The English Riviera is a great place for diving, and people can book a dive experience with the Living Coasts penguins, so we decided to invite the Easter Bunny to dip his paw in the water!"
As well as the underwater antics there will be talks, games and Easter eggs. There will be Easter chicks in the entrance area over the Easter weekend and fishy activities in the children's area. There will also be trails leading to Easter eggs or the chance to enter a prize draw to win a penguin feed.
No one knows what the penguins will make of a furry Spring mammal in their tank. Let's hope he doesn't get too much water in his ears!
The special dives will take place at 11.30am and 3.00pm. For more information go to www.livingcoasts.org.uk or ring 0844 474 3366.