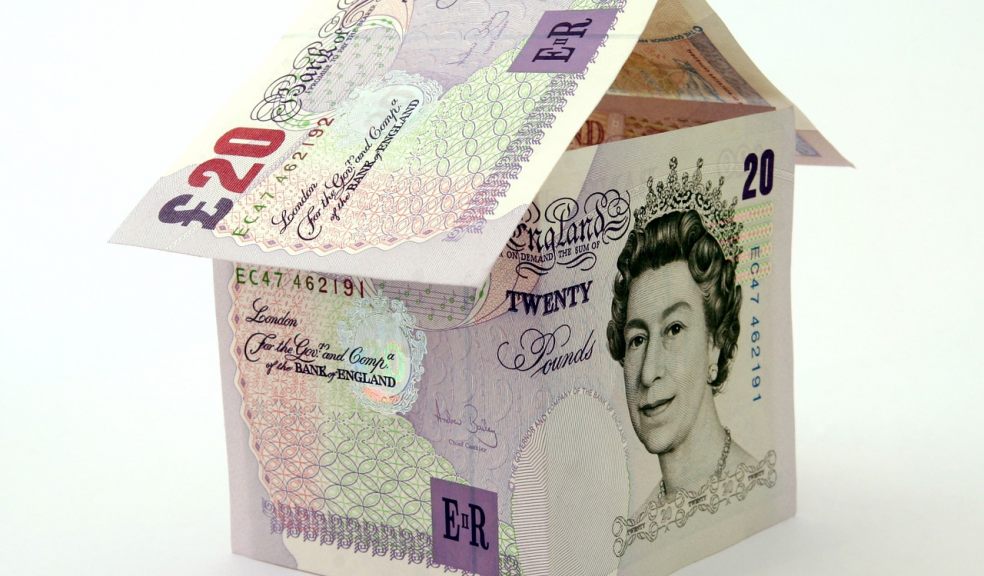 A detailed guide to equity release: what it is and how it works.
Those looking to draw cash from the value of their properties have to grapple with a wide range of products. Confusingly, even the equity release market itself uses the terms "equity release" and "lifetime mortgages" interchangeably, when they are two entirely different things.
Here, The Exeter Daily explains the most common types of equity release in an easy to understand way.
What is a lifetime mortgage?
A lifetime mortgage is the most common form of equity release and it involves borrowing a sum of money against the value of your home. As its name suggests, it is designed to last a lifetime, with interest accruing monthly. You continue to own the home and you can choose to make monthly repayments during your lifetime. The borrowed amount is fully repaid when you die, go into long-term care or sell the property. The cash tied up in your home is tax-free and is commonly spent on clearing debts, care fees, home improvement, gifts and holidays. These specialized mortgages are available to homeowners who are over the age of 55.
Lump Sum
A lump sum loan is the usual form of lifetime mortgage and it involves taking the loan amount cash up front and in full. Interest builds upon the loan amount and is charged periodically until you die or go into long term care.
Drawdown
With drawdown, you receive the agreed amount of cash in regular tranches.
The type of lifetime mortgage you choose will depend on how you want the money from your house released. Speaking to a financial adviser can help you decide what product is right for you and which product features suit your lifestyle. Key Retirement Solutions can help you find the right product for your needs. They provide independent, expert advice both in person and through their website at keyadvice.co.uk.
Reversion Plans
Home reversion schemes differ from lifetime mortgage schemes in several ways. Home reversion plans are not loans. Another difference is that the specialised mortgage allows you to keep ownership of the entire property while home reversion schemes require you to sell all or part of your property. With home reversion, you and your heirs only receive a percentage of the home's value when the property is sold.
How are equity release loans repaid?
There are different ways you can repay your equity release loan. The first way to pay your loan is through interest paying which involves making either monthly or ad-hoc payments. The second option is known as interest roll-up. With interest roll-up mortgage, no interest is paid during the lifetime of the borrowed amount since the interest is added to the debt every month. The loan amount plus the accrued interest is repaid at the end of your mortgage term. Another way to pay your equity release loan is to service your interest. This allows you to pay interest at intervals. The last option is known as voluntary payments which lets you pay up to 15% of the original amount borrowed each year.
Why Hire A Mortgage Adviser?
Most people who have never borrowed money before do not have a clue what they are looking for when finding the right financial services. If you do not know what your options are and where to start, there's a huge chance that you will end up with bad decisions and, even worse, high monthly payments. 
That being said, here are some of the reasons why you should hire a professional mortgage adviser to help you out.
Keep Updated With Your Financial Needs: A good mortgage adviser can keep you updated with all of your financial needs. A mortgage adviser will also help you find the best loan for you. 
Provide You Mortgage Options: A mortgage adviser will also tell you about any possible options that you may have in order to consolidate your debt and reduce your monthly payments.  
Get Professional Advice: Get expert advice on equity release and other mortgage-related concepts. To learn more about how to find a reliable professional mortgage adviser today, check https://www.elems.co.uk/.
When you hire a mortgage adviser, you also want to check into their reputation in the market. There are a lot of different services out there and a lot of them are not what they claim to be. One of the most important things to do is to look up the Better Business Bureau. This agency helps consumers protect the interests of consumers who have had issues with mortgage companies in the past.  
Also, make sure that you take a look at the credentials of the adviser you are considering. There is a way to ensure that they are legitimate and qualified to do business as well as you can. Find out what types of certifications they have and if they have licenses. Also, ask for references and what types of complaints they have dealt with.