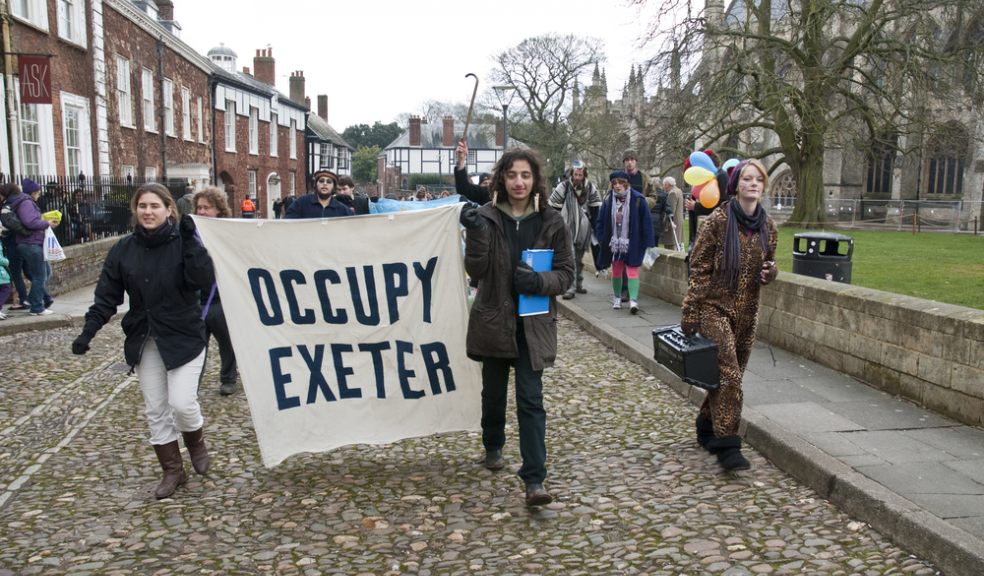 Councils could gain powers to ban peaceful protest in public areas
Councils could gain powers to ban peaceful protests on the grounds that it might annoy nearby residents through a bill currently going through Parliament.
The Home Office proposed Anti-Social Behaviour, Crime and Policing Bill is currently being read in the House of Lords having already passed through Commons.
One section of the bill proposes giving councils the power to issue Public Spaces Protection Orders (PSPO) to prevent activities that have a detrimental effect on the quality of life of  those in the locality and are of a continuing or persistent nature.
PSPOs are proposed to tackle anti-social behaviour such as dog-fouling, drinking and aggressive begging from turning areas of towns and cities into what the Home Office describe as 'no-go zones'.
However some campaigners have argued that the open-ended wording in the bill could also allow councils to prevent peaceful protests like the Occupy campaign.

Kerry-Anne Mendoza, a campaigner against the Anti-Social Behavior Bill told news channel Russia Today (RT): ""Essentially what they're attempting to do is give police the authority to make any lawful protest immediately illegal, simply because it "may, has, or is likely to cause nuisance or annoyance,"
This would also affect camp out campaigns such as the anti-fracking protests over summer, which saw Green Party MP Caroline Lucas arrested by Police.
Campaigners also argue that the powers could be used to prevent young people gathering in public spaces or skating which could be argued to be detrimental to the locality.
Norman Baker, minister for crime prevention at the Home Office, said the Coalition was "simplifying the complex array of antisocial powers introduced by the last government.

"This power will make it easier to stop the behaviour of those who act antisocially, turning our public spaces into no-go zones,

"Local authorities will consult ahead of putting an order in place and those affected will be able to appeal if they feel the order is not valid,"
A spokesman for the Local Government association said: "The LGA welcomes the introduction of these notices and the flexibility they offer, which will allow councils to decide how to take action swiftly and effectively to prevent and tackle anti-social behaviour. We do not believe they are in need of further amendment."
The bill will only give council powers to make some public spaces a 'restricted area' on the grounds that activites are 'unreasonable' and of a 'persistent or continuing nature' which means one-off protest such as this Saturday's EDL march and Exeter Together's counter-protest are likely to remain unaffected.
The bill requires Councils to consult with Police and "whatever community representatives the local authority thinks appropriate."