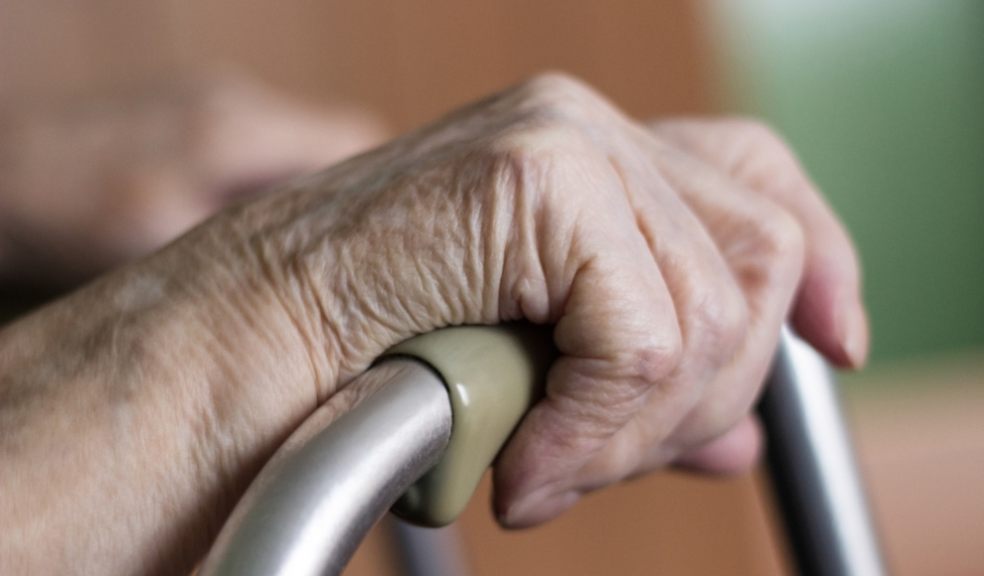 Council putting all of its energy into support for vulnerable residents
Social care and social work teams at Devon County Council are redeploying staff from non-critical services to essential frontline services in response to the coronavirus outbreak.
It's to ensure that vulnerable people, young or old, are able to continue accessing the services they need.
Customer service staff at Care Direct, which is the route for adults into Devon County Council's social work services, have seen telephone calls rise sharply over the last few weeks, as the public comes to terms with the impact of the virus.  They've taken hundreds of calls from vulnerable people and their families.
Common questions include 'will my care worker continue to visit?', and 'I have a disability, how can I get my shopping'.
People who receive regular visits from care workers are being told that their care providers are working hard to continue scheduled visits.  As resources allow, some visits may have to be prioritised over others, and the duration of some visits might need to a little shorter if the care worker has more clients to see.  But care providers are in regular touch with their clients to let them know in advance of any difficulties or changes to the routine.
For those concerned with getting groceries, the latest advice, which instructs everyone to stay at home with few exceptions, asks people to use online shopping and delivery for essential food stuffs, as much as possible.  Those who are not identified as being in a vulnerable groups, or who do not have symptoms, are told they can make infrequent and only necessary visits to buy essential food.
The Council is working closely with care providers of residential and home care, to ensure that services are able to continue with as little disruption as possible.  It's also working with Devon Carers to make sure that unpaid carers, many of whom are aged 70 and over, are receiving the support they need.
Councillor Andrew Leadbetter, Devon County Council's Cabinet Member for Adult Health and Social Care said:  "These are unprecedented times and care agencies are doing everything they can to make their scheduled appointments.
"We're putting all of our energy into supporting care providers in Devon.  There is a lot of work being done at the moment around the availability of personal protective equipment for care workers, which we're in the process of securing.
"We're monitoring where care providers' care teams are stretched, due to self-isolating, in order to direct more resources to them, and we're looking within our own teams to identify staff in less critical services who can be temporarily diverted to support the most important front line services."
Children's social work teams are also re-prioritising in order to strengthen key front line services supporting vulnerable children and young people. Staff are redeploying between teams to increase capacity to support all vulnerable children.
Councillor James McInnes, the Council's Cabinet Member for Children's Services, said: "Families will be concerned about how this virus impacts on them.  We want to reassure them that we are committed to keeping these vital services running.
"We are continually updating our plans day by day, and are working differently to ensure that we have staff and resources focusing on the services most needed by families.
"Our 'short breaks' homes have put in place all necessary measures to keep them open as safe places for children to have overnight stays.
"We're working out with families how, under these new and challenging circumstances, we can maintain our regular contact.  Usually that'd be visits, but now we're looking at ways to carry that on differently with technology where necessary.
"And we've got staff moving between teams to support areas of our services, such as the Disabled Children's Services, that need additional resource."
All across the county, town and parish councils and community groups are setting up volunteer schemes to support those in need. 
Devon County Council is working alongside district, city and borough councils to support all the work of towns and parish councils and other community groups, setting up volunteer schemes to ensure vulnerable people receive essential support.
The County Council is also launching a COVID-19 grant scheme to help organisations working with community groups impacted by coronasavirus.  For information about the COVID-19 grant scheme visit the council's website,  https://www.devon.gov.uk/document/covid-19-prompt-action-fund/
And it has launched a Devon Communities Together COVID-19 helpline to support parish and town councils' local response and resilience to the virus, and we're working closely with the voluntary sector to provide guidance on supporting the vulnerable in our communities.