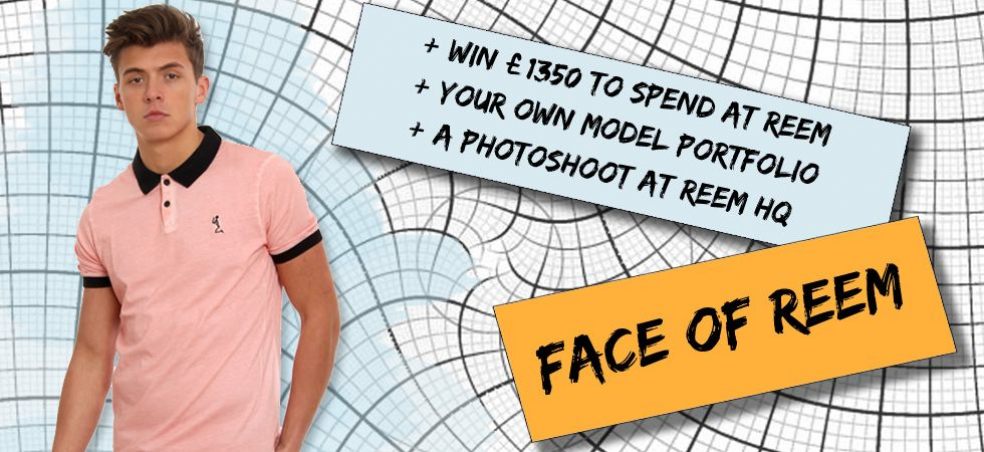 Could you be the next face of Reem?
David Beckham and Justin Timberlake named male fashion icons as Reem Clothing starts its search for the Face of Reem
ReemClothing.com is searching Exeter for its own fashion icon with the launch of the 'Face of Reem' – a competition to find a new male model.
To enter, aspiring models need to upload a picture of themselves on to the Face of Reem competition site. The winner will receive a professional photoshoot, modelling portfolio, a year's worth of clothing and be asked to join the other models on the Reem Clothing website.
The competition was launched after a survey by Reem Clothing found that men in the South may be feeling the pinch but are still forking out to look good, with seven out of ten (71%) 18-34 year old men splashing out on new clothes at least once a month1.
The results also show that men from the South spend £1752 a year on clothes, which works out at £146 per month – the highest spend of any region in the UK.
The research also asked young men in the South for their top three fashion icons, with David Beckham placing in the top three for 53%. Becks is followed by Justin Timberlake (29%) and Pharrell Williams (23%).
But Beckham's sense of style isn't the most important factor for the fashion conscious, as only 10% say celebs and sports stars have the strongest influence on their clothing. 31% say their outfit choices are guided by their partners while over half (57%) claim to be unaffected by other people's opinions. Only 2% claim to be influenced by what their friends think of their outfits.