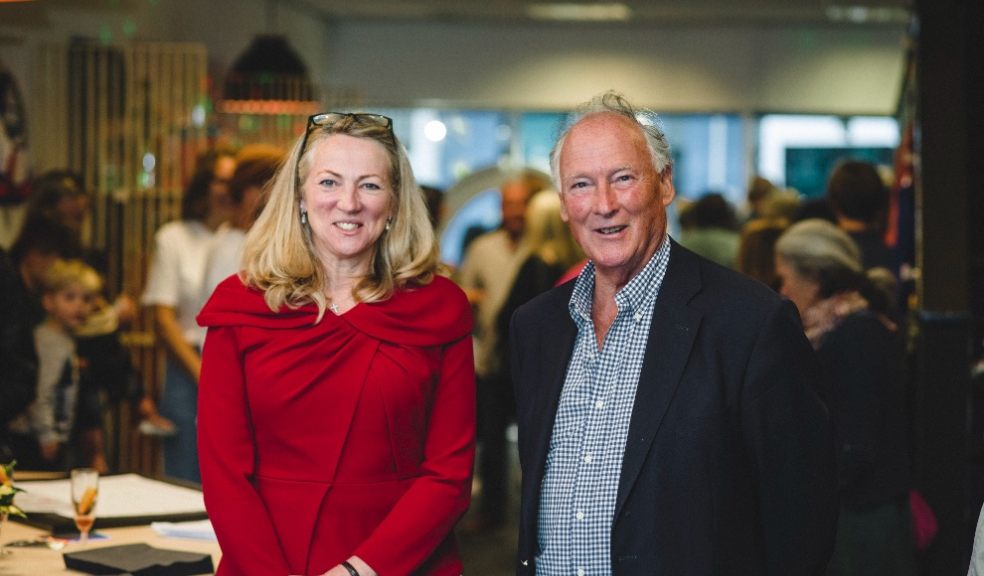 Circular fashion hub opens on Paris Street
Princesshay has teamed up with local homelessness charity, St Petrock's to launch Petrock's Place. The outlet on Paris Street will take and sell donated clothes, take in donations for survival equipment and run regular workshops to enable people to breathe new life into clothing and textiles that may otherwise have been thrown away. All profits from the shop will go directly to help the clients of St Petrock's. In addition, the space will provide a safe, caring environment for the most vulnerable people to learn new skills. The Crown Estate and Nuveen, joint owners of Princesshay, has supported St Petrock's through providing the space.
Petrock's Place will help inform and educate the public about homelessness and the services of St Petrock's and other organisations operating in the city. It will host a programme of talks, workshops and events based on the theme of homelessness, upcycling, repairing and sustainability.   
Lucy Patrick at St Petrock's said: "We are delighted to be working with Princesshay to launch this initiative. This is about so much more than a shop, we want to engage with the whole community to inform, educate and support."
Bee Education
This month Princesshay will launch The Hive, an educational bee academy for families and school visits. The initiative will provide educational information on bees and the hives on the Princesshay rooftop and will see the centre connecting with schools and families to engage children in learning about the role bees play in our environment.
Electric Vehicle Charging Points
Charging points for EV's are being installed in Princesshay car parks. 4 points are now available at Summerland Gate Car Park with a further 6 being installed pre-Christmas in Princesshay Car Park.