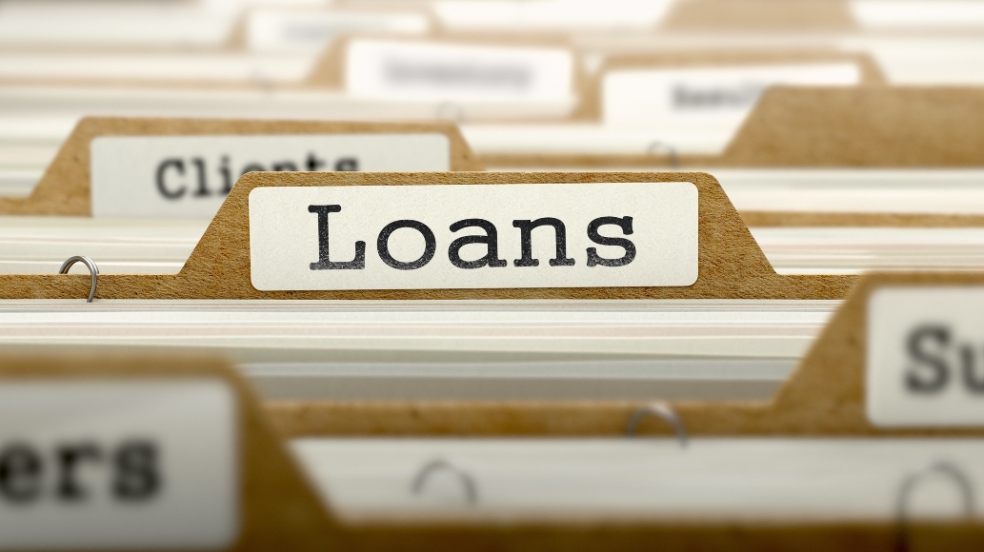 7 ways to borrow money with the lowest interest costs
Want to borrow money without paying a small fortune in interest fees? One of the best ways to borrow money is by asking a family member or friend for a loan.
According to a recent survey, about 60% of people have taken this approach to lending in the past. It's a great way to borrow money since family members and friends won't usually charge you much in terms of interest.
With that being said, there are some obvious downsides to borrowing money from family members and friends. If you aren't able to pay them back right away, for example, it could cause a rift to form within your relationship.
So rather than taking this approach to borrowing money, you might want to consider some of your other options. Here are the seven ways to borrow money with low-interest costs.
1. Apply for a Personal Loan Through a Bank
Do you have good credit? If so, the right option for you when you're looking for one of the best places to borrow money might be to head down to your local bank.
In this day and age, most people tend to look for loans by seeing what the best lending sites on the internet have to offer. But there's nothing wrong with running to the bank in your neighbourhood to see what kind of interest rates they can offer you.
As long as you have good credit and good reasons to borrow money, a bank will usually be more than happy to extend a loan to you. It'll come with a clear repayment plan and interest rates that aren't too high in the grand scheme of things.
2. Take Out a Secured Loan Through an Online Lender
Do you have bad credit? Then you're probably not going to have a lot of luck when you try to take out a loan at your local bank.
Instead of going in that direction, you'll need to check out what the best lending sites have to offer. It's one of the most effective ways to borrow money when your credit is less than ideal.
Even if you don't qualify for a loan through one of the big-name lending sites, there are lots of sites out there that cater to those with bad credit. They'll extend short term secured loans to people who need to take them out for one reason or another.
One thing to keep in mind when it comes to these loans is that you'll typically have to provide some form of collateral for them. But you shouldn't let that stop you from considering them anyway.
3. Leverage Your Car Title to Secure a Loan
Are you the owner of a car? Even if it's not a brand-new car with all the bells and whistles, you can use it to get your hands on what's called a car title loan.
When you take one of these loans out, a lender will give you a loan in exchange for your car title. You'll then be responsible for paying back the balance of your loan before you're able to get your car title back.
It's a great way to use an asset that you own to obtain the money that you need to borrow for whatever reason.
4. Look Into Using Your House to Obtain a Home Loan
Do you happen to own your home? You can use that to get access to a loan as well.
While not everyone is in a position to do this, something like a home loan for doctors might make perfect sense for you if you're a homeowner. You can borrow whatever your home is worth and then pay it back over time.
5. Consider Applying for a Peer-to-Peer Loan
Peer-to-peer lending has become very popular in recent years. This type of lending involves a large number of investors putting their money together to dish out loans to those who need them.
One of the big advantages of using peer-to-peer lending is that peer-to-peer loans often come with interest rates that are on the lower side. Most of the peer-to-peer lending sites out there make it their mission to offer better interest rates than the big banks.
6. See If a Small Business Loan Is Right for You
Are you looking to take out a loan to use on your small business? You should shy away from searching for personal loans and keep an eye out for small business loans instead.
Small business loans are available and are designed to help business owners build their businesses up. You should be able to obtain one that doesn't have a sky-high interest rate attached to it.
7. Circle Back to Asking Your Family Members or Friends for a Loan
As we mentioned earlier, borrowing money from family members and friends is not one of the best ways to borrow money. But it is always the answer to the question, "What is the easiest way of borrowing money?"
It's why you should consider it one more time before going with another option. If you and a family member or friend are able to agree on terms that are favourable for both of you, it can be a win-win situation.
Just make sure you both sign some kind of contract saying that you're going to pay them back. It'll get you on the same page as far as when you're going to repay them.
These Are the Best Ways to Borrow Money Without Spending a Fortune
There is absolutely no need for you to run out and apply for a loan that has a high-interest rate. You're going to end up kicking yourself later if you do it.
You'll be much better off going with one of the ways to borrow money listed here. They'll put the money that you need into your pocket without subjecting you to ridiculous interest rates.
Would you like to learn about some of the other loans available to you at this time? Browse through our blog to read articles on them.