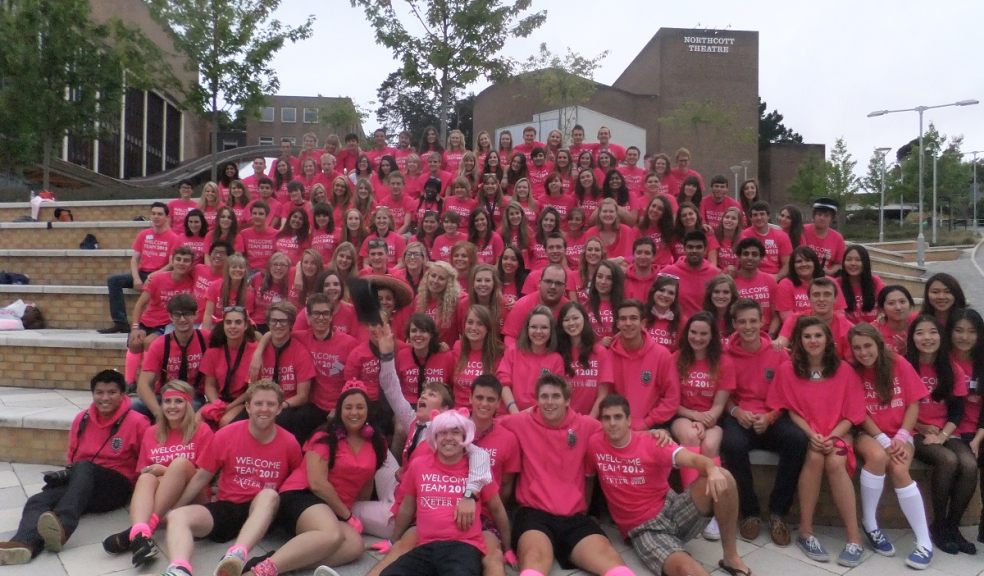 Students hope to minimise Freshers disruption
The University of Exeter Students' Guild is gearing up to manage the community impact of some 7000 new student arrivals with the deployment of trained volunteers to support student integration and provide a key community link.
Now in its sixth year, the Students' Guild Welcome Team comprises 180 unpaid student volunteers trained to signpost, support and help new students around the city during the ten day 'freshers' period, this year beginning on 13th September.
The Welcome Team works in partnership with police, venue managers and Exeter City Council to reduce night-time noise disturbance. Volunteers are stationed in the city centre each night during the week, encouraging students to use non-residential walking routes in and out of the city and reminding them to be quiet when making their way home.
All Welcome Team volunteers undergo rigorous training and adhere to a strict code of conduct that includes remaining teetotal on duty. The Team received a High Sheriff of Devon Award for services to the police and local community in 2012 and has shared its successful model with other universities seeking to manage the impact of student arrivals.
University of Exeter Neighbourhood Beat Manager PC Ian Lugg has worked closely with the Welcome Team since 2011:
"The Welcome Team plays a vital role in prioritising student safety and managing the noise levels of students returning to halls from the city centre that can affect local residents. The team has been recognised nationally by other universities who intend to model the Welcome Team approach. These dedicated volunteers are a real asset."
Welcome Team manager, Joy Taylor, says:
"The Students' Guild recognises the potential impact on Exeter of the arrival of several thousand new students.
We greatly value our relationship with local communities and work tirelessly to maintain these strong links. From 13 – 20 September, our volunteers will be highly visible around Exeter in their bright pink uniforms and will be very happy to speak to members of the public and answer any questions."