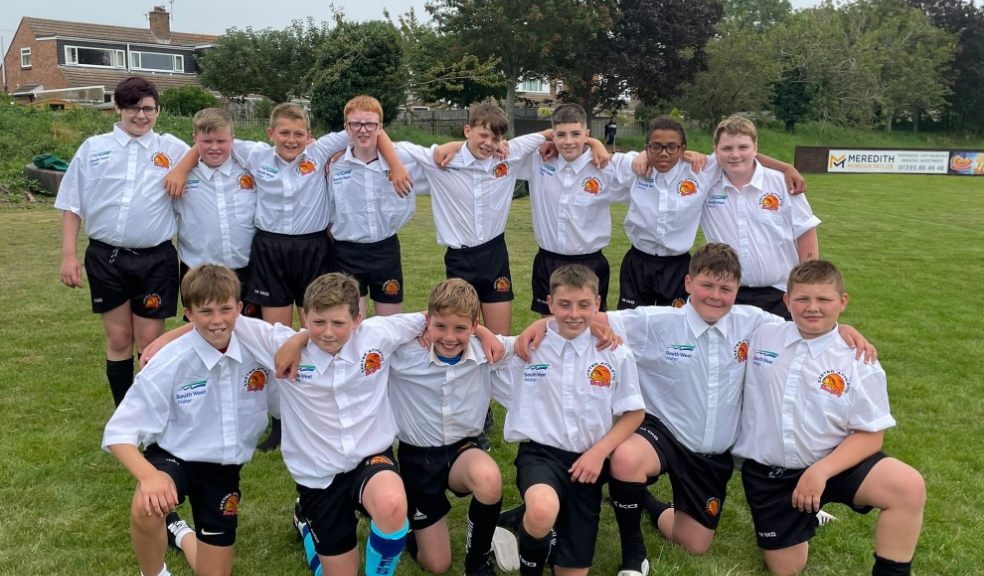 Exeter rugby team look the part thanks to South West Water grant for new shirts
A local U13's rugby team can smarten up after matches thanks to new match dinner shirts from funding awarded by South West Water.
Exeter Athletic RFC is an amateur rugby club based in Clyst St Mary which formed in 2018 from the merger of Exeter-based clubs Wessex RFC and Exeter Youth RFC.
The funding comes as part of South West Water's Neighbourhood Fund to support community groups and initiatives which will improve the lives of residents in Devon, Cornwall and Dorset by inspiring physical activities, enhancing education, health and wellbeing and delivering positive environmental outcomes.
The local community groups which are benefitting from the Neighbourhood Fund have been struck by the effects of the pandemic due to a limited supply of cash and the inability to receive funds through typical methods of fundraising.
Georgia Parkhouse, Team Manager at Exeter Athletic RFC, said: "Getting involved with sports like rugby is a great way to improve mental health and wellbeing, which is particularly important given the current climate. Our club has provided a positive outlet for both children and adults throughout the pandemic through regular training and matches.
"Thanks to this funding from South West Water we can ensure our U13's team is well equipped for the season ahead."
Jo Ecroyd, Customer Service Director at South West Water, said: ""We're delighted to be supporting Exeter Athletic RFC U13's team for the upcoming season. Local clubs such this one have an essential role to play in local communities by promoting physical activity for children and young people, which is important now more than ever after such activities were restricted throughout the pandemic."
To find out more about the South West Water Neighbourhood Fund, visitsouthwestwater.co.uk/community/support/neighbourhood-fund