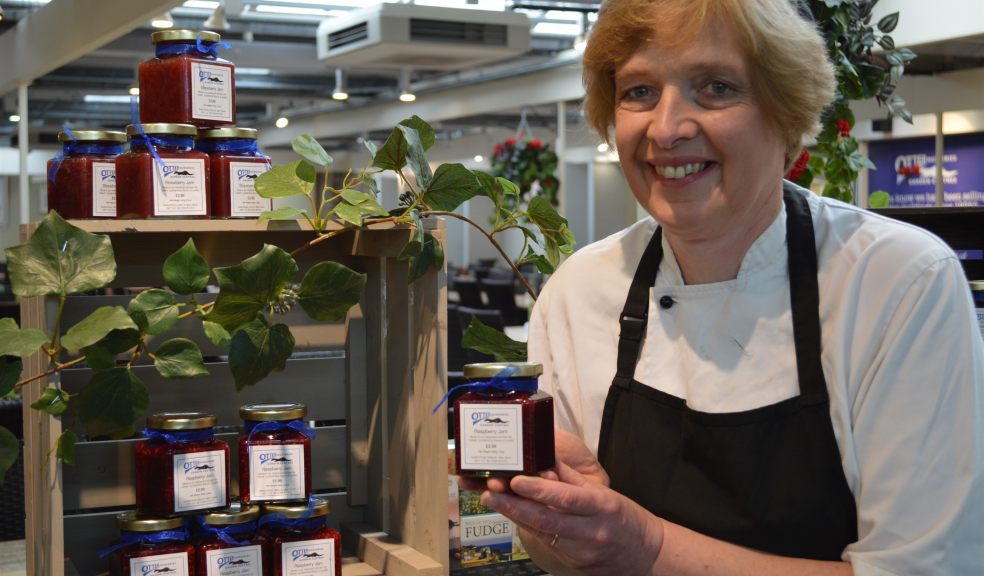 Otter Nurseries jamming it up for gold
The kitchen team at Otter Nurseries in Ottery St Mary is over the moon after their homemade raspberry jam scooped gold at this year's Taste of the West Awards.
This is the first time the garden centre has entered these popular awards that celebrate the quality of local produce in the South West. Otter Nurseries entered two of its jams, and alongside the gold gong for the raspberry, the strawberry jam collected a highly commended award.
Catering Manager Anthony Adams, said: "These preserves are made weekly in our restaurant kitchens by expert jam maker Liz Lee and they've become very popular with our customers.
"Liz likes to keep the actual recipes close to her chest, but they hark back to the days of traditional jam making, with pure flavours and high fruit content."
As well as jams, Otter Nurseries sells its own cakes, scones and other preserves including marmalade and chutneys, all hand made by the chefs onsite. Products are made using locally sourced ingredients including fresh fruit in season, and 'specials' are made from time to time, such as gooseberry and plum conserves.
"We're so proud to pick up a gold at our first attempt, and we're hoping to enter even more of our homemade produce in the next Taste of the West Awards. It's very gratifying to be able to say that as well as being expert plant growers, we can now call ourselves expert jam makers," added Anthony.