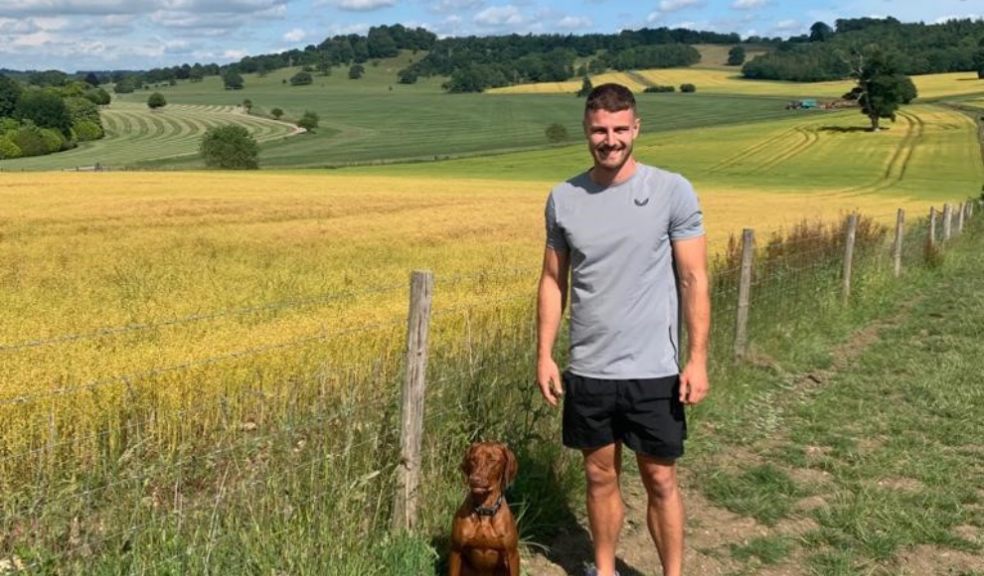 Exeter Chiefs' Ollie Devoto shares his insights into sleep, recovery and performance
Professional rugby player Ollie Devoto is the latest in the Mammoth 'Sleep Pod' line up, sharing his insights into sleep, recovery and performance. 

Ollie plays as centre for Premiership title holders and European Champions, the Exeter Chiefs. 

He joined Mammoth Founder and CEO, John Tuton, on a special edition of the podcast recently, to discuss his experiences through lockdown and playing the sport he loves, as well as offering his advice on staying ahead of the game both mentally and physically.

Ollie's behind-the-scenes account gives listeners and viewers a glimpse into life at a top Premiership Rugby Club and how he stays fit, healthy and in a routine – thanks, in part, to trying out recipes, getting out on the golf course and walking his new puppy.     

Ollie Devoto, said: "I managed to keep a routine going through lockdown, waking up early, taking my new puppy for a walk and cooking healthy food at home. We're lucky at the club to have a state-of-the-art gym and plenty of support." 

On sleep, Ollie commented: "I have steps in place before I go to bed to make sure I get enough sleep. If I wake up too late, it has a huge effect on my day. I try to keep consistent wake times so that when I get to the club, I'm in the best position to concentrate and get on with the day. 

"Good sleep is vital for a rugby player. If I don't get seven and a half to eight hours sleep, it does have an effect on my training and performance, so I take sleep very seriously. I probably struggle the most to unwind and sleep after a big game as you put your all into it and you're charged up."

Having slept on a Mammoth mattress for a number of years, after first finding out about the brand through the company's partnership with the Rugby Players' Association (RPA), Ollie recently took delivery of his second mattress and explained how the comfort technologies help him and his partner enjoy better sleep.

Ollie continued: "Myself and my other half are both big fans of our Mammoth mattress. We have a soft king size; it takes your weight and keeps you supported. When I had an issue with my neck, it helped me hugely as I could get the sleep I needed. You don't realise how good you've got something until you don't have it. I really notice the difference when playing away games and staying in hotels, and I do miss my Mammoth mattress!"

Ollie is the latest guest to appear on the Mammoth Sleep Pod series, which has also recently featured one of the country's leading sleep experts, University of Oxford sleep scientist, Dr Nicola Barclay.

Mammoth Founder and CEO, John Tuton, who hosted the podcast with Ollie, said: "It was an absolute pleasure to be joined by Rugby Union star, Ollie Devoto and a huge congratulations go out to Ollie and the Exeter Chiefs team on an incredible season. 

"Our Sleep Pod offers valuable advice and support to optimise health and wellbeing. Ollie gives real insight not only into the rugby world, but also through his tips on better sleep and maintaining a healthy lifestyle. As a professional athlete, he shares some fascinating learnings which will be of interest both for fans of the sport and people everywhere. 

"Mammoth was founded in healthcare after I suffered a rugby injury myself and we have been affiliated with the sport for many years as official partners of the Rugby Players' Association." 

Mammoth supports all of its customers to be the best version of themselves through its science of comfort – including its NHS award-winning sleep technologies, such as naturally cooling Medical Grade foam™.  

Sleep tips from Ollie Devoto   
No TV in the bedroom.
Try to stay off your phone for half an hour before bed. I like to unwind and read some of a book instead, before I go to sleep.
Have a go at breathing techniques and yoga to help you relax.
Pay attention to your sleep – it's so important for your next day. I like to stick to a consistent routine for bedtime and wake time.
Keep a clutter free bedroom – ours is minimalist and we always keep it tidy and calm.
To find out more about the podcast series with Ollie Devoto, visit the Mammoth website, or follow Mammoth on Facebook, Twitter or Instagram.