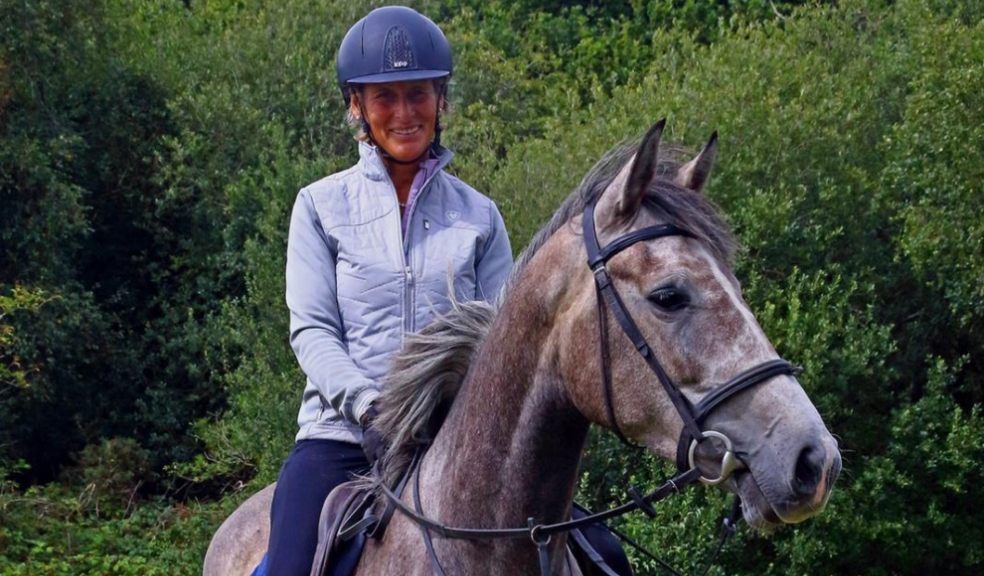 From Topsham to Tokyo – the BHS Devon committee with a big Olympic goal
The British Horse Society (BHS) are calling for horse riders in Devon to saddle up and take part in a unique fundraising challenge. The "Olympic Rideathon" aims to clock up enough miles to get from Topsham to Tokyo, raising money for safe off-road riding routes for Devon's equestrians.
As part of the annual Ride Out UK (ROUK) campaign, the BHS Devon committee are encouraging people in Devon and beyond to sign up to this ambitious Rideathon challenge, logging how far they ride with the goal of accumulating the colossal 6,060 miles (9,753km) between the South Devon town and Japan's capital city.
Money raised in the challenge will go towards the Ride Out Fund, which provides crucial funding for projects that protect and extend equestrian access, ensuring horse riders can ride safely via off-road routes throughout the UK.
The Rideathon kicked off in May and is running until the closing date of the Paralympics on 5th September 2021, so there's still plenty of time to sign up and get moving!
This Olympic fundraising challenge is not just for horse riders; walkers or cyclists are also welcome to get involved in the Rideathon and rack up their miles on foot or by bike.
Julie Garbutt, The British Horse Society Regional Manager said: "ROUK has been hugely popular amongst the equine community, and we've seen all ages and abilities getting involved. Our Devon committee have come up with this fantastic challenge, inspired by the upcoming Olympics which I am sure will appeal to lots of local people and I am looking forward to seeing Devon riders complete the challenge." 
British event rider and six-time Olympic legend Mary King MBE said: "My horses and I are forever thankful to have access to safe off-road riding through our beautiful countryside. I hope you will join the BHS Devon Topsham to Tokyo Olympic Challenge raising funds to preserve and restore our amazing network of bridleways and byways throughout the UK."
How to get involved:
Step 1: Sign up and pledge to ride at least 70km and raise £70 – or more – here: https://www.bhs.org.uk/our-work/access/campaigns/ride-out-uk/rideathon
Step 2: Log the miles you ride, walk or cycle on your Rideathon Tracking Card and let BHS Devon know how far you got, to be added onto the challenge tracker.
Top fundraisers will be presented with medals at the West Country Equine Fair in December 2021.
For more information about Ride Out UK, joining an organised ride or where the Ride Out Fund goes, visit https://www.bhs.org.uk/our-work/access/campaigns/ride-out-uk