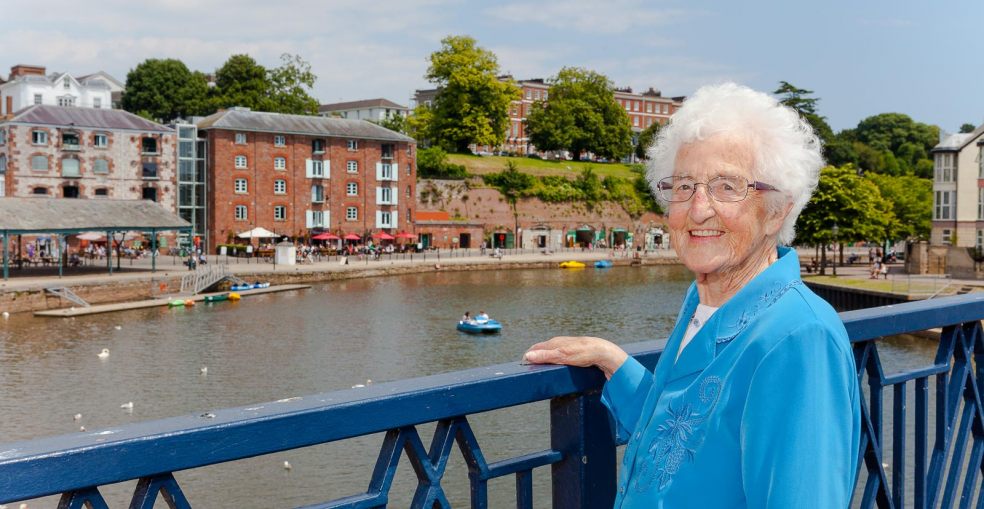 Spencer Cobby: Why I volunteer with Age UK Exeter
Exeter photographer Spencer Cobby has been volunteering with Age UK Exeter for just over a year. He first decided to contact the charity after a conversation with his neighbour Ann, herself a volunteer.
Upon speaking to Corinne Bailey, Development Manager at Age UK Exeter, it immediately became apparent that Spencer's skills would be put to good use.
"I contacted Age UK Exeter because I had some spare time on my hands and wanted to make a difference in the lives of those around me," said Spencer.
"Corinne was very excited about the fact that I was a professional photographer. We quickly decided that the best use of my time was to help provide professional images for the charity."
The initial brief was to provide images for the Age UK Exeter website to highlight the charity's services and activities. However, the brief quickly grew and Spencer was soon asked to provide further images for the charity's 2013-2014 annual review and quarterly "Sauce" magazine.
He said: "I was asked to attend a number of events and visit the Age UK Exeter HQ on several occasions.
"I've helped to provide a very wide range of images, including event photography at the Mercure Southgate Hotel and the annual Age UK Exeter Gala Dinner, a series of portraits for the Volunteer Enabling Service, a studio photo shoot and even underwater images of a new swimming group that has been set up to help people who never had the opportunity to learn to swim."
As an experienced local photographer with a specialism in underwater photography Spencer already had access to all the equipment needed to capture the necessary images.
"From my mobile photo studio to my underwater camera systems and specially designed underwater lighting rig, working with Age UK Exeter has required using all of my skills and equipment.
"My brief from Age UK Exeter has always been to produce images that demonstrate warmth and heart and don't patronise. I'm delighted with the results we've achieved. They're certainly not stereotypical images of elderly people!"
Corinne Bailey said: "We were so fortunate to meet Spencer and to have him offer his time and skills to showcase the work we do. All the older people he has met and photographed have been made to feel very special and the results in the pictures speak volumes. He is a very talented photographer who totally understands what we need.
"We want to break away from the stereotypical imagery of presenting older people suffering and present images of people in later life enjoying activities, being active and living well. Spencer gets this and it's been a pleasure having him on board as a volunteer. Lucky, lucky us."
Spencer will be continuing to volunteer with Age UK Exeter:
"I am very proud of this work and the contribution that has been made during the last year. It's a privilege to be involved with such a great local charity and I'm looking forward to being involved in future projects and events."
For more information about volunteering with Age UK Exeter please visit http://www.ageuk.org.uk/exeter/. You can find out more about Spencer Cobby and see his charity photography portfolio at www.spencercobby.com.