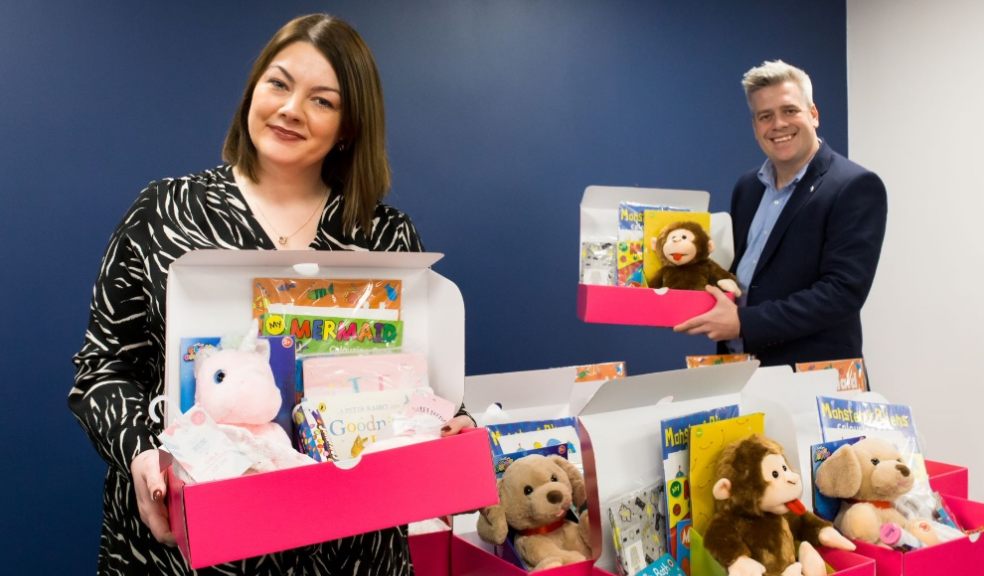 Ride hailing business spreads Christmas cheer to Exeter charities
An app-based ride hailing business donated £250 worth of toys and goodies ahead of the festive season to the Exeter Salvation Army as part of its Christmas Present Appeal. 
UVA UK is set to launch its new app-based ride hailing service in Exeter in early 2021 and has committed to lending a helping hand to local charities and community groups across the areas it operates. As part of these plans, the company has pledged to donate 3% of its overall profits to charities in the UK. The delivery of the Christmas presents to Exeter Salvation Army marks the start of its long-term charitable commitments. 
The charity has received packages stuffed with Christmas presents from UVA, which includes toys, chocolates and clothes. Each set will also include an age-appropriate book to support the newly launched Marcus Rashford Book Club, which aims to give children from disadvantaged backgrounds the chance to embrace reading from a young age. 
The curated packs, which have been tailored by gender and age range, will be gifted to children and families in the region who need them most and otherwise would not have gifts to open on Christmas morning. 
Alongside the toy donation, UVA UK has also presented £250 to Exeter Foodbank to ensure no family goes hungry and can enjoy a hearty Christmas dinner together during the festive period. 
Ayesha Rees, CEO of UVA UK, said: "No one should go without, especially over Christmas. In a challenging year, it's vital to give back and support those in our community who need it most. We hope that the donations make the festive period a little brighter for families across Exeter. 
"As a start up business, we knew from the beginning that charity and community would be put at the heart of our operations. Working with organisations such as The Salvation Army and the The Trussell Trust, who are all doing amazing work for families across the region, marks the start of a long term commitment at UVA UK of giving back to our society and creating a positive impact in our communities."  
Gordon Fozzard at The Salvation Army in Exeter, said: "These toys will contribute to enabling The Salvation Army here in Exeter to supply gifts as part of our National Toy appeal to families in need in our community. 
"We rely on donations from companies and individuals to make this possible. Demand has increased this year due to the added economic issues caused by the pandemic, so these gifts will help bring some relief to parents who are struggling at this time."