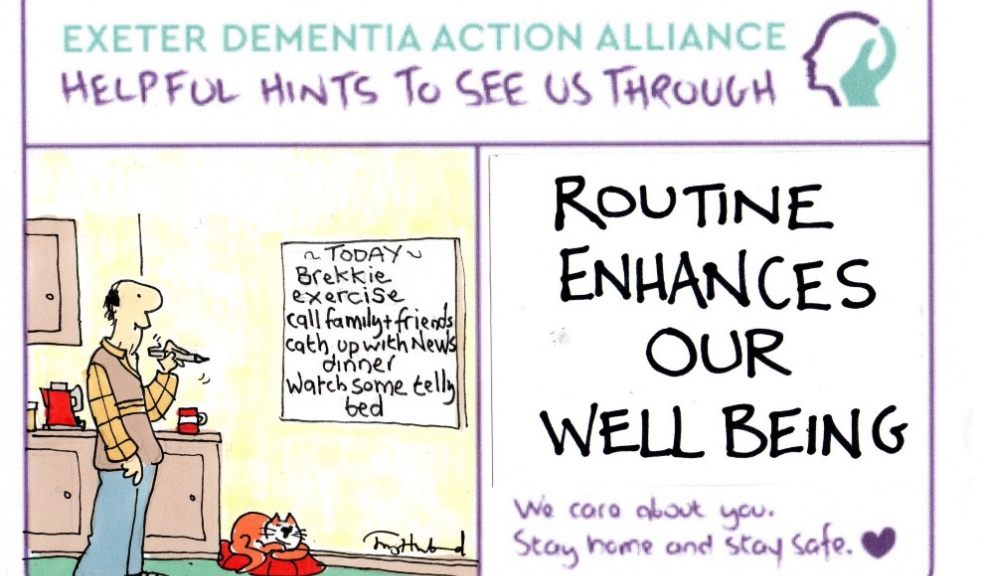 Exeter Dementia Alliance reflects on five years of learning and seven weeks of lockdown
The Exeter Dementia Alliance was originally set up to reduce the stigma and misconceptions of dementia by raising local awareness, educating and working with partners towards a more dementia friendly city.
EDAA were due to celebrate their five year anniversary today (Thursday 14th May) at the Royal Albert Memorial Museum, but the event was postponed like so many in recent weeks.
Gina Awad, founder and lead of the alliance said: "As we reflect on our journey, like so many organisations and people at this time, we can look back with pride while considering how the ongoing situation is impacting on communities and our work going forward.
"Since 2020 the Alliance has encouraged and inspired 75 Exeter organisations to take practical actions supporting people living with dementia and their families. These have ranged from our work with schools, to hosting events and artistic engagement with dementia and creating a calendar which raised awareness of dementia, reaching thousands of people across the world. Not only that but we have delivered over 140 Dementia Friends sessions, an Alzheimer's initiative, reaching almost 2500 people.
"We have engaged with and led change in - care homes, law firms, nearly all 18 Exeter GP practices, churches, retailers, banks and Exeter City Council among many others. All our partners have been very supportive, demonstrating what can be achieved when a community works together.
"However, we also recognize that much remains to be done. This is especially clear during this time of anxiety and uncertainty, especially for people affected by dementia.
"We have been connecting with people living with dementia during the coronavirus and recognize care and companionship is needed more than ever and we will strive to work towards supporting this going forward. People have felt more isolated and there have been tremendous challenges for cares and families.
"This is an area we will be focusing on in the coming months.  What we have achieved from our original vision has been incredible. Whilst we are sad our celebration has been postponed we intend to celebrate next year, bigger and better, with all of our wonderful members and supporters without whom we would not be able to continue with our mission. A heartfelt thank you to you all." 
In recent weeks EDAA have been working alongside acclaimed, award winning cartoonist Tony Husband, creating a series of cartoons to bring a smile and source of inspiration not just for people with dementia and their families but to the public at large.
Tony said: "It's been great working with Gina for EDAA creating little nuggets of advice to share with everyone in this time of weirdness during lockdown.
"They have had a fabulous response and wanted to take the opportunity to share these with you. They hope they generate reflection and how important little things really do matter.
"We know the next few months will be tough for us all but the community spirit, kindness and connections that we have all held dear during these what will be considered historical times in the future will continue to shine brightly. In the spirit of us all, together we are stronger."