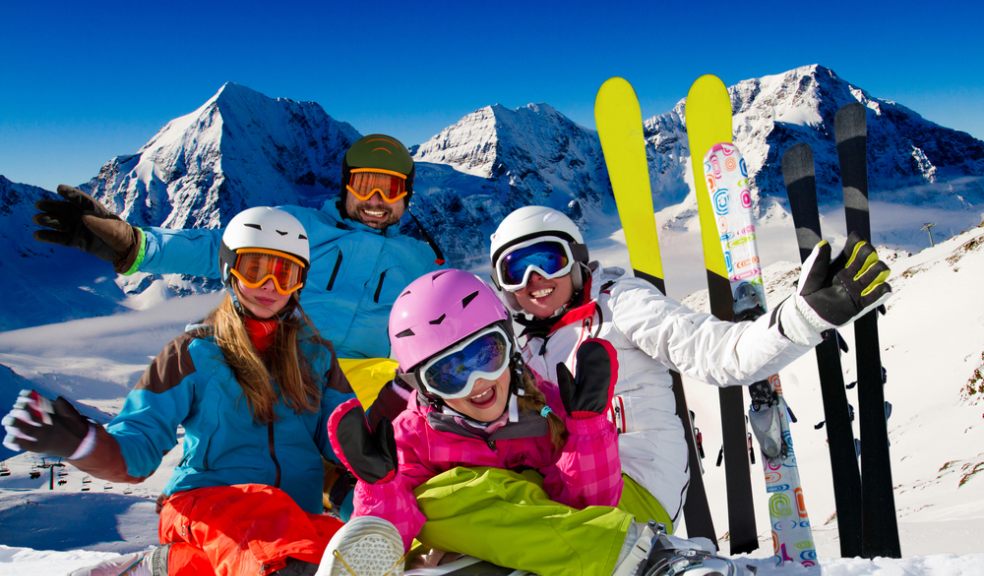 Key advice for a memorable family skiing trip
How many sports can claim to be to be for all the family? Skiing is one of the best of them! Not only because we are all together (children, parents, grandparents) but also because when we play, we discover so much that we create some of the best memories ever.
Memories that are so strong that, when the time will come, our children will bring their own children to the mountains to share with them the incredible experience of the snow world.
Some of you already know, some of you don't. Some of you are maybe anxious to bring your little ones to the cold and to the snow. Some of you are maybe terrified to face the logistic situation and challenge driving on the snow, carrying all the equipment for the family, to have a good enough standard and ski well enough to assume the safety of your children on the slopes and in the mountains.
With more than 15 years in the Chamonix Valley, working as a ski instructor with children and families, I hope the few tips you can read below will be helpful to make the right choices and to give it a go!
Before you go
Planning and preparation prior to departure is essential. To maximize their confidence and expectations, talk a lot about snow, mountains, igloos, snowballs, skiing, sledging, snowmen, hot chocolate and crepes… For sure, skiing is the main activity, but there is so much more to do to make every moment magic for the kids.
Be Prepared
Winter can be lots of snow, or wet,  humid, cold or even mild. To enjoy skiing, your children must have a good equipment:
Helmet (a good, comfortable, well fitting helmet is essential)
Gloves or mittens – at least 2 pairs! Children have a habit of getting snow in their gloves – a dry pair of gloves brightens everybody's day!
Goggles and sunglasses – goggles work better with helmets, especially when it's cold or snowing. In goggle world, cheap is often not cheerful – watching your kids careering around the piste peering through steamed up goggles is not a comfortable experience. A spare dry pair (get the trend here?) can often save the day.
Snow hat – an interesting way to discover your kids sense of taste! Do they go for a roast turkey on their head or prefer a Patagonia Beanie?
Scarf – Ideally a "Buff" type neckwarmer. A large "Snood" that can fit over a helmet is occasionally useful on baltic chairlifts.
Outer Layers – Ski jacket and ski pants or one-piece ski suit, which is better up to 8 years old – no cold gap! It is tempting to go bargain basement for ski wear that will probably only last a season. Don't. Remember that happy kids make happy parents. Good quality, reasonably priced, last season ski wear is freely available these days.
Warm socks – again a change into a second warm, dry pair can make a cold day happier.
Don't forget the sunscreen and lip screen.
Snacks – sharing some chocolate or sugary sweets in the ski lift raises spirits (and energy levels). Bribery will get you everywhere!
Favour plenty of  layers and always carry a backpack with you so children can take off layers during the day and add another layer if the temperature starts to drop. A bottle of water, a piste map and a camera should be in the bag as well.
Think Safe
Put a piece of paper with their name, address and your phone number in their pocket.
Check the weather and snow forecast.
Agree where to meet if you lose someone in your the team on the piste. The best place is often the ski patrol office.
Ski patrol are very helpful and friendly people – they prefer to inform you with a smile in the morning than to rescue you in the afternoon! Teach your kids who the pisteurs/ski patrol are and how to recognize their uniform.
Make sure that you have the emergency telephone numbers dialed into your mobiles.
Remember, there are no stupid questions: check the forecast, the snow conditions and the grooming report with the pisteurs.
Something often not easy for parents is to judge when to have break, when to stop, how to realize whether your children should be encouraged to do one more, or not, rather than forced to ski "the last run" when they are already exhausted.
Beware of your adult desire, they do not match with the reality of the children's capacities.
Do not put your children in danger at anytime. Always remember that skiing is and should remain fun for all of you!
When you stop on the slopes, chose the right places where you can see and be seen by other skiers!
Learning to ski is fun
Like all other sports, you will all have more fun if you learn the proper techniques, the body movement, the mental aspect, the safety rules and the good reflexes.
Private or Group lessons are a great family investment for the future. To teach you, to help you to enjoy your time one the mountains and to guide you to the best parts of the resort, do not hesitate to contact ski instructors or a ski company like Ski Weekend. We are not only ski specialists but live all year round on the mountains and love to share our passion with people like you.
We ski with our own children and families and we know so well the incredible experience and pleasure it is. So, don't wait – come join us in the snow for another fantastic winter!
Guillaume Ravanel
Moniteur de Ski
Chamonix