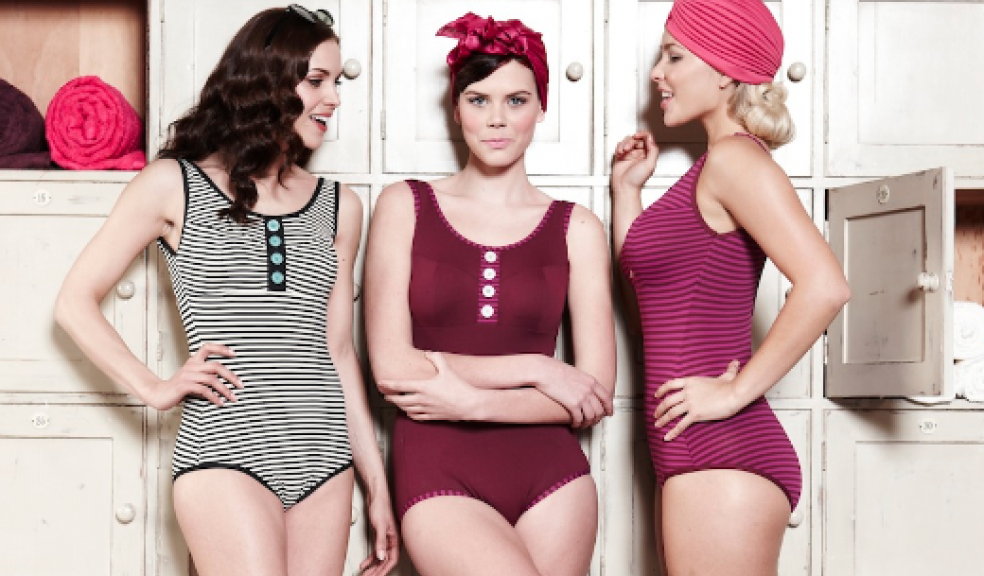 Introducing a new fashion brand to Exeter
Exeter-based fashion boutique Dukes are now stocking London-based lifestyle fitness, swimwear and loungewear brand Vevie.
Vevie was launched last year and was founded by Caroline Greenslade. Through her career Caroline has designed lingerie, swimwear and loungewear for both designer and high street brands in the UK, these include designing Heidi Klein's launch range, working with Agent Provocateur, Pistol Panties and Hoola and as Head of Design for Debenhams.
Caroline's background in lingerie design and technical garment fit and construction brings a new perspective to both the design, cut and fit of Vevie's fitness, loungewear and swimwear clothes. Caroline says "We have developed Vevie's 'Active-Wear Tailoring' as a way to make sure that close fitting garments such as our gymwear and swimwear styles, fit and hug the body in all the right places without any unsightly bulges or revealing too much skin"
Alongside Vevie's 'Active-Wear Tailoring' each style is designed with great attention to detail with subtle trims and beautiful fabrics making Vevie fitness, swimwear and loungewear clothes look and feel both luxurious and stylish.
Vevie is based on the belief that women want to look and feel good, focussing on fitness and swimwear that fits and flatters the figure without compromising style, which will help women who lead an active life achieve this. Vevie is your weekend workout wardrobe, your spa and holiday wardrobe and your travel and loungewear wardrobe.
Caroline Greenslade commented, "We are thrilled that Dukes are showcasing Vevie in their Exeter store. We are committed to bringing women stylish, quality fitness, swimwear and loungewear clothing and Dukes are playing a great part in helping us do this."
Shop Vevie online at www.vevie.com
Dukes, Exeter (Paul Street, Harlequin Centre Tel: 01392 274840)