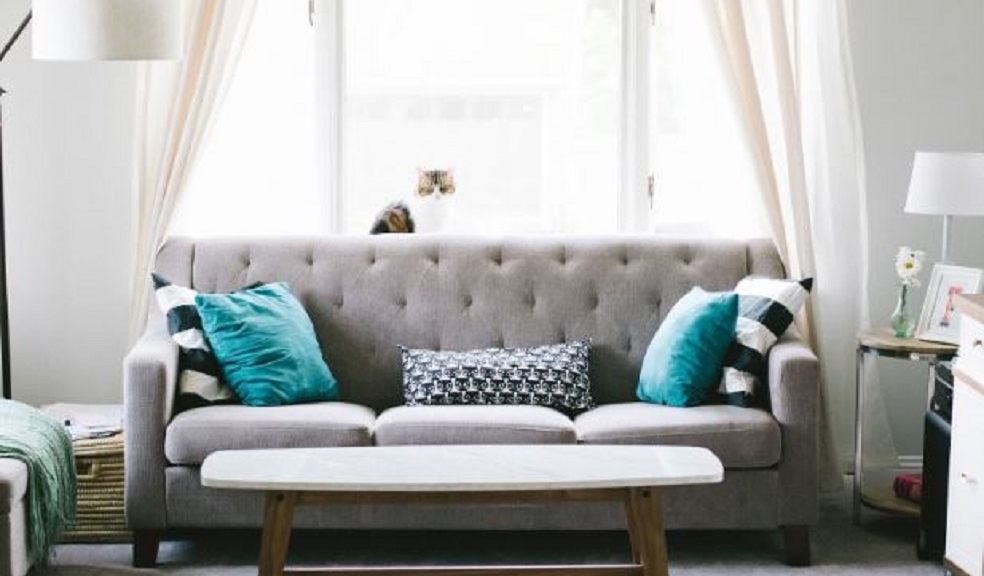 The upcoming home decor trends to expect in 2019
A brand new year is here, and what comes with that is copious amounts of home interior and decor trends. Whether it's colours, materials, textures or prints, each year we see new ones step forward to give us major inspiration for jazzing up our homes and living spaces.
Read on to discover a collection of trends and ideas that will be making their mark on the home interiors world for 2019.
Sustainability in the Home
Sustainability is a huge movement that is becoming more widespread than ever before. We've seen changes already across the food industry (stainless steel straws replacing plastics) and of course, the rise in eco-friendly fashion and beauty. It was only a matter of time before it made it big within interiors.
Across the home, this trend will fall across reclaimed materials and upcycled basics. The idea of being more sustainable has grown to embody an all-encompassing approach to design, with many brands looking to alternate resources with which to build their basics. Upcycling is going to be bigger than ever, with people looking at adding fresh life into older furniture.
When it comes to home shopping, people will be looking for longevity focused items. Designs that will last for years, investing in key, standout pieces that will last the test of time.
Scandinavian Aesthetic
It looks like the minimal Scandi style trend is going nowhere. In fact, it's only going to get stronger. The signature Scandinavian aesthetic of streamlined essentialism with a bold detail will be in demand across interiors, where sleek furnishings paired with simple hues and the occasional accent colour will shine through.
Expect bathrooms to take on a clean, clutter-free, almost showroom style, adorned with fresh plants and a strong accessory accent colour. It's all about baths that look inviting to encourage that moment of true calm. White, deep steel baths, like this collection from Bathdisc, are ideal to fit along the back wall of bathrooms, complete with sleek metal bath trays to entice the art of relaxing in the bath.
Whitewashed minimalism will meet subtle colour hues across the rest of the home. Soft and muted shades of greys, pinks and creams will work across the living areas, kitchen, dining rooms and bedrooms, bringing a fresh cleanliness and openness to the rooms.
Unusual Shapes
2019 is the year for shapeshifting, especially when it comes to key pieces of furniture. Take sofas for example. The rectangular, boxy style is now on it's way out, with corner, L- shaped and semi-circular sofas coming through.
The semi-circle style of sofa launched across home retailers last year, designed to fit snug in bay windows, or to cut corners. Due to the increased interest, these more unique shapes will continue to rule the homes of 2019 and beyond.
Statement Pattern
Home trends are shifting towards focusing on a spotlight of statement print of texture. Be it a feature wall of patterned wallpaper, a large focal point rug, bath mat or table cloth, a splash of excitement in each room is leading the way.

Bedrooms are turning to floral or graphic wallpaper featuring on one key wall, with the rest of the room remaining fairly stripped back and minimal. Home offices and living spaces are becoming more dependant on those large scale, patterned rugs in striking monochrome, stripes or check to bring the more a touch of style.
And as for kitchens or bathrooms? Think bold bright bath mats placed at the foot of the bath to inject warmth and brightness into clean, white spaces, and quirky printed tablecloths bringing character to industrial style kitchens.
Chrome for the Home
We've seen rose gold, brass and copper take the lead in the style stakes throughout 2018's home trends, but 2019 has a new contender. Step forward the effortlessly chic Chrome - an extremely versatile warm metal with a fresh finish which works when metallic or matte.
The more metallic shades of chrome are now being used to add shine and life to rooms, mainly in the form of lighting in the living room, sideboards and finishings in the kitchen, showers and handles in the bathroom, and accessories in the bedroom.
Introducing Spiced Honey
Last but not least, it's worth taking note of Dulux's colour of the year every January to get inspiration for decorating your home. 2019 welcomes Spiced Honey - a shade chosen by Dulux colour experts to reflect the new positive mood of the moment. Spiced Honey gives off a warm amber tone, and is inspired by the beauty and versatility of honey itself.
This rich warm shade can be both soothing or calming, cosy or vibrant, depending on the other colour palettes you pair it with. Spiced Honey is always going to work well with creams and beige shades for the lighter palettes, and deep greys and browns for the darker palettes.
Remember to browse inspiration sites regularly, like Pinterest and Instagram to have a look at real peoples home. It's surprising what you can pick up from other people and their styles.