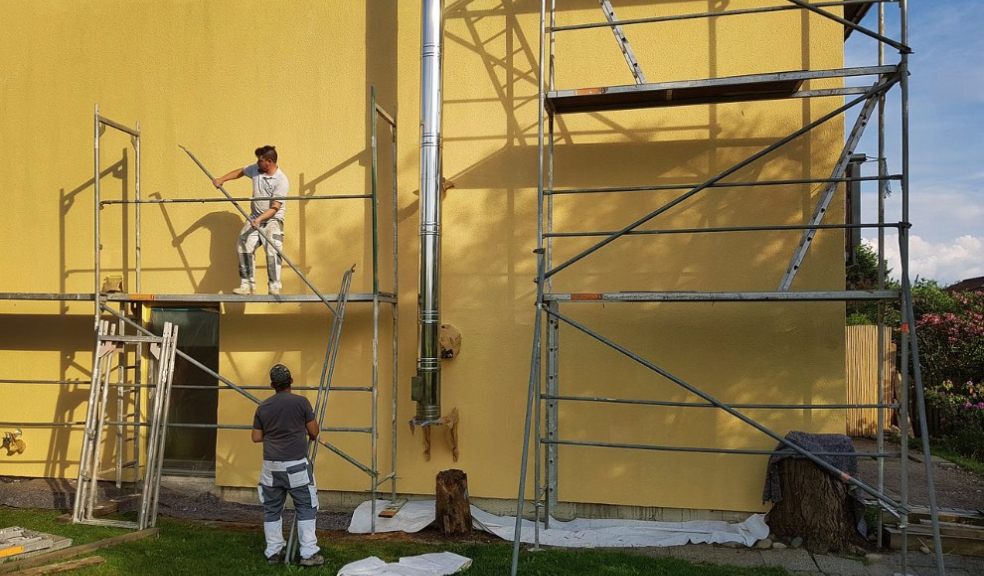 Safety Considerations for your Exeter Home Renovation
Whether a small update or complete makeover, undertaking home renovations can be an incredibly exciting time for anyone. Yet with so much to consider it can also be a confusing and potentially stressful time. 
During this busy and chaotic period, safety considerations can often be left until the last minute, or occasionally forgotten altogether. This, of course, can lead to major issues further down the line ranging from inconvenient delays in project completion to very serious legal issues. 
To help you make sure you consider all aspects of all your home renovation project we have created this quick guide to site safety. 
Contractor selection 
Arguably the most important aspect of good site safety is ensuring that you fill your team with contractors that have the correct knowledge, experience and qualifications for the job.
When employing contracts it is important to pay close attention to a number of aspects. These include:
Do they have the correct and relevant qualifications to undertake the job? This may include specific certification for tasks dealing with electric, gas or water. 
Do they have the onsite experience to understand the safety precautions required? Asking them about their knowledge of site safety is a good starting place, although to get a good full picture it is worthwhile following up on some references to check the application of their knowledge onsite.
Are they willing to work collaboratively with you as a project manager to ensure that the site remains safe at all times?
When selecting contractors also ensure that they are covered by any relevant insurance should anything go wrong during the build. 
Scaffolding concerns
Many renovations require builders to work at height. Clearly, this can provide unsafe working conditions if safety is not taken into consideration. Although ladders are still allowed to be used by law, they should only be used where low-risk, short-duration work and where a risk assessment shows that other more suitable work equipment cannot be used due to the layout of the work area.
In any other event, scaffolding will likely be required. The laws surrounding the construction of scaffolding vary depending on the height at which a potential fall may occur, with heights over 4 meters usually requiring a special licence. Therefore it is always advisable to work with a specialist scaffolding provider.  
Public roads
We all know how busy some roads in Exeter get. So it is isn't any surprise that there are special rules and regulations surrounding conducting renovation works which may 'spill' onto public highways. 
These regulations are detailed in Chapter 8 of the 2009 Ministry of Transport's Traffic Signs Manual. This section highlights how signs should be used on a public highway to make road users and pedestrians aware of potential dangers.
The best way to comply with Chapter 8 is to use compliant safety barriers such as those provided by specialist businesses like Heaton Products Ltd. This ensures that are you meeting any recommendations, without the potential to miss crucial details. 
Clearly, safety needs to play a key role in any home renovation project. By understanding the various rules, regulations and best practices which surround these areas you will be able to quickly assess your safety needs and mitigate any potential issues. This guide helps you do this.