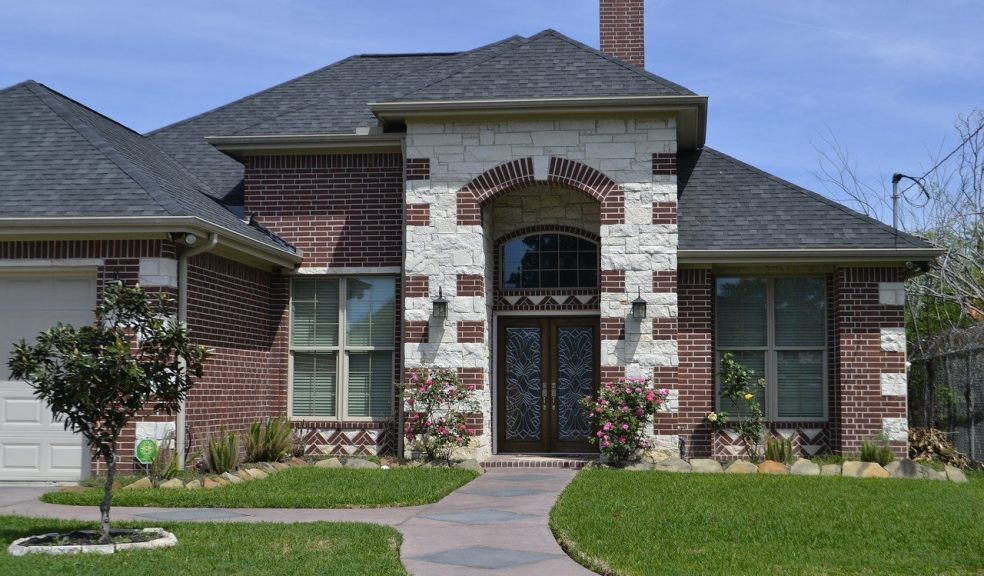 Reviving the exterior of your home
Why Should I Revive the Exterior of My Home? 
Improving the exterior look of your home can be very beneficial for a number of reasons. The two main reasons can be seen below: 
Adding Value
Simply painting or replacing windows or doors can also make your home more attractive from the outside adding that always wanted Kerb appeal.  (Kerb appeal is the term that is used for the visual appeal of your home from the roadside, this typically increases the number of potential buyers scheduling visits to view your home.)  
House Pride
If you are reading this article, we are sure that you take pride in your home so why just stop with the interior? The exterior is what people first see before entering your home and is the only part that passers-by see so why not show the world your style and transform the outside of your house.
Replace Windows
Windows aren't often the first thought when working on the exterior of a home, but it can be beneficial in a couple of ways. First of all, new windows can make a huge difference on the appearance of a home, especially on older houses. Not only this but selecting the correct windows helps keep in the heat. Energy-efficient glazing helps you reduce your carbon footprint and energy bills, as well as keeping out exterior noise and even reducing condensation, which can lead to black mould.
Hide the bins
Sometimes the simple things can really help increase Kerb appeal of your home. Everybody has bins but this doesn't necessarily mean everyone wants to see them. You can either hide your bins around the back of your home or alternatively, wheelie bin storage units can be effective to improve kerb appeal. 
Painting the outside
Painting is one of those tasks that nobody really wants to start but once finished it's so satisfying. Painting the exterior brightens up your home adding a fresh look as well as adding protection to your walls. When starting painting preparation is key.    
Walls will need to be clean and dry, so be sure to remove any mould or flaking paint on the walls beforehand. Mask off any window and door frames to ensure the paint isn't getting applied where it shouldn't be and you're ready to start. 
If your exterior walls are flaky you should look at using a stabilising primer, or for solid walls a thinned watered-down coat of masonry paint. When it comes to painting, masonry paint is what is required, this comes in a wide range of colours. The most popular colour for a home is white or cream, please do bear in mind white is likely to be less forgiving and will show small amounts of dirt easier, white can also be very bright on summer days. When painting your home, it may also be worth checking in with a neighbour when selecting a colour, depending on how your buildings are joined. 
In terms of equipment, a roller will be the quickest tool for painting your home and a brush will, of course, be needed to get into those tricky corners. Other equipment needed would be either a combination ladder, which can be used at a number of heights or a mobile tower. The HSE recommends that a ladder shouldn't be used on tasks taking over 30 minutes however if you are using an extended roller a ladder may still suffice. Please carry out a risk assessment before taking on work at height.    
Conversions
Exterior conversions such as garage conversions for the front of your home can be expensive to complete but this can add up to 12% onto the value of your home. 
Planning permission is not usually needed for garage conversions as they often come under Permitted Development, however, please check this before you begin as there are some exceptions to this rule. 
Depending on your budget for your conversion, you can get an architect to help you with design ideas or simply find yourself a trusted builder and run wild with your own ideas. There are many requirements to consider such as the overall ceiling height and foundations, however qualified builders should be up to date on the latest building regulations.  
Refresh the Garden
Redesigning your garden can be an exciting task, why not take inspiration from your local park or garden centre? Has a neighbour got some things in their garden which you would like to incorporate? Simply take the best bits from everyone and get to work on your dream garden. 
If you are thinking of taking updating the garden yourself then there are a wide range of resources online to help with every step. If you aren't wanting a whole new redesign trimming hedges and giving your path a quick jet wash can be just as effective.  
Conclusion
Hopefully, this helpful guide gives you some ideas on how you can make your home look wonderful from the outdoors and improve that all-important kerb appeal, what are you waiting for, it's time to get started!