How to Spice up Your Home with Metal Elements
The concept of Feng shui has been around for a very long time among the Chinese culture, and it is becoming increasingly more popular in Western culture.
This notion entails a system of laws thought to rule spatial arrangement and orientation in association with the flow of energy. Feng Shui is used to maximize one's space and boost positive energy, by using the five elements: water, fire, wood, metal, and earth. Each of these elements is embodied by a particular color, making this the easiest step to 'feng shui' your décor. Using metal in decoration can sound unappealing and difficult to implement the place, however, this goes beyond the use of metallic objects. 
In this article, we will discuss particular ways to decorate your home using metal elements.
Use Metal Vases, Dishes
You can emphasize the strongest manifestation of the metal element into space with standard decorative pieces such as vases, dishes, or bowls. Assemble numerous vases for a more intense effect or select a big vase with a strong presence as a focal point of the room.
Add Color
Metal element signifies clarity and ease, therefore it is not surprising that its main representative color is white. Using white décor brings a sense of calm, freshness, and purity to any space and they are easy to incorporate almost every décor type. Grey and metallic colors such as bronze and gold are also great to manifest metal in a room. Metal element provides your space with its tranquillity and augments that very energy along with it.
Wall Paint in Metal Element Colors
As discussed above, adding color to a room is the easiest method to incorporate feng shui, and create the energy that you desire. Although white is the main color representing metal, you can also use gray and metallic colors such as gold and bronze. You can use any of these colors, to paint a wall, for example, depending on how brave you are. Experimenting with colors is important as you may find that bold color is just what your home needs to represent the metal element and its energy.
Metal Wall Décor
Making changes to your home does not have to be as drastic as a new paint job. If this is not something you want to do or something you are not able to do, there are other ways to spruce up your walls with metal elements. You can use metal wall art, which can increase the metallic element's manifestation in your home. There are several different designs available with numerous metal finishes, so you are sure to find the one that is more suitable for you and your home.
Metal Incorporated into the House
If you are serious about making changes to your environment and want to implement metal elements, you can opt for a metal handrail or stainless steel gate or fencing around the perimeter of your house. If you are planning to do this, you must contact a professional that offers exceptional services with that provided by http://www.alamocitycustomwelding.com/ who offers high-quality welding services such as ornamental handrail, custom fencing, and custom gates. If you want a job well done do not attempt to complete this job yourself if you do not have the training and qualifications to do so, as it should be done by professionals.
Use Art or Photos in Metal Frames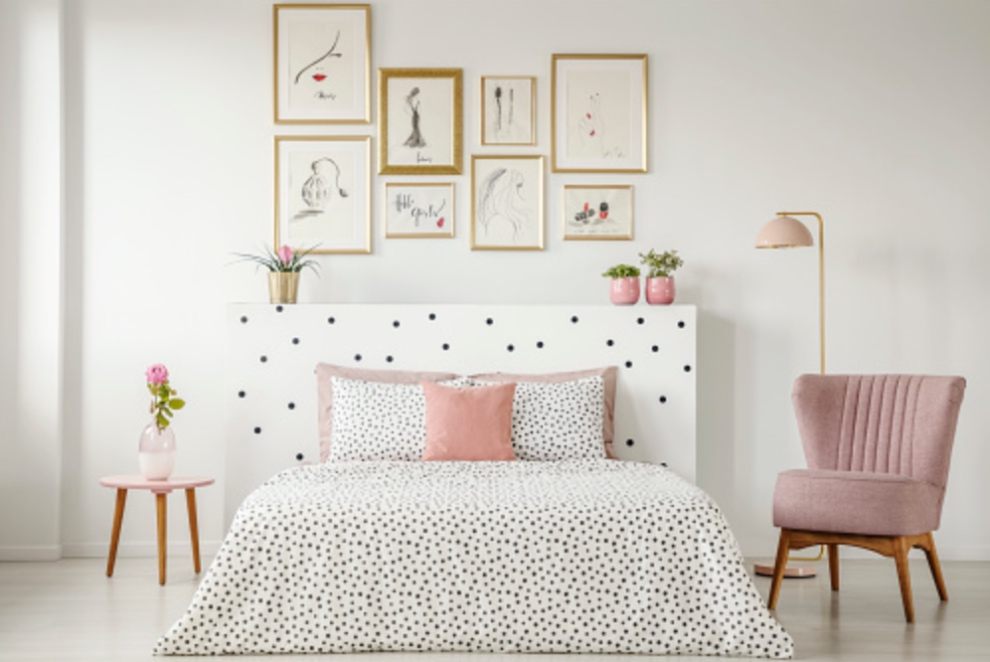 If you are not looking for a drastic change within your home, you may feel more comfortable with adding more basic décor items in your household, such as your art or photo frames with specific colors as a simple approach to bringing the metallic element into your home or office. To enhance the metal's elemental energy in an area of your home, opt to get many frames in the same or similar metal colors or finishes.
Metallic Color Textiles
You do not necessarily need to physically display metallic objects in your home in order to bring metallic energy into your space. As we have discussed previously, the use of color is just as effective, not on walls but also textiles. By adding decorative pieces such as pillows, rugs, throws in the white, gray, gold, or bronze, you are representing the metal element as well as creating an aesthetically pleasing environment. Opt for natural fabrics, like silk, velvet, or cotton and you can utilize materials with metallic ornamentation or threading as well.
Using the metal element to decorate your house does not have to be difficult. It may seem like metal is not part of a nicely decorated room, however, this can bring a sense of calm and enhance the appearance of your place. There are basic things that you can do to achieve this. If you follow the tips discussed above, you are sure to have a pleasantly decorated room that radiates positive energy and class.