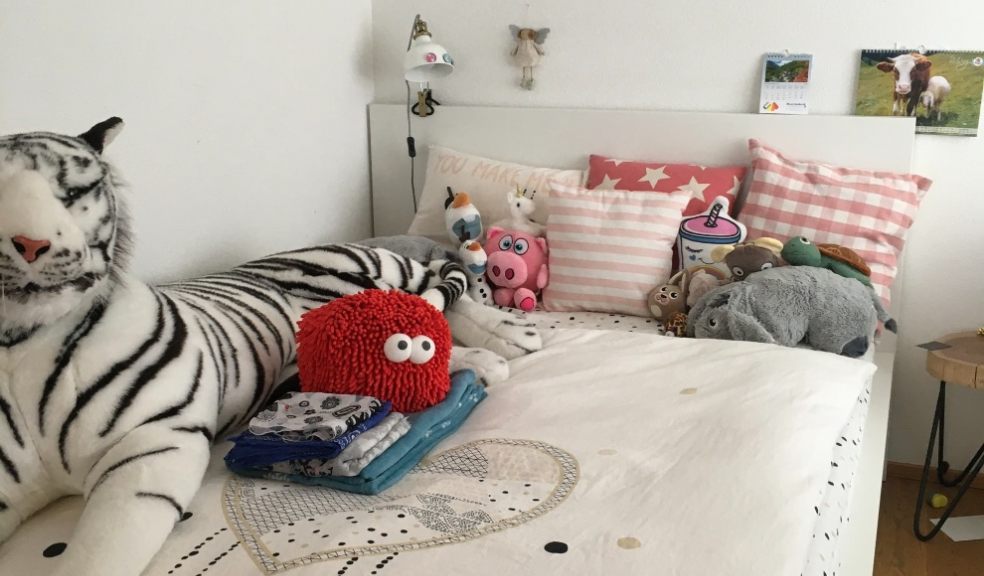 How to maximise the space in your child's bedroom
Whether your children are growing up, or you're planning on welcoming a new addition to the family, making the most out of your child's bedroom space can be difficult to achieve. With a mixture of toys, junk, storage and cupboards taking over the space it's difficult to know how one child sleeps comfortably in there, let alone any more!
As your child grows, they're going to need more space but just because their room is a little cosy, it doesn't mean they have to miss out on relaxing, playing and enjoying their own personal space. In this post, we'll explore how to maximise the space in your child's bedroom with some simple additions, clever design and space creating strategies. Read on to find out more.
Update their Sleeping Arrangements
If you're planning on having another child share the space in the bedroom, then you don't need to worry about fitting another single bed in the room. Check out roomtogrow.co.uk, for a range of stunning bunk beds, available in a variety of styles, colours and finishes that will complement their bedroom décor effortlessly. With bunk beds, you can make the most out of the space, with a variety of options to suit your needs. From bunk beds with drawer storage to compact options where a multi-bunk is pulled out underneath the lower bunk – making them perfect for 3 siblings or siblings and their sleepover friends! Whether you need more space for little ones or clever built-in storage solutions, updating the sleeping arrangements is the perfect answer.
Keep Some Toys Out of Reach
When toy numbers outweigh floorspace, you're going to have a problem, especially if you have another child moving into the bedroom. To combat the toy carpet, sort the toys and store some of them out of reach. This means installing some shelving to store books, figurines, board games and other items that don't always get picked up on a daily basis. If you have a younger child in the room, this solution can prevent them from pulling all the toys out at once, saving clean up time and floor space.
Hang Up Their Clothes
Sometimes, bulky furniture like cabinets, wardrobes and drawers make more storage problems than they solve. Instead of having everything stuffed inside clunky furniture, consider installing a simple rail in a cupboard or a freestanding solution and hang up their items instead. You could update their closet space to include their clothes in storage bins and boxes too.
Storage Boxes Are Your Friends
Bins and baskets, cubbies and storage boxes are the perfect way to keep bedrooms looking neat, tidy and organised. You can purchase dedicated storage systems with boxes to keep their toys tucked away, or utilising shelving to place your storage solutions on to keep the floor clear and airy.
Final Thoughts…
One of the best ways to remove clutter and to make the most of their bedroom space is to have a clear out! Before implementing the ideas above, go through their toys and clothes and get rid of anything that is no longer loved or no longer fits. You'll be amazed at the space you create.