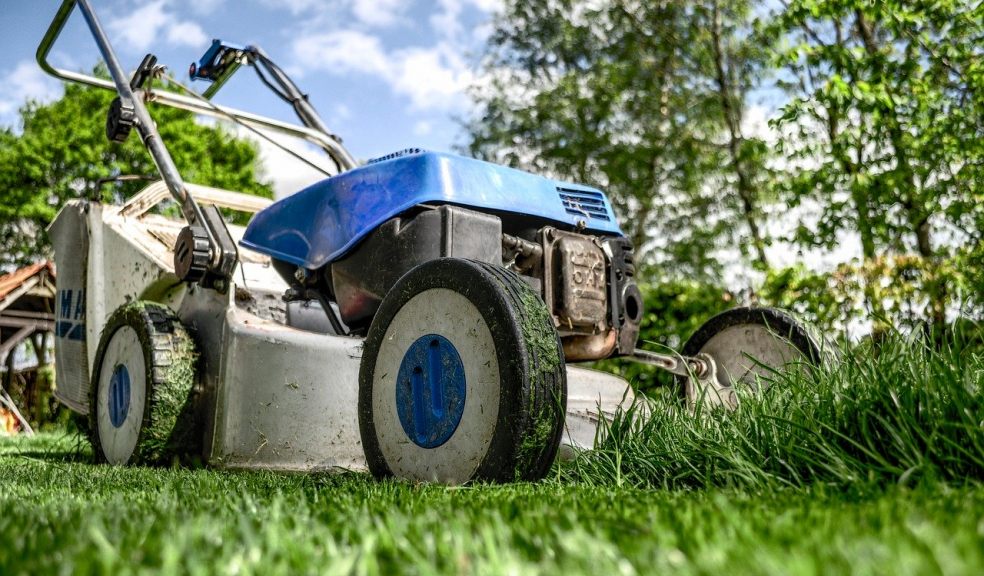 Choosing the best type of mower for your garden
There is little worse than having the wrong tool for the job at hand and this applies when it comes to mowing your lawn. Whether you have a large expansive lawn, or a small allotment sized garden, you still need to care for your lawn to keep it looking good as well as keeping it healthy. But how do you know which lawn mower is best for you and your garden? Don't worry we're here to help!
Manual Push Reel Mowers
If you have an allotment that doesn't have an electricity hook up, a small patch of grass, or you simply want a quiet mower that is light and easy to use, a reel mower may be the answer. Reel mowers are single bladed that work by rotating when you push, they are very effective against even dense grass. If you have a small patch of land that needs maintaining, a reel mower is an excellent option. You don't need to take the time to plug it in and set it up, just pick it up out of your shed and away you go. They are also a good option for people that don't have a lot of storage, as you can store them vertically against a wall.
Reel Mowers
If the sound of a reel mower is appealing, but you don't like the lack of electrics, you can purchase an electric or petrol reel mower. They are still push operated, but they have the additional benefit of an engine or motor, so they have their own drive. If your garden or your piece of land is on a slope, this may not be the best option for you as they can be difficult to get back up hills. 
Electric Mowers
Electric mowers come in all shapes and sizes, with the limiting factor being how big your garden is when measured against the cord length. If you have an average sized garden and you don't allow your grass to get too overgrown, an electric model like these reviewed by GardenDIY are always a good option to consider. Before you make the purchase consider the various cutting widths. A mower with a wider cut will reduce the amount of passes you need to make and reduce overall mowing time. Corded models are a lot quieter than their petrol counterparts and are also good for the eco conscious as they don't use fuel, thus reducing your carbon footprint. Most electric machines will be rotary and will not be self-propelled, so if your garden is on a slope bear this is mind and check out the weight of the machine before buying.
Cordless/Battery Powered Mower
Battery technology is increasing by the day and now a lot of the latest developments can be found in our garden mowers. There is an array of battery powered models now available to you on the market like these mowers covered by Lawn Mower Hut, but you want to make sure that they are fit for the job at hand. Before you buy a battery-operated mower, make sure that one battery holds enough charge for one complete cut of your lawn, or comes with a spare battery. There is no limits to the design features of battery mowers, you can purchase one for a small garden and some will even happily mow a paddock. You don't need to be concerned about the cable length, as it is cordless; all you need to do is remember to charge the batteries before use! If you have a particularly overgrown garden that requires a lot of maintenance, the higher end larger units would be more beneficial than a smaller battery powered mower, as these often come with additional features such as mulching and have more cutting heights.
Petrol Mowers
Some people have exceptionally large gardens or paddocks and don't want to have a collection of batteries they feel as though they are endlessly charging so they can mow. The traditional petrol mower will be the best option for land of this size, as they are easy to refill and will last as long as your fuel supply does. If your garden is large or you have mobility issues that can hamper your ability to mow it, you can also look to purchase a petrol ride on mower. This will make sure that you can reach even the farthest corners of your land, without you having to get off the mower. The additional weight and size of petrol ride on, means that they will work against almost all vegetation that stands in your way. You can also purchase petrol mowers in the traditional self-propelled, meaning that you don't need to push, simply steer, these are an excellent option if you don't want a ride on lawn mower, but your garden sits on a slope or hill. 
Final Considerations
There is now an array of different types of lawn mowers that are available to you, each with their own benefit and features. The main thing to consider before you make the purchase is how big the patch of lawn you want to mow is and whether or not it is level. Once you have made these considerations, selecting a mower to do the job will be easy!