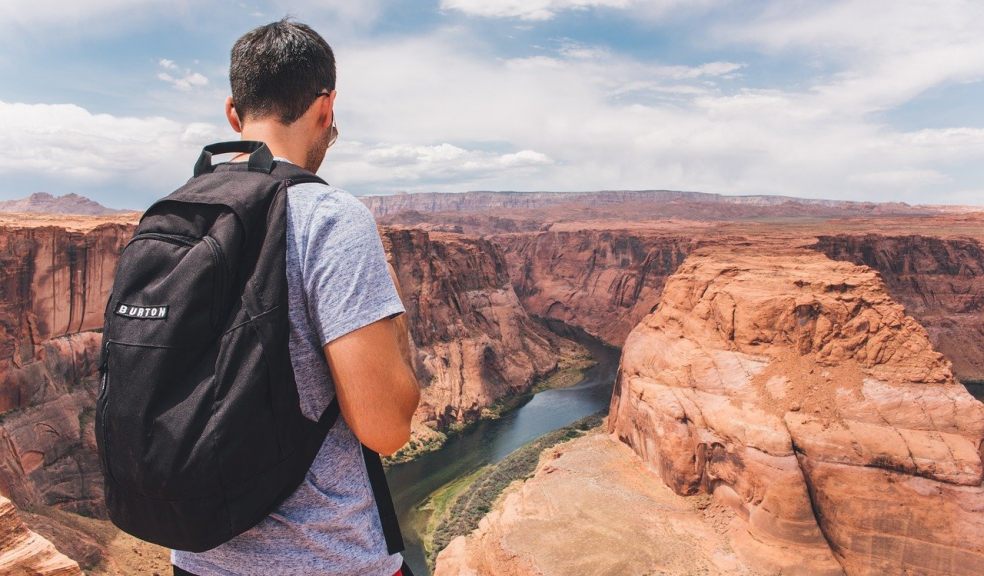 What is the EVUS and who can apply for it?
From the redwood forests of California to the majestic Statue of Liberty in New York — and everything in-between — the United States is a country that is on many peoples' bucket lists. However, it is important that travellers are aware of the entry rules and regulations before they book a holiday to the US. For certain citizens, this means keeping your passport in check or making sure that your EVUS renewal is up to date. Here is everything you need to know about the EVUS so that you can enjoy a fun and memorable holiday.
What is the EVUS?
The EVUS, known as the Electronic Visa Update System, is a program that was implemented by the U.S. Customs and Border Protection in order to determine eligibility for those who wish to travel to the United States either on business or holiday. Currently, the EVUS is only required from the People's Republic of China who hold a B1 or B2 visitor visa with 10-year validity. Although the EVUS is only available to one country at the moment, it is believed that the USCBP will be testing and rolling out the program to other countries in the future.
What about countries from Greater China?
China is a vast country that has municipalities, provinces, autonomous regions, and special administrative regions, and therefore, many questions arise as to who is eligible for the EVUS. At the moment, citizens of Hong Kong Special Administrative Region, Macau Special Administrative Region, and Taiwan do not need to obtain an EVUS if travelling on their own passport (i.e. HKSAR or MSAR). However, if you reside in Hong Kong, Macau, or Taiwan and your passport is issued from the People's Republic of China, you will need to have a valid EVUS before travelling to the United States.
What are the terms of the EVUS?
The EVUS is valid for 2 years and allows the holder to enjoy multiple entry privileges when travelling to the United States. Likewise, it allows visitors to stay in the country for up to 6 months within the two-year validity period. This means that travellers can split up their trip into multiple parts or go for one long period of time, as long as it totals up to six months. Likewise, it's important to know that both adults and children must each have their own separate EVUS in order to gain entry into the United States. It is advised that a parent or guardian enrol their child in the EVUS program. Children must also have their own valid People's Republic of China passport in order to enter the United States.
How to apply for an EVUS
Whether it's touring the home of world-famous singer Elvis Presley in Graceland, seeing the majestic Grand Canyon, or just going on a quintessential American road trip, it is essential to sort out your EVUS beforehand. Thankfully, applying or renewing an EVUS is quick and simple! The only requirements are that you hold a People's Republic of China passport that is valid for at least 6 months from the date of your intended arrival into the USA; a valid 10-year category B visa (i.e. for tourism or business); a valid form of payment to cover the registration fee; and a current email address to receive the approved EVUS. You can apply for the EVUS online and it should take only a few minutes to complete. Typical questions on the form will ask about the traveller's personal information (full name, date of birth, gender), contact information (email address and home address); passport details (serial number, issue and expiration date), and employment history. There is also a section of the form that asks yes/no questions related to the applicant's travel eligibility. Once the form is complete, applicants will need to pay the processing fee and wait for the EVUS to be approved.
Renewing an EVUS
The EVUS has a validity period of 2 years from the date of registration. However, if your US visa expires or your passport has less than six months' validity, your EVUS will be rendered invalid and you will need to reapply. Likewise, once the EVUS has expired after its 2-year validity, you will also need to reapply if you wish to enter the United States. The good news is, renewing an EVUS is easy and straightforward. The process to renew an EVUS is the same as applying for one, which we have listed above.
How long does an EVUS application take to be approved?
Since applying for EVUS is done through an online system, many travellers will get their approved EVUS within minutes of submitting their application. However, it is recommended that all travellers apply at least 72 hours in advance, in case there are unforeseen delays.