Top 5: The most popular holiday destinations
Offering perfect places to spend your leisure time, below you can discover the best places for those who want a warm beach to relax on.
Italy
Home to hundreds of beaches that are atypical of the traditional sandy beaches, what distinguishes its coastline from other places is the attractive natural scenery that the Italian peninsula has to offer.
Amalfi Coast: One look at the coast will make you think you've found Eden on earth. Considered a UNESCO World Heritage Site, its cliffs allow you to appreciate the vibrant vegetation and multicoloured metropolises that coexist with the stunning warm waters of the Mediterranean. Creating a landscape with the power to amaze even the most experienced tourists..
Insider tips Italy: As soon as you reach the coast, explore. Since it's a short drive from one end to the other that only takes about two hours, it's also an ideal way to get to know the many picturesque regions.
Spain
The geographical proposition tends to take a back seat to its world-famous customs. However, it is full of stunning coastlines and islands that resemble those of the Caribbean. 
San Sebastian: Its ageless beauty often puts tourists in a trance. These days, on days when the heat of the centre becomes intolerable, people flock to San Sebastian's cooler shores in search of relief. Between narrow streets high up on the popular hillsides, the ability to create the impression of a small town is astonishing, creating warmth and a sense that this is the perfect place for you.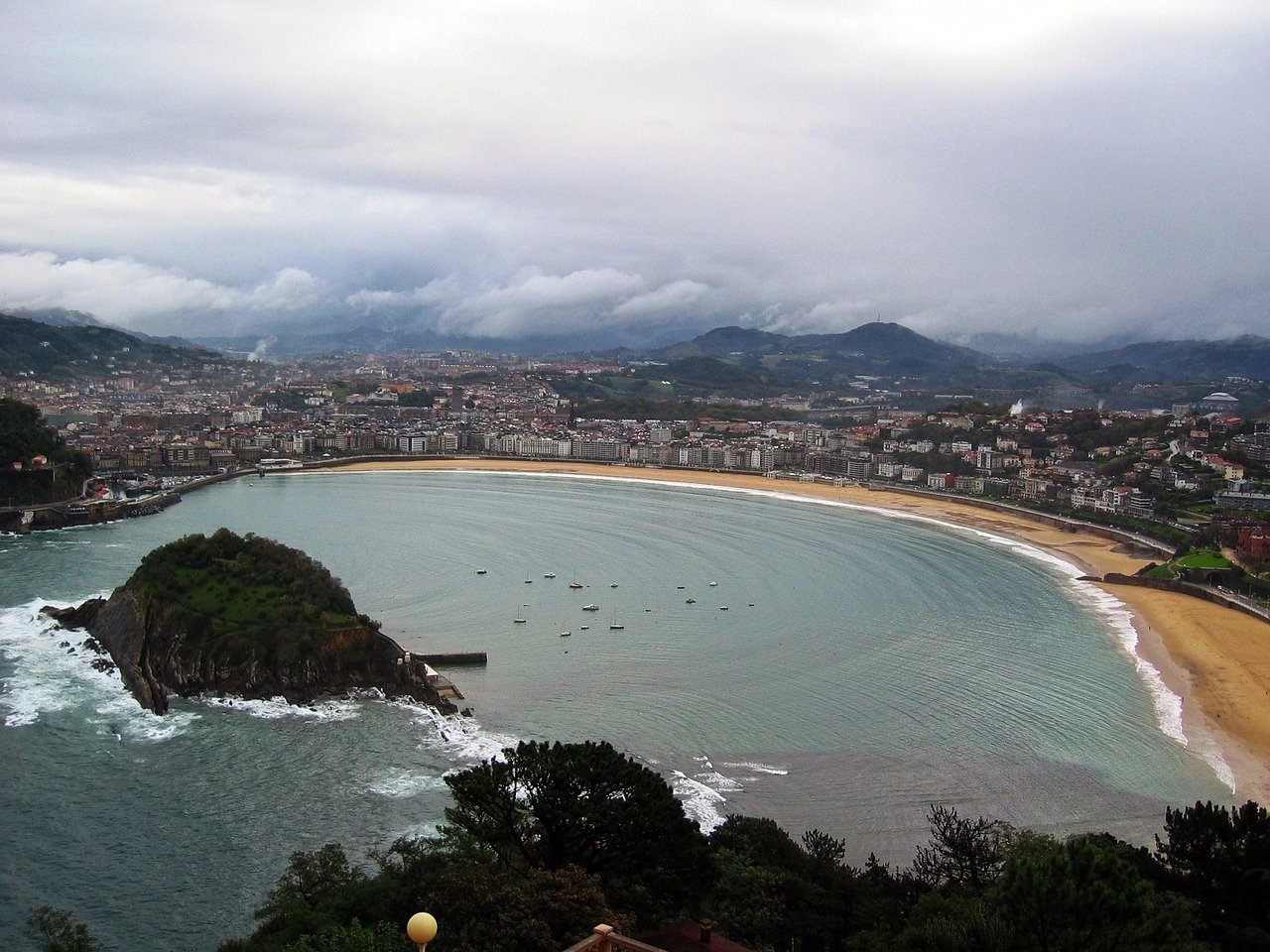 Tip from Spain: Walk around the old town, take a gastronomic tour of Pintxos or a stroll along Playa de Concha. Bear in mind that in the warmer months, the coasts are usually overflowing, so try to arrive early if you intend to enjoy a sandy area.
Portugal
Synonymous with golden beaches. With its favourable 1,700 km of coastline, it provides enough sun-drenched sand for everyone.
Praia de Tavira, Algarve: Linked to the region by ferries, it is located on the island of Tavira, a sandbank stretching southwest from Tavira to Fuseta. Here you will find miles of soft sand and an unspoilt environment filled with dunes.
Tips from Portugal: Generally the main beach area can be very crowded in summer. Fortunately you only need to walk about 15' to avoid the crowds.
Cancun
With an incredible combination of white sand, its paradisiacal beaches both in and around the city will undoubtedly be a destination where you can spend an unforgettably peaceful holiday.
Cancun tips: Take a book with you or you might regret not having spent that time on leisure reading, as it is one of the best beaches for reading.
Florida
With almost 2000 km of coastline, the sunshine region is an ideal place to visit all year round.
Florida tips: For the more restless tourist, the beach gives you the chance to do activities such as snorkelling and scuba diving or hire a boat and take advantage of the opportunity for deep sea fishing. Indeed, casting a line is an essential component of the mainland paradise.