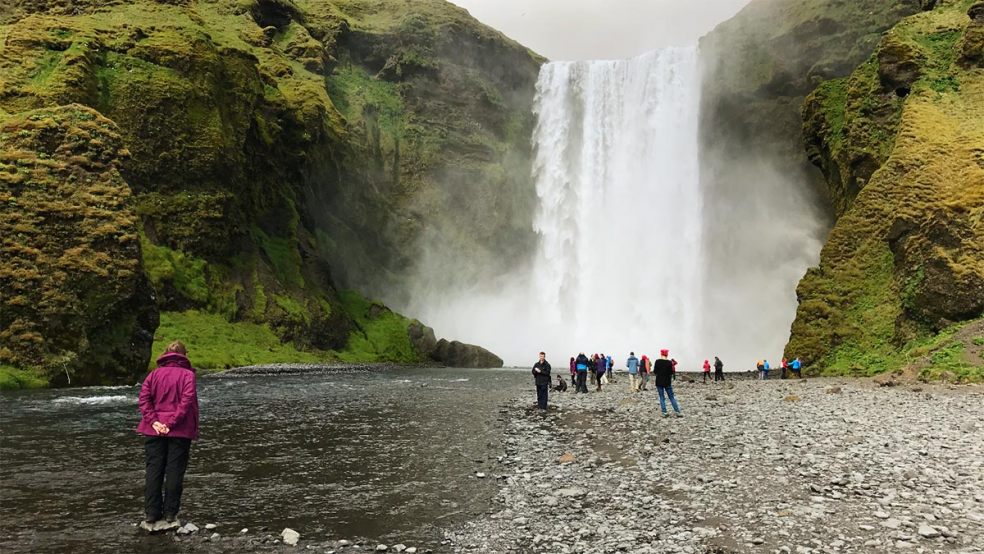 Must-Visit Locations on an Iceland Vacation
If you're looking to experience something completely new on your next vacation, Iceland is a place to consider strongly. The Land of Ice and Fire has long been a favorite of American and British travelers because it's one of the most beautiful places in the world. If you're itching to travel again, this northern European island is one of the best ways for you to see some true natural wonders of the Northern Hemisphere.
When you're in Iceland, there are a few places that you need to make time to see, and taking a tour of these places can give you a first-rate view of them that only a few tourists get to experience.
Check out a few of the musts you should include in your Icelandic experience!
Golden Circle Tour
Geysers, glaciers and waterfalls make up the Golden Circle tour, and this three-in-one excursion is the best way for you to get an authentic Viking's view of Iceland. 
At Haukadalur Geothermal Valley, you'll see geysers (or fountains) like Strokkur and Geysir that shoot hot water into the air every few minutes at regular intervals. You should also stop by Gullfoss Waterfall, one of the most beautiful waterfalls in Iceland because it plummets more than 100 feet into an enormous crevice out in the middle of a plain. Then tack on a visit to Thingvellir National Park while you are there to see the site of the original Icelandic Althing.
Laugarvatn Fontana Spa & Hot Springs
If you're going to Iceland's hot springs, then you might as well go right to the source and visit a spa that uses naturally occurring thermal water from an underground geothermal reservoir. Laugarvatn Fontana certainly has plenty to do for you with its mud baths, mineral baths, steam caves and indoor pools. You can also schedule an appointment for a massage or other type of body treatment from the resort's professionals. During your visit, be sure to check out The Blue Lagoon, which is one of the most famous spas in all of Europe!
Jokulsarlon Glacial Beach & Diamond Beach
If you're an avid beachgoer, you need to see this unique sight in North Iceland. Jokulsarlon Glacier Lagoon is a lake that's usually filled with chunks of icebergs, and during the wintertime, these bergs sometimes break off into pieces called "growlers" or "bergy bits."
The lagoon also has huge chunks of floating ice everywhere, so it's not exactly safe for swimming. However, if you wade out onto the glacier-fed lagoon closer toward the ocean where the water is more open, you might be able to find driftwood or other debris that had been swept out into the sea from rivers inland.
During low tide, some tourists go on kayaking trips on the lagoon, but be aware that the sun reflects off of all this ice and snow, which might make it harder to see where surf begins. If you're really lucky, you can find freshwater ice chunks on the northern end of the lagoon near Svinafellsjokull Glacier. These so-called "Diamond Beach" pieces are not too uncommon here because they were pushed up onto shore by waves after being frozen in place for several months at a time!
Reykjanes Peninsula
The Reykjanes Peninsula is the southwestern tip of Iceland close to Keflavik International Airport. Many towns on its coastlines have unique sites to check out, like hot springs , volcanic craters, and bubbling mud pits. You can also find lava tubes and basalt columns that were formed after lava cooled into rock.
Swim in the warm waters at Nautholsvik Beach and check out the Svartsengi Power Plant while you're here, too. Private tours in Iceland can be arranged online or in-person at a destination agency. 
South Coast
The South Coast is one of the most popular attractions in Iceland because it holds some of its best golden beaches and black sand beaches. You can also find natural rock arches and sea caves close to the shoreline that were carved into siltstone by water long ago.
Vik's Black Sand Beach is arguably Iceland's best example of a black sand beach because it is located between an ocean lagoon and glacier just past Skogafoss Waterfall. This coastal sight was formed when lava flowed down from Mount Vikfell over thousands of years, so be careful if you decide to go walking on the black sand there because you might get burnt!
Laugar Beach is home to some of Iceland's best hot springs called the Reykjanes Healing Springs. The water here has high concentrations of hydrogen sulfide gas, so it's definitely not for swimming in.
If you want to stay closer to Reykjanesviti Lighthouse, then you should visit Gunnuhver, where you find hydrothermal mud patches and sulfurous steaming vents all around its exterior. This geothermal area produces massive amounts of steam throughout the day. Many people also come here to relax at Gunnuhver Swimming Pool or try out the restaurant at the nearby complex, so enjoy your stay.
South East Iceland
The South East is home to many small fishing villages like Vik, one of the most popular tourist destinations. The famous Reynisfjara Beach, Asbyrgi Canyon and Dyrholaey Promontory are all found within a short drive from one another. Black basalt columns form Dyrholaey by sea erosion.
At the same time, geologists think that Asbyrgi Canyon was probably formed when a river creek that flowed into a lagoon went underground here long ago. These two sites could be combined into a hiking trip for anyone who would prefer an active day of exploration rather than relaxation at the nearby hot spring pools. Askja Caldera has been dormant for over 50 years, but it's still an enchanting sight to see when you arrive.
An extremely popular hiking trip can be done in the South East, which takes you out to the foot of mount Herdubreid. The mountain is made up of basalt, which has been formed into hexagonal columns ever since lava cooled down here. This hike usually takes two days because there are many hot springs along the way, so take your time and enjoy yourself!
Day tours in Iceland or private tours allow travelers to see different regions in a day. If one was to only have 24 hours in Iceland, it would be possible to see many different parts of the country. While being limited by time, sightseeing in different regions of Iceland is made easy by the many tours that are available. Each tour has its own agenda, so be sure to choose one that fits your needs.
At 2Go Iceland offers custom private tours in Iceland. We make it possible for you to personalize your trip and be flexible with what you want to do and how you'd like to do it. The only way to tour Iceland is by having your own vehicle. We will pick you up from Keflavik airport or meet you at your hotel in downtown Reykjavik, then off we go for an unforgettable journey around Iceland by car. Book your very own private tour of Iceland today!