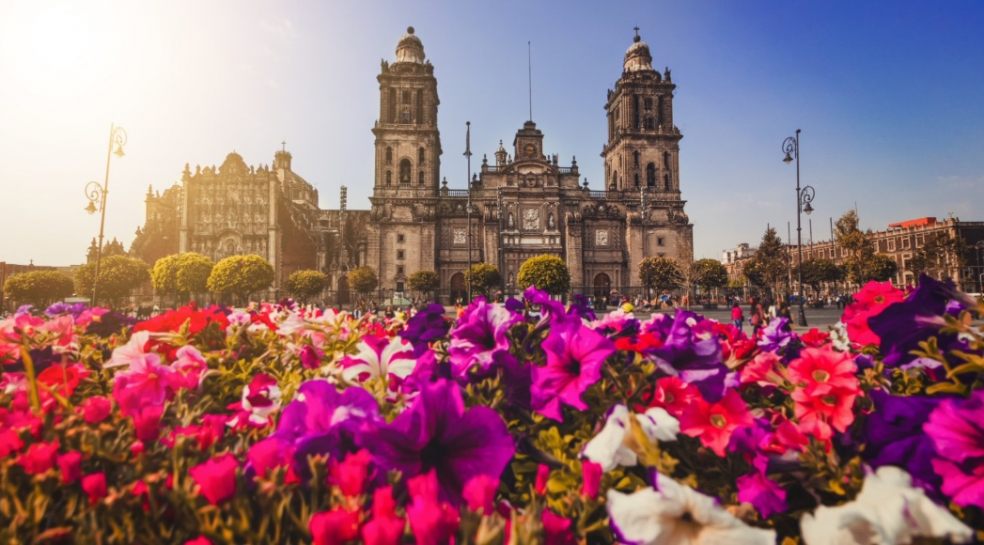 Mexico leads hospitality sector recovery in Latin America
According to a report published by eRevMax, data indicates that advance hotel bookings in Mexico reached 76% late last year as traveller numbers begin steadily rising and stable growth returns with the COVID-19 pandemic displaying a V-shaped recovery.
Leisure travel optimism is back in Mexico
eRevMax says it has been tracking key metrics and reservation trends for its properties across markets and noted Mexican reservations saw a sharp fall in between March and April last year at the beginning of the pandemic, but it is now witnessing a strong recovery that began in June 2020.
Mexico was among the first Latin American (LATAM) countries to reopen tourism and the government has steered travel recovery by introducing easy entry requirements and extra safety measures.
Cancun received the World Travel & Tourism Council (WTTC) "Safe Travel Stamp" before many any major travel destinations and many other Mexican destinations are following Cancun's lead, promoting a commitment to cleanliness while tourist attractions implement public health protocols, social distancing, and sanitisation.
Discover the city of La Coyotada in the northern Durango region, one of many destinations "off the beaten track" that travellers are beginning to explore. La Coyotada is a highly regarded as a destination, being the birthplace of Pancho Villa, a leader of the Mexican Revolution and recognised as a popular Mexican cultural icon. Only accepted as a national hero twenty years after his death, Pancho Villa is now an honoured figure in Mexico, and the U.S.A., and has many Mexican neighbourhoods named after him.
Guest confidence driving tourism recovery
The Mexican government has recently been working with travel sector stakeholders to promote safe tourism, with a "Come to Cancun 2X1" campaign proving popular with leisure travellers. "It is refreshing to witness strong travel sentiment and a boost in guest confidence which is driving the recovery for the tourism and hospitality sector in Mexico," Udai Singh Solanki, Co-CEO and CTO of eRevMax, said in a press release.
Meanwhile, along the bay south of Cancun, on the Gulf of Mexica Playa, the beaches of Isla Aguada have attracted the attention of international real estate investors who are developing an eco-hotel zone development dubbed "Mundo Maya".
Proposed with an initial investment of $200 million, the complex will extend along 14 kilometres of white beaches and turquoise waters located between the towns of Sabancuy and Isla Aguada. The consortium of investors hails from the United States, Canada, Europe, Singapore, South Korea and Mexico, and says that the environmental wealth of the tropical surrounds will be preserved.