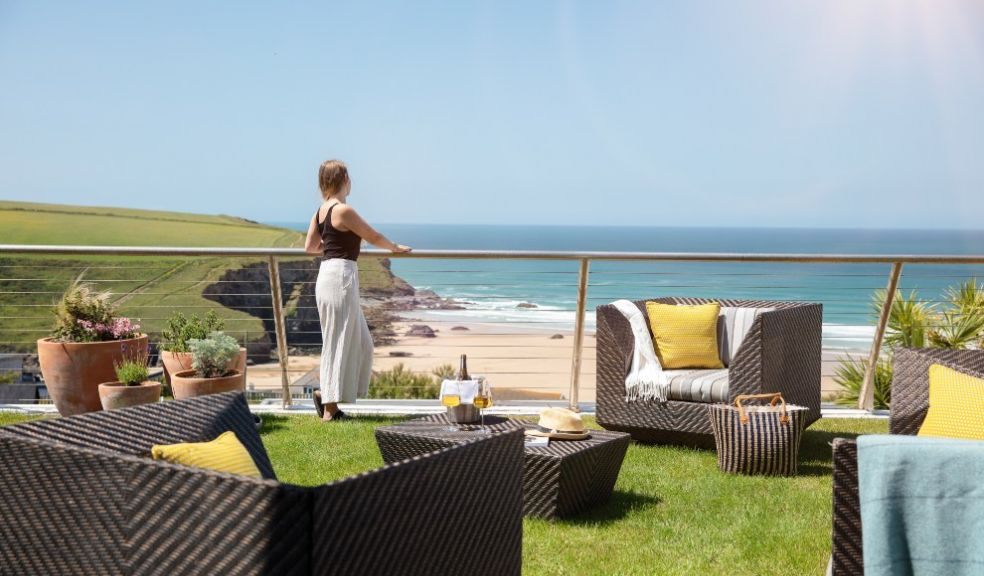 Mawgan Porth and the Bedruthan Steps to Holiday Heaven
Mawgan Porth and the Bedruthan Steps to Holiday Heaven
The last 18 months has provided challenges, of varying sizes and scales, for each and every one of us across the globe. This unprecedented time has afforded many the time to reassess future plans at home, at work and what we do with our spare time. For some, this might be planning early retirement. For others, this could be a career change or planning for another addition to the family (whether of the furry kind or otherwise). But one element of our lives that we all crave, look forward to and plan for is holidays. COVID still has the globe caught in a wrestling match between the health and safety of where people are travelling from and to – not only are fuel prices on the rise but holiday destinations are at breaking point due to lack of staff and sheer supply and demand. Consequently, prices are sky high but there are still bargains to be had . . . if you look in the right places and you have the luxury of being able to be flexible about your travel arrangements.
Staycations are more popular than ever before and none more so than our local coastal regions. The UK coastline is legendary across the World as it offers stunning beaches, temperate climate (debatable at time of writing), rugged beauty and a plethora of entertainment whether you are after quaint fishing villages or the bright lights and piers of some of our more commercialised areas – The UK can cater for all concerned. The very same can be said for size and styles of accommodation – hotels, campsites, glamping, B&B and self catering accommodation have used this unfortunate downtime to modernise and have a well deserved 'spring clean'. In many cases, businesses have reinvented themselves in the same fashion.
I want to take this time to focus on one area of our country that I (and my family) hold particularly dear. Being from Devon, there are frictions that naturally occur with our friendly neighbours to the South who strangely prefer to put jam on a scone prior to the cream. A devisive 'discussion' but one that I will steer clear of for the purposes of this article.
Cornwall is, without doubt, my favourite county and a true gem that we have at our holiday disposal. And, whilst many think of Cornwall as a summer destination, there are the very same accommodation options open to us all year round where we can experience a different and more unpolished version of the same beauty. The beauty seems to change, the sea seems darker and more menacing, the coastline seems to grow 100ft and loom ominously over the waves that thunder at its feet – this is the time to witness the power of Cornwall and hopefully from the comfort of a comfy chair whilst sipping something warming or fizzy.
At this point, I want to take you back to pre-pandemic days (Hard to remember I know) when my family (the 5 of us plus grandparents and sister plus partner in tow – 9 in total) had a booking at The Bedruthan Steps Hotel just outside Mawgan Porth. COVID hits and immediately fast forward to the present day and after 3 attempts at rebooking and we managed to fulfil our stay.
Now, I had the privilege of staying at this hotel before I was 10 when my father was on a business trip and he decided to decamp the family down there so he could mix business with pleasure. I remember the hotel being amazing for families, having fabulous views and the food options being great. Now, at 41 and a bit, I can safely say that this hotel has improved with age. The building itself looks unremarkable upon arrival but there is plenty of parking and it is perfectly placed. It is once you get inside that the magic of the North Cornwall coast, combined with the luxury of a 4 star hotel really starts to take control of your mind.
There is everything that a family could ask for, especially with young children (and/or furry friends) to allow parents/guardians/grandparents to relax in an environment where it is accepted to fully throw a strop on the reception floor because you are not allowed your 6th blackcurrent and soda (under the age of 10 only here please adults). I have to say, though, that despite this acceptance and alignment for children, it doesn't feel like a 'kids hotel'. It has all the glamour and class that you would normally expect when going to a quality establishment and they make every effort to make your visit special – whether a person travelling alone, a couple enjoying their wedding reception or a family of 5 (like us) with 3 children under 10, the experience is first rate. We saw all 3 of the above at the hotel during our long weekend break, all will take different things from the hotel but it will all be positive.
We were extremely fortunate with the weather so we could enjoy the beach and the surf during the day and wrap up warm and watch the stars in the evening.
Our meals were ample in size and the menus changed every day – one member of our tribe was particularly delighted that there was a vegan menu available. This menu didn't change with quite such regularity but it was excellent to not have to pose the chef any awkward questions about whether their was any meat or meat produce used in the production of the meals available. The wine list was broad and comprehensive albeit a little on the pricey side and there was a good choice of cocktails, mocktails and other hot and cold drinks. I, personally, would have liked to have seen a greater selection of draught beers but those that were served were kept very well and served in good glassware. If you go, speak with the bar staff about their collection of rums – try them!! (maybe not all of them as that coastal path is pretty rugged)
We had an excellent stay, very much sweetened as it was our first trip away with the family since all the silliness began. We would thoroughly recommend it – they have some excellent winter or midweek deals that can include breakfast and/or evening meals.
We came away sad that the break was over, content after a relaxing stay and excited to visit again at some point.
Although, we may leave the kids at home next time and visit the adult only sister hotel The Scarlet for an even more relaxing weekend!
North Cornwall and Bedruthan Steps, we will see you again soon . . . don't move a muscle!!
For more travel reviews and news visit www.thetraveldaily.co.uk, a site dedicated to travellers, ramblers and explorers.