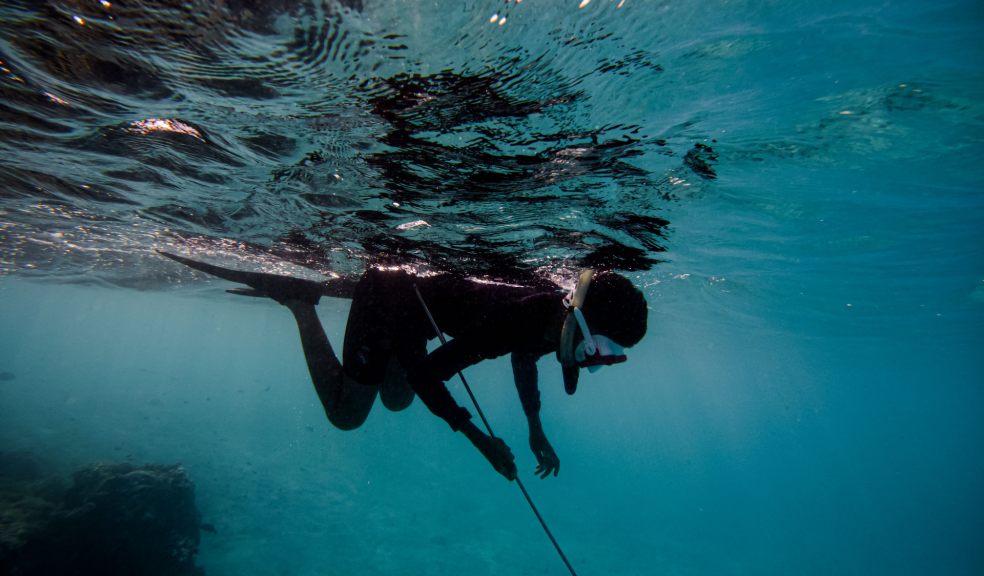 The best spots to go spearfishing around the world
If you enjoy spearfishing, then you understand the thrill and excitement this amazing sport can be. The adrenaline rush combined with the stunning scenery around you makes this activity one of the most exciting things you can try.
Spearfishing enthusiasts are always looking for the best spearfishing spots, and if you are one of them, you are in the right place. If you are traveling with family on vacation or going on a spearfishing expedition around the world, then you know you also have to have the right equipment for the sport from Neptonics.com.
With that said, let's look at the best spearfishing spots in the world that will make your trip memorable and worth your time.
Block Island, New England
While Block Island wouldn't come to mind as a spearfishing hot spot, it is still considered one of the oldest places where spearfishing is practiced.  Block Island is the most famous destination for spearfishing enthusiasts, and it is located 14 miles of Rhode Island's coast. Divers from South Carolina, Rhode Island, and Maryland flock to the island to have their share at hunting the different species of fish found in the area.
However, nowadays, spearfishing in Block Island is more a sport than a pass time, making it all the more exhilarating since nothing is more fun than competing against professionals underwater.
What makes Block Island a must-visit spot is the Atlantic sea bass found in the area. Bluefish, Fluke, Black sea bass, and Triggerfish are also other types of fish that make up for a worthwhile hunt. Ensure you read the local rules about bag and size limits when you visit Block Island.
Other exciting activities you can indulge in if traveling with family and kids include skydiving, biking, and whale watching. A beach picnic would also be perfect for watching the sunset.
San Diego, California
San Diego is among the largest fisheries in the USA and is also known as America's finest city. San Diego offers different fish species for spearfishing, and the best part is you can visit any time of the year.
Spearfishing enthusiasts have something to challenge them, and for beginner spearos, the inshore reefs and Mission Bay Jetty are great places to start. You will be able to catch Calico bass, Spiny lobster, and Sheepshead. For experienced spearos, you can try your luck against the famous Pacific halibut.
A few miles offshore, the kelp forests are home to the Yellowtail, Amberjack, and the White Sea bass. If you are looking for more thrill and adventure, you can take a boat and go to the outer banks, where you will find the real giants, the Bluefin Tuna and Yellowfin, as well as sharks, which makes it a fabulous place to be.
If you are traveling with family, there are also awesome tourist destinations like museums, the San Diego zoo where kids can enjoy.
Azores, Portugal
There are many species for spearfishing in the Azores, such as mahi-mahi, barracudas, and great amberjacks, making it an excellent spot for spearfishing. If you are also looking for Tuna, you may find it here too. Yellowfin, large Albacore, and Blue eyes show up occasionally in the Azores, including the Bluefin Tuna, a rare species.
The Azores island is isolated, and you will find local guides who have perfected the art of spearfishing tuna, so they will show you the nooks and crannies where the best marine life hide, making the experience even better.
You will also find other spots 30 miles offshore, which will also offer an amazing adventure, such as the Azores Bank, Condor Bank, and Princess Alice Bank, which you can also explore.
The perfect time to visit the Azores and test your spearfishing skills is from June to September.
Kailua-Kona, Hawaii
We wouldn't be writing the best spearfishing spots in the world and not mention Hawaii. The island is perfectly suited for underwater hunting adventures.  Breathtaking beaches aside, Kailua-Kona is the best place to learn spearfishing from experts if you are starting to learn the ropes.
There are colorful reefs here you will be able to find most of your catch, such as the Blue-spotted Grouper, Giant Trevally, or the Blacktail  Snapper. If you are up for a challenge and more adventure, go offshore for Wahoo, Yellowfin, Bigeye Tuna, and Mahi-Mahi.
There are also other activities families can partake in at the island like zip-lining through the forests, horseback riding, or simple scenic walks through the island. And don't forget to try out the Kona coffee, a world-renowned product made by the natives of the area.
Krabi, Thailand
Krabi Island in Thailand is a tropical paradise and a perfect spot for spearfishing. An hour and a half from Phuket, Krabi offers exotic sceneries as well as awesome underwater opportunities.
Most of Thailand's coastline is in shallow waters making the place perfect for you if you are a beginner. However, you should always ensure you are not fishing in restricted waters. Thailand boasts of magnificent reefs, and the authorities are adamant about preserving them.
The turquoise waters are home to various fish species such as Mangrove Jacks, Groupers, Golden Snapper, and many more.
Cape Verde, Senegal
Africa also has beautiful spots for spearfishing. Since the African continent is strategically placed between the Indian Ocean and the Atlantic Ocean, there are hundreds of miles of shores you can go and spear some fish,
Cape Verde is one of these spots and is located 300 miles off the coast of Senegal in the Atlantic Ocean. The place is home to different fish species such as the Wahoo, Marlin, Almaco Jacks, Yellowfin, Sailfish, and Kubera Snappers.
But the type of fish that makes it a hot spot for spearfishing is the Wahoo. These beautiful fish are available all year round, which means you can visit the place whenever you are ready to have a memorable experience.
Wahoos can swim up to 60 meters per hour, ranking them among the ocean's fastest predators. This can be the best challenge for your spearfishing skills, and see how fast you can swim underwater.