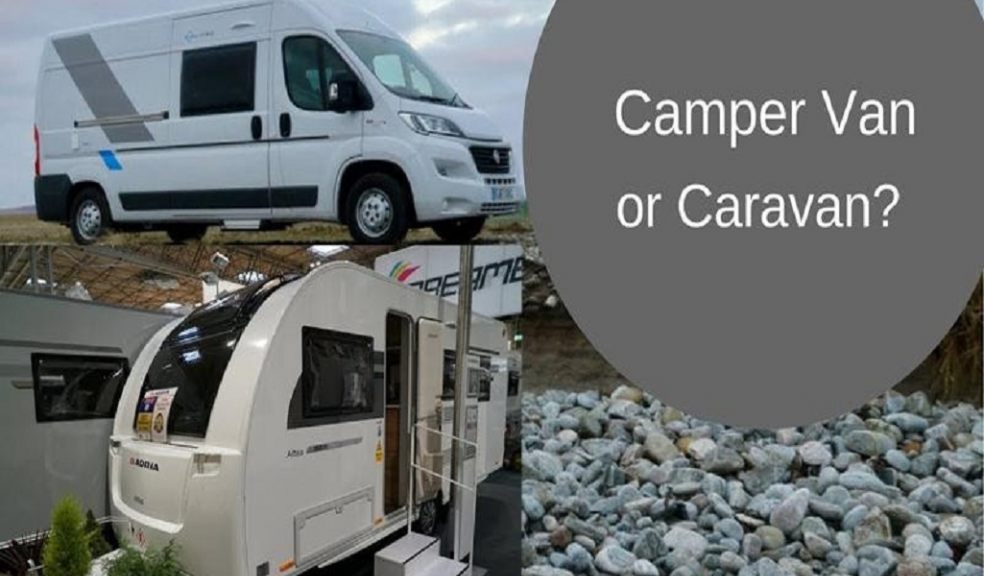 9 Differences Between Camper Trailers and Caravan
Do you feel frustrated with your daily routine? Want to have some adventure and fun in your life? If yes, then nothing can be better than going camping and hiking. Not only it helps you to relieve your stress but also allows you to explore the serene beauty of nature.
However, before you start planning your camping trip, you need to ask yourself a few questions first like how to travel, where to stay and sleep, etc. Though many people choose camping tents as their living space, they are small in size and can't accommodate a large group along with their luggage. Here is where recreational vehicles (RV) come into play.
RV is a motor vehicle or trailer that comprises living rooms for accommodation. Not only it can accommodate your whole family and luggage at the same time, but you also need not worry about transportation. With different types of RV's available in the market, you need to decide whether you want to travel via a camper trailer or caravan.
Though many consider camper trailers and caravan are the same because both serve the same purposes, they are actually different. The never-ending dilemma appears to take forever, leading to a bad decision. To avoid this, here we are going to give an overview of the camper trailers and caravan & discuss the difference between them. Without wasting much time, let's get started.
What is a Camper Trailer?
A camper trailer is a separate unit that you attach to your car with the help of hitches. Usually, it consists of a tent that folds out of the trailer and offers you a bed to sleep, storage space, kitchen, and everything you need to move around. Once you reach your destination, you can free up your tow vehicle. It is known for its compactness and lightweight. It is an ideal option for those who don't want to spend more. 
Pros:
It is cheaper than a caravan
It requires less fuel than a caravan
It is much more maneuverable than a caravan
It is light in weight
It has an efficient storage space.
Cons:
Not suitable for harsh weather conditions.
Repair and maintenance are costlier.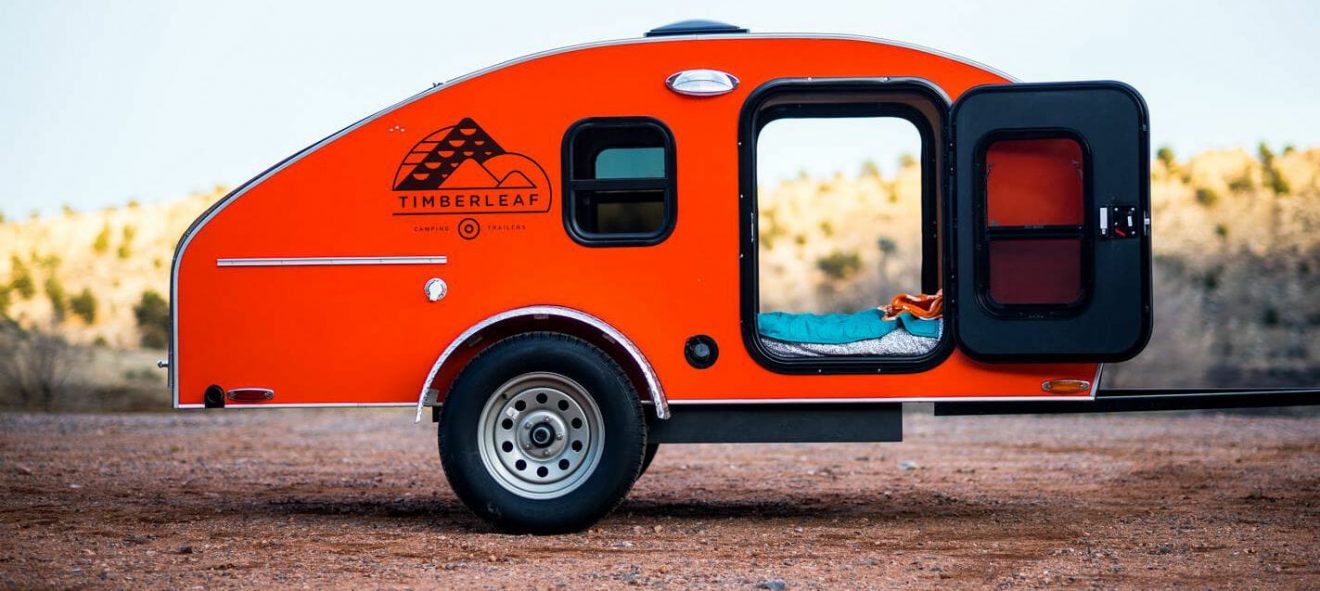 What is a Caravan?
A caravan is the most popular type of RV. It is an unpowered vehicle that is towed by a powered vehicle. It is designed as a house, comprises a dishwasher, spa, washing machine, bathroom, and separate rooms, depending upon the size. However, maneuvering a caravan is not an easy task & it is expensive as compared to a camper trailer.
Pros:
Its roofs are made up of solid material, making them ideal for rainy days.
No installation process involved.
It is more spacious and comfortable than a camper trailer.
It is more secure than a camper trailer.
Cons:
It is heavy as compared to a camper trailer. Hence, it requires more fuel.
It is expensive than a camper trailer.
Difference Between a Camper Trailer and Caravan:
6 When it comes to buying an RV, the price is one of the topmost factors that everyone should consider before finalizing their decision. A camper trailer is a cost-effective alternative to overpriced caravans. However, it may require a large vehicle for towing, depending upon the size, which will add up the cost.
On the other hand, a caravan comprises a separate kitchen, bathroom, and bedrooms, which makes it more luxurious, spacious, and comfortable, but it requires more fuel. So, both have their own pros and cons. No matter which one you choose, both require a significant amount of investment; once you own anyone, you can save money on accommodation in the long run.
In short, we can say that if your comfort is at the top of your priority list, it is wise to buy a caravan. And if you're on a tight budget, then a camper trailer is an ideal option. However, the overall cost depends on other factors as well like fuel consumption, insurance, registration fee, etc. So, don't forget to add on-road and maintenance costs to the equation. Maintenance includes trailer breaks, bearings, TOWMAX tyres, propane gas test, etc. Use TOWMAX trailer parts with a long life span, save your maintenance & repair cost.
Setup time: The setup time for a camper trailer may take you from 10 minutes to 75 minutes, depending upon the type of size and how much experience you have. Remember that here 75 minutes is for the beginners or in case the surface of your camping site is irregular as you need to put extra effort to level the surface for your RV.
Whereas in the case of a caravan, it doesn't require as much effort as setting up a camper trailer tent. It doesn't require any installation; all you need to find a suitable place to park your caravan & you're done. Not only it saves your energy but also saves your time that you can further use to explore the beauty of your camping site or visit nearby places.
So, if budget is not a constraint and you want to enjoy your camping trip to the fullest, then choose a caravan. And if your choice is a camper trailer, then don't forget to carry the necessary equipment required for installation.
Bed quantity: A caravan is more spacious as compared to a camper trailer. A camper trailer hardly accommodates six people at a time whereas a caravan can accommodate six people along with their luggage without any issue. Moreover, a caravan has separate rooms that offer you privacy. Hence, if you are going with a big group, then a caravan can turn out to be the best option. And if you are going with your family, then you can choose a camper trailer. It will save you a lot of money.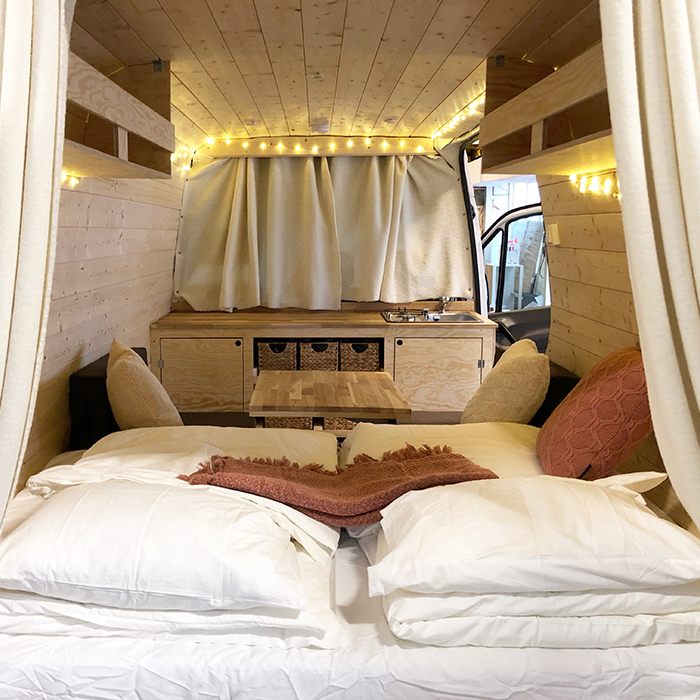 Facility: There is no doubt that a caravan offers more facilities than a camper trailer. Owning a caravan allows you to have everything you need in an ideal accommodation, from spacious rooms to an in-built kitchen and bathroom. However, once you reach your destination, a camper trailer allows you to unhitch the vehicle so that you can use your towing vehicle to access other places. You can't unhitch your vehicle in the case of a caravan. So, before you finalize your decision, it is recommended to do proper research about the camping site and know your needs.
Storage: Camper Trailer has multiple storage advantages as it comes in various models and sizes. A compact family with 4-5 people or a camp containing kids of age below 15 years may not require more storage space. Even though they always come in smaller sizes, their storage area is plentiful comparatively. Also, if you plan them well on how to organize the things inside the camper trailer, you can take them all. While purchasing a caravan is a great investment for the whole family to get away on a long trip, their storage space comes in only smaller sizes. You need to constantly empty the items you have taken to get enough space. The vehicle will have undercover and outdoor storage just in case if you need to store the camping materials. 
Security: According to the National Motor Vehicle Theft Reduction Council (NMVTRC), on average, 6500 4WDs vehicles are stolen, which is 55% of the stolen vehicles in Australia. Be it camper trailer or caravan, they both consume a luxury investment & thieves use different techniques to open the knock-off. Most of the time, theft occurs at home, and there is no way to interpret it in advance.
The edge over caravan security is higher when compared to campers is because of the additional 'Safe-Lock' features. The camper trailer almost has the security devices that you additionally attach to the vehicles. Therefore, the opportunity for theft can be minimized. For example, apart from the default lock system, they have devices like hitch locks, chassis wheel locks, door locks, hitch posts, and anchoring devices for the caravan. While the camper trailer does not possess the great opportunity for security and lock system, probably a tracking device or additional lock to the main door could be one possibility.
Size and weight: Size and weight are two important elements that play a vital role in deciding the right option of buying a caravan or camper trailer. What we need to understand is that weight is directly proportional to the number of facilities and amenities that we have inside the vehicle. For any towable campers, the weight must be as low as possible, and the pop-up camper is the lightest of all the vehicles. The size is small and can accommodate three people at the maximum. Caravans are light in weight, and they can tow by a small car.
But we need to know that both caravan and camper trailer have certain legal restrictions. These policies are combined with the roads; every road has different load policies for the vehicles. Also, they are identified by the 'weight plates' which are determined by the policies. However, the caravan is absolutely suitable for long road drives, and importantly, they have a standard weight. Hence, it is easy to tow and access them anywhere.
Application: Camper trailers and caravans are equally useful, and they are multi-facilitating. If you closely watch, you will understand that these vehicles can be transformed into a great space. The camp trailers are very accommodating, but they are not equipped as the caravans. With the growing technology, they still come with the basic amenities that are suitable for all the family members. But caravans provide sophisticated camps, and they are highly equipped. For instance, solar power instruments can help in utilizing the space for watching movies or conduct mini gala parties outdoor. Their models are constantly upgrading and come with many additional devices for the better use of the vehicle. That's one of the reasons why they do not possess a great space compared to trailers.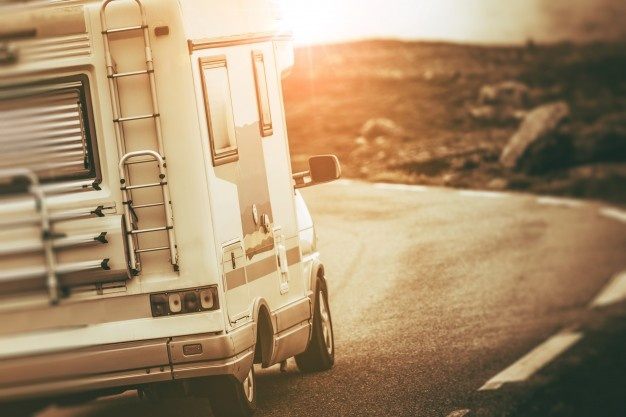 The professional degree & careful requirement for the driver: This is a common fact that you need a professional license to drive both vehicles. It is not as complex as it sounds. But driver's licenses for the camp trailer and caravan are important as you take it off-road. You need to upgrade the driver's license for these vehicles as it requires special skills that may allow you to tow.
The license upgrade depends on three main factors – operational performance of the vehicle, the driver's age, and the weight of the vehicle. Primarily, choose Tow-Max camp trailer or Caravan parts to improve the operational performance. The vehicle must function smoothly and do not cause any disturbance to the place that you are heading for camp.
Secondly, there are three categories in which one might become authorized drivers: Towed outfits, rigid monochrome without a trailer, and Rigid monochrome with a trailer. For example, if you are born before January 1, 1997, you are licensed to tow an 8000kg trailer or caravan, but if you are born after January 1, 1997, you might be allowed to tow the vehicle of weight up to 3500kgs only. There are dedicated driving schools for both vehicles & you can apply for upgrading your license.
Conclusion
We all do have dream plans to execute off-road. But choosing between a camp trailer and caravan is the toughest choice to make. We highly recommend that this is ultimately determined by your comfort. Before choosing them, it is necessary to plan and know your need; it will help you to narrow down to the right choice.
As mentioned earlier in the article, both vehicles require a huge investment. Hence, it is important to conduct the research and background check on them before you make the smart decision. For instance, the three main objectives of the decision will include your budget, travel style, and the number of people. Therefore take a look at the different perspectives and ask the experienced people to make the decision. If you are not a frequent traveler, then we strongly suggest you rent a caravan or camp trailer rather than buying your own.
So what are you waiting for? Choose your RV as per your choice & plan a camping trip to get rid of the hustle and bustle of life. All the best!