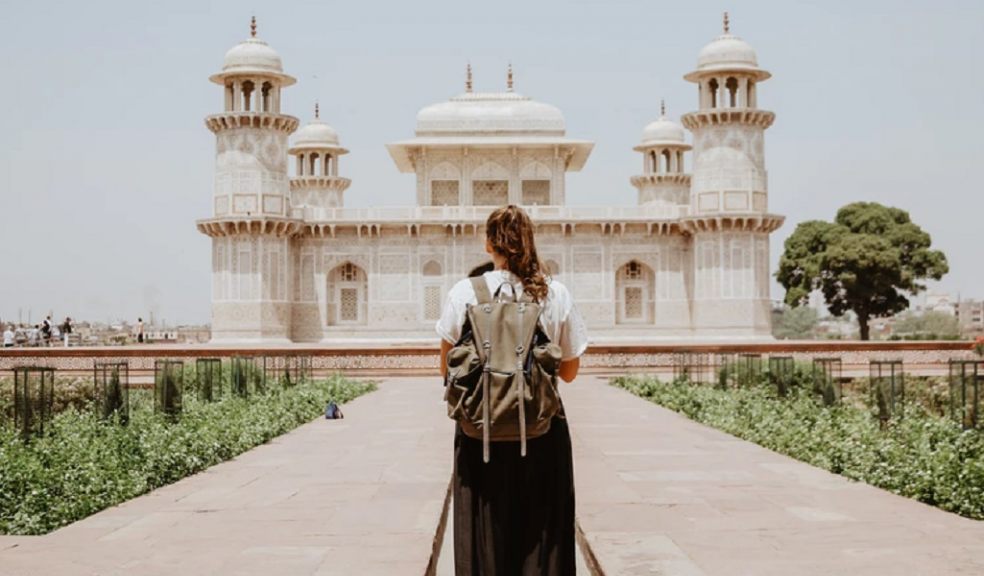 13 Travel Strategies You Should Try
The notion of traveling is fascinating for many people. Just the thought of having all the time to explore a new country, visiting its striking sceneries and landmarks, and immersing yourself in the unique culture is enough to motivate many to travel. Spontaneous travel is fun, but before you dive headfirst into your destination, take note of these travel strategies that'll make your traveling experience convenient and enjoyable. 
1.  Travel Light!
When you travel, you expect yourself to be moving around a lot, right? Nothing spells inconvenience more than carrying around a heavy bag full of stuff, most of which aren't even necessary. Know your priorities when traveling and pack less! Not only will you make moving around more convenient for you, but you will also be cutting laundry costs, especially if your stay is a long one. 
2.  Drive Around! Take Control!
While the idea of using public transportation when traveling seems adventurous and is an excellent way to familiarize yourself with the city you're touring, sometimes public transport can cause delays in your itinerary, which is why renting a car is a great convenience. You not only have more control over your time and destination, but you also get to do more as it eliminates waiting and having to follow transportation schedules. Before you drive, have an International Driver's Permit from the International Drivers Association ready and on-hand to ensure a smooth sailing drive!
3.  Take It Easy and Slow Down!
Being in a different country can get both exciting and overwhelming for many tourists. There is always that urge to see everything all at once. I'm telling you, chill out and slow down. You will not only wear yourself out and drain yourself of energy, and you won't even be able to fully digest and appreciate your surroundings if you're always in a hurry to see the next for the sake of visiting them all in one go. Spread your itinerary evenly throughout your stay, so if you still have time and energy, you can still squeeze in other itineraries. 
4.  Use Technology!
Use that technological advantage by having the right travel apps installed on your phone. From Google maps to hotel and restaurant apps, travel is just one thing that technology makes easier. 
5.  Always Have Your Important Documents
Traveling to a new city is always fun and exciting, but don't forget that being safe and staying on the legal side helps a lot! Don't forget to bring your important documents like your passports, native driver's license, and car insurance since they are mandatory. Have an International Driver's Permit from the International Drivers Association to make your driving experience hassle-free and legal. Not only is it for lawful purposes, but it can also aid in identification in case of emergency. 
6.  Learn the Language!
You don't have to be super fluent in a particular country's language; instead, you need enough to get you around. Make interactions with locals easier by learning the basics of their language. They'll appreciate the efforts, too!
7.  Study their History, Too! 
Now I'm not asking you to be a history whiz or an instant expert in the country's history, but at least familiarize yourself with its background. Read about their past and get some bits and pieces of facts that'll help you understand the place and culture better, making for an easier and more enjoyable trip. 
8.  Landmarks for Lunch? Yes, Please!
It is recommended that you visit your destinations, significant and famous landmarks, during lunchtime where crowds are smaller, and you have all the time to gaze and wonder upon them. 
9.  Don't Eat Out Daily.
Most locals don't go out to eat every day, just like you don't go out to eat every day in your home country. Live like the locals, stock up on some grocery items, and save yourself time, money, and energy. There's plenty of opportunities to go out and eat and so many other things you could use your money for, so don't blow it off by eating like a king daily. 
 10.  Don't Sweat the Small Stuff-Plan Little, Enjoy More!
The title says it all-don't sweat the small stuff! Plans change as often as possible when you get to your destination. The first few moments tell you whether you'll be enjoying your stay or not, and planning for your itineraries all the time will leave you stuffed and limited. You're only there for a short period, so enjoy and make the most of it while you can. Vacations are for relaxing and letting loose. 
11.  Take Travel Insurance Seriously
Mishaps can happen in a foreign country, so it's best to have travel insurance to cover all your medical expenses. Travel is supposed to be fun and de-stressing, not leaving you in a pile of stress and debt. Before you head out on your journey, make sure you have travel insurance. 
12.  Visit Non-Traditional Tourist Destinations 
Sometimes the best-kept secrets, well, are secrets. Visit the tourist spots that don't get a lot of limelight and see that these, too, hold plenty of great experiences and memories. From markets to hidden parks to places where you can meet new people, traveling to remote spots is a great idea!
13.  Ask Permission Before Snapping That Shot
Part of enjoying a trip is taking lots of pictures, and while it's easy to get too excited to snap that shot, don't forget to stay courteous and ask for permission first. Remember, different countries, different cultures. People might not be as welcoming of something completely normal where you're back home, so it's best to be sure and ask for permission to avoid unpleasant incidents. 
These are just some of the best travel strategies you should try when traveling to a different country. It can seem intimidating, but the convenience it rewards you with is priceless! Enjoy your trips abroad by having an International Driver's Permit from the International Drivers Association and make your entire journey a relaxed, thrilling, and memorable one!